Conversations with Authors Welcomes Bomgiizhik (Isaac Murdoch) on Monday, January 17
On Monday, January 17 at 12pm, we look forward to our conversation with Bomgiizhik (Isaac Murdoch), author of The Trail of Nenaboozhoo and Other Creation Stories.
You are invited! To learn more and to register for this event, visit Conversations with Authors.
About the author
Bomgiizhik (Isaac Murdoch) is from Serpent River First Nation and is of the Fish Clan. He currently resides at Nimkii Aazhibikoong, an Ojibwe language and cultural community located in northern Ontario. He loves how the people are rekindling the old ways of his people. His children are Waabigwan, Elaine, Nanook, and Preston.
To learn more, visit his website at IsaacMurdoch.com.
About his book
The Trail of Nenaboozhoo and Other Creation Stories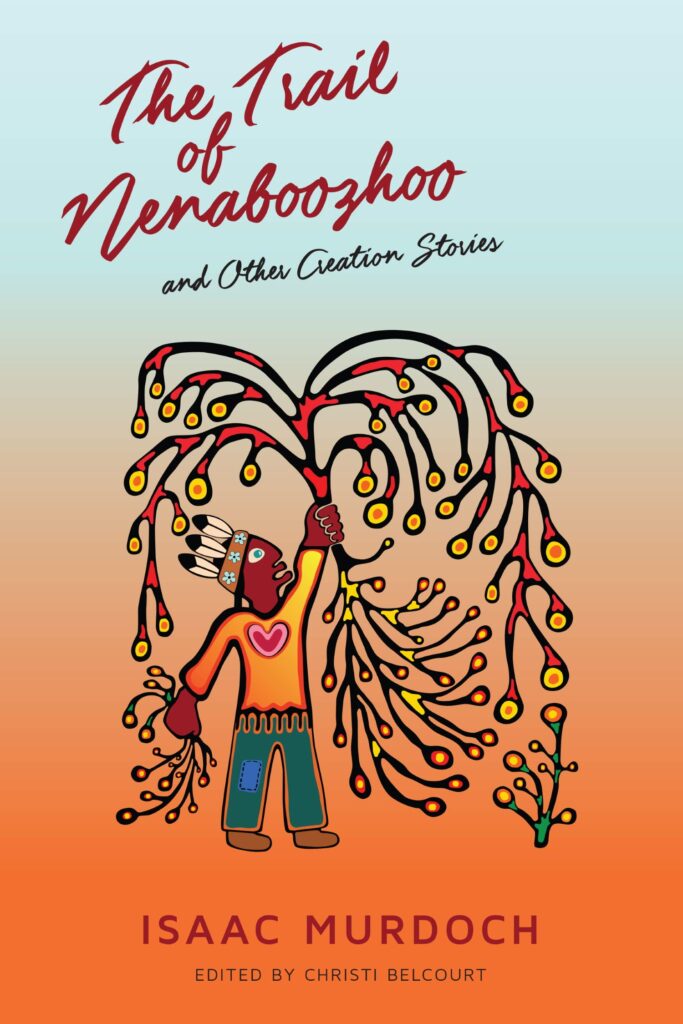 "Nanaboozhoo, the creator spirit-being of Ojibway legend, gave the people many gifts. This collection of oral stories presents legends of Nanaboozhoo along with other creation stories that tell of the adventures of numerous beloved animal spirits. The Trail of Nanaboozhoo is a book of art and storytelling that preserves the legends of the Anishinaabe people. Each story is accompanied by strikingly beautiful illustrations by revered Indigenous artists Isaac Murdoch and Christi Belcourt." (Published by Kegedonce Press, 2020)
This title is available to borrow from the RRC Polytech Library >> Trail of Nenaboozhoo.
About the series
Conversations with Authors, hosted by Indigenous Education and Library and Academic Services, is offering a series of live conversations with Indigenous authors to further the conversation and our understanding of truth and reconciliation. 
Written by Linda Fox – Library Technician, Program Support and Promotion