Emerging Media and Production
Emerging Media and Production researches, produces, and implements innovative technologies that support excellence in teaching and learning at Red River College Polytechnic. As a unit of the Centre for Learning and Program Excellence (CLPE), Emerging Media provides numerous resources that support Flexible On-line Delivery (FODM), Blended Learning, and communications. We work collaboratively with staff, faculty, and strategic partners to develop materials that elevate student success and define RRC Polytech as a leader in post-secondary education.
Production
Emerging Media produces a wide range of educational materials to enrich teaching and learning at RRC Polytech. We create and support the development of media that demonstrates complex processes, inspires learning, and connects the college and partners with engaging communications. Our emphasis is on the production of high-quality, media-rich materials that are used internally and internationally.
Connected Classroom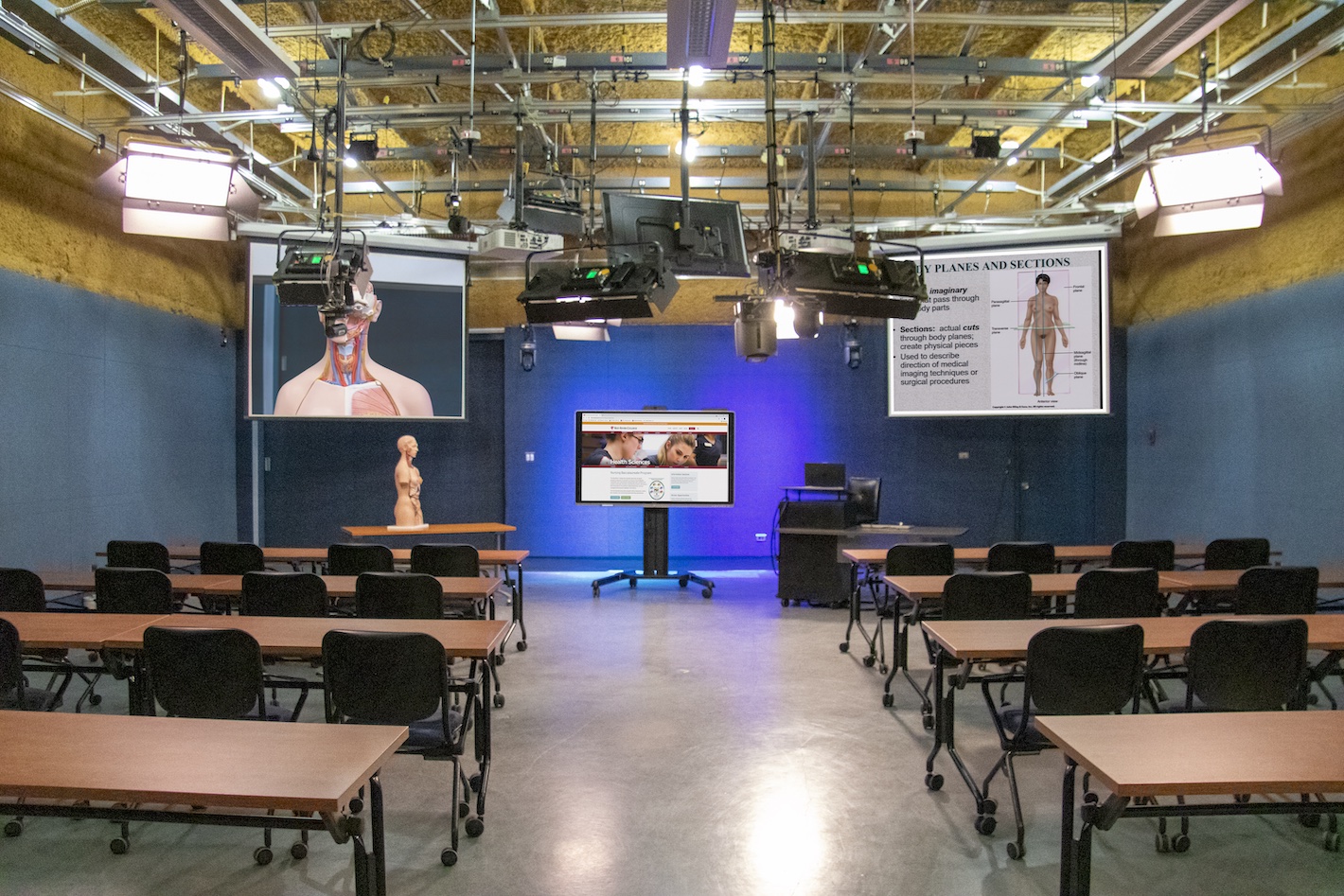 The Connected Classroom is purpose-built to live stream and record presentations and events both asymmetrically and symmetrically. The studio features multiple cameras, enhanced lighting, audio, and presentation technologies to capture detailed demonstrations and student/teacher interactions. With our mobile production unit, we can stream and record your activities anywhere, anytime.
more about connected classroom
Immersion Room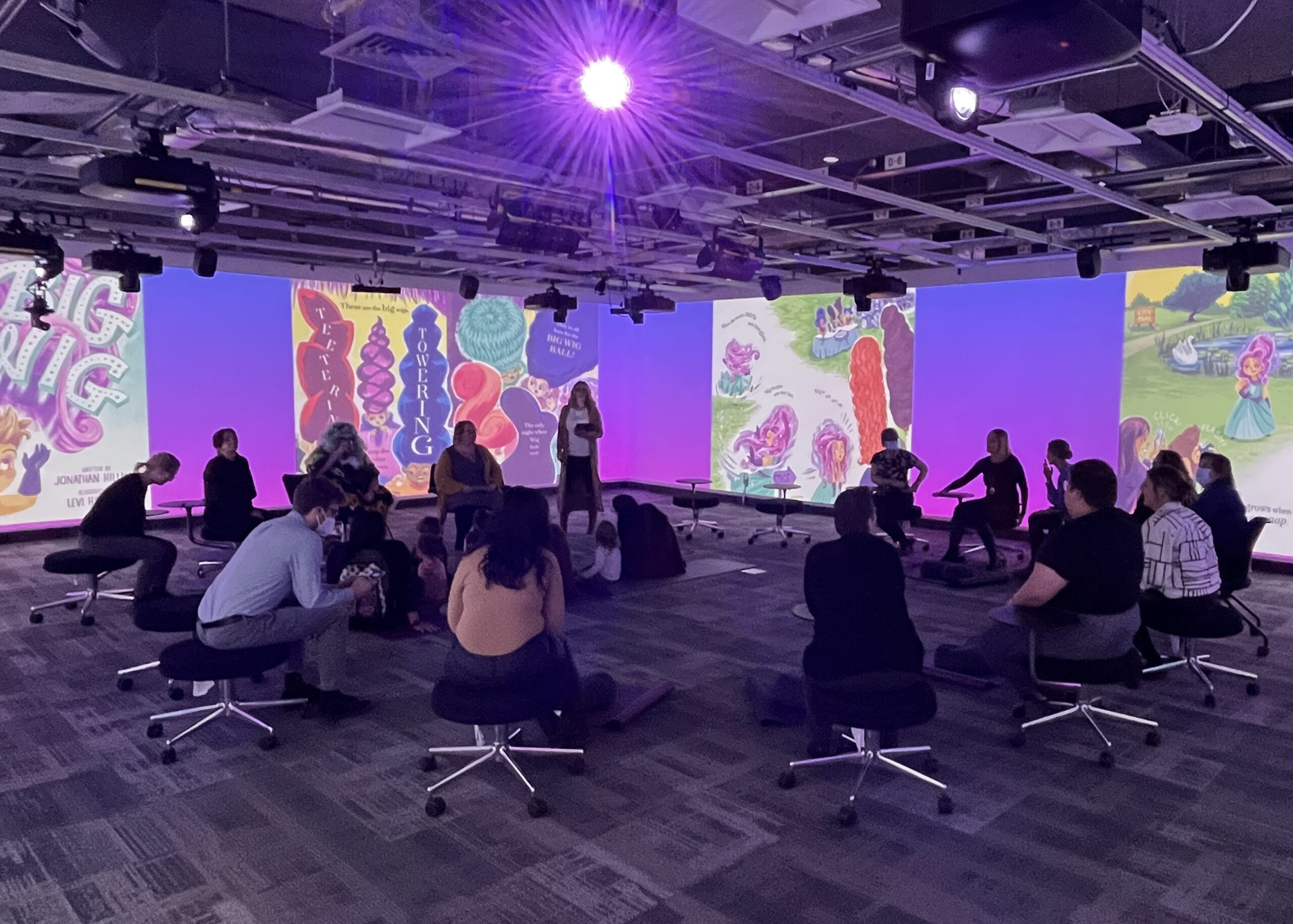 The Immersion Room allows projection of images or information on all four walls of the room at the same time, creating a unique 360º experience for teaching, learning, research and communications. The experience is similar to a virtual reality experience, but in a group setting. In this room we will simulate environments that give students realistic, immersive experiences for skill development.
Desktop Recording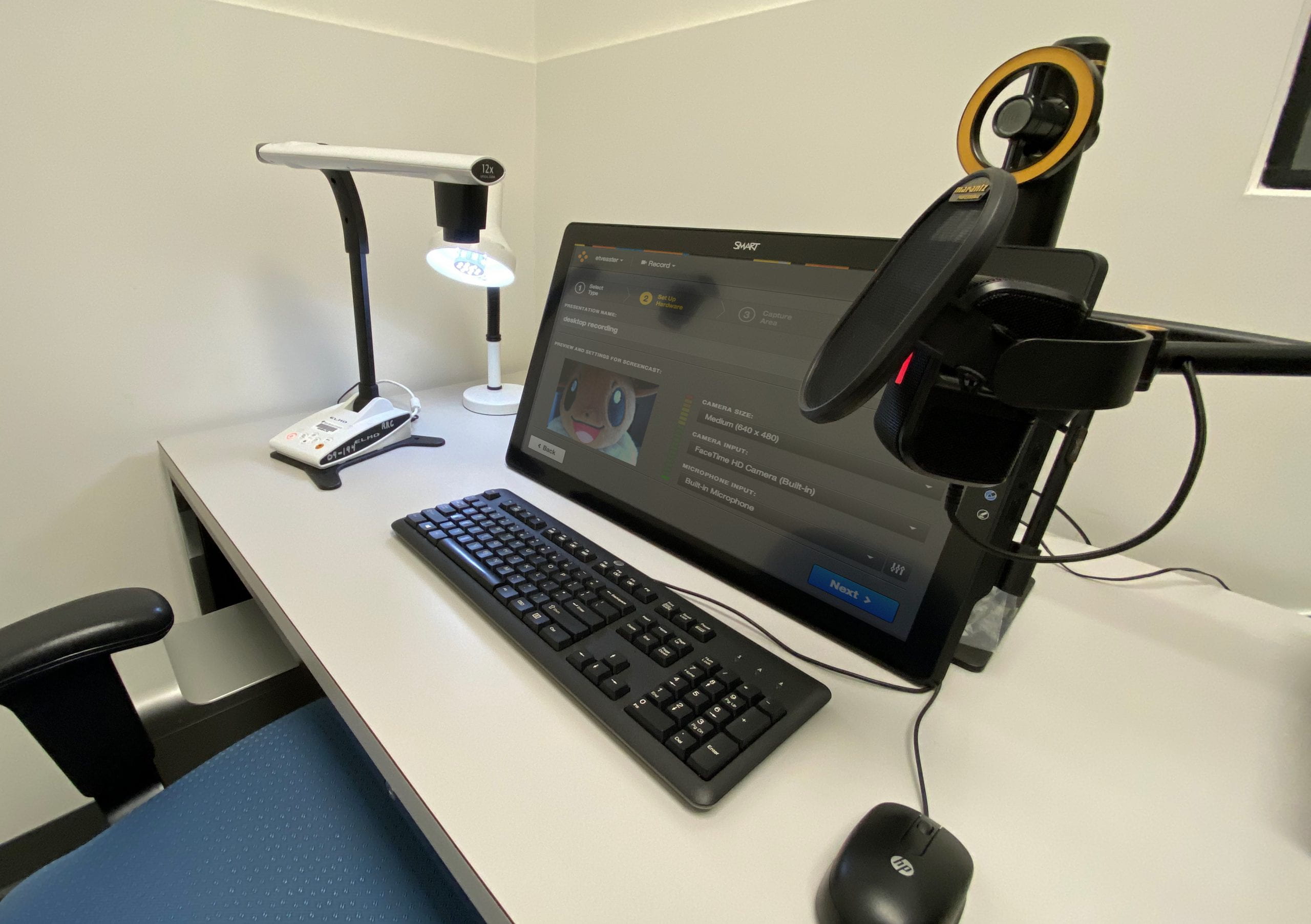 For asynchronous teaching associated with flexible online delivery, Emerging Media manages and supports Mediasite Mosaic. Mosaic is used to record, upload, and share video and desktop materials. The recorder captures all types of desktop media. Recordings can be edited, published and shared via a direct link or embedded in LEARN.
Learning Innovation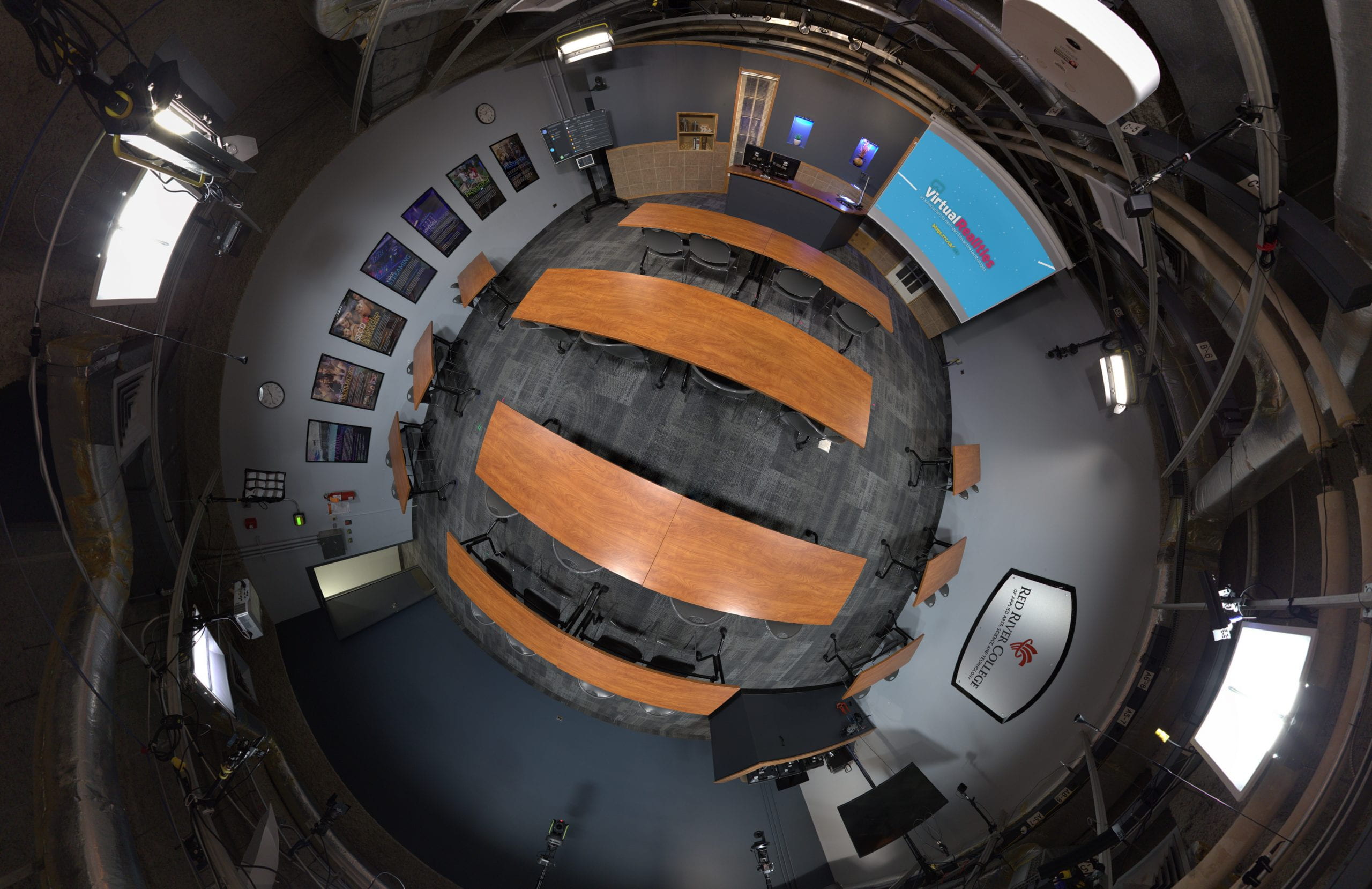 Emerging Media supports and creates a wide variety of innovative learning solutions that engage students in powerful ways. Interactive multi-media products allow students to dive into material and explore at their own pace. 360° video productions promote empathetic learning while Virtual Reality (VR) and Augmented Realty (AR) enhance the learning process with powerful sensory experiences.