Creative Arts
RRC Polytech gives you the skills and knowledge to launch a successful career in the gaming, communication and design fields.
Whether you're dreaming of a future in front of the camera or behind it, or just putting your big idea out for the masses, an RRC Polytech creative arts education is your ticket to making it a reality.
Harness your imagination and start designing your life, your career and the world around you at RRC Polytech.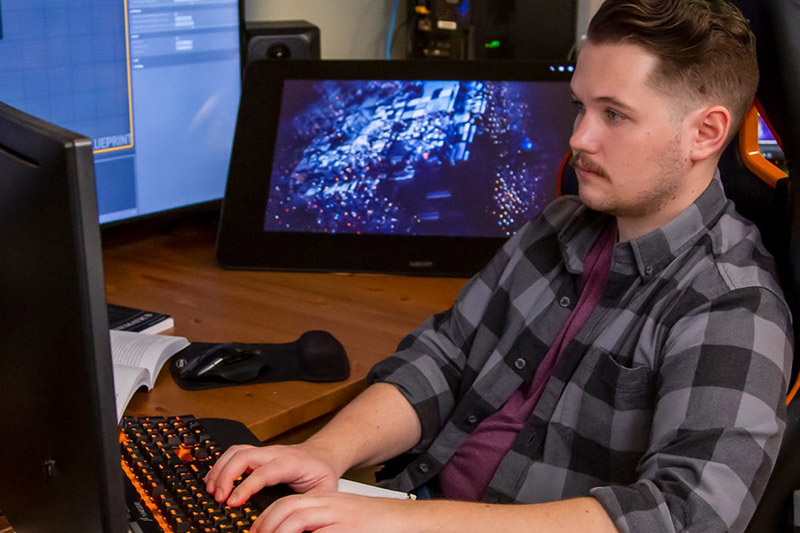 98%

GRADS RECOMMEND

Every workplace needs one — the person with the creative solutions to tough questions.
$39K

Avg. New Grad Salary

Manitoba's creative community is growing—and so is the job market for confident, dynamic creatives.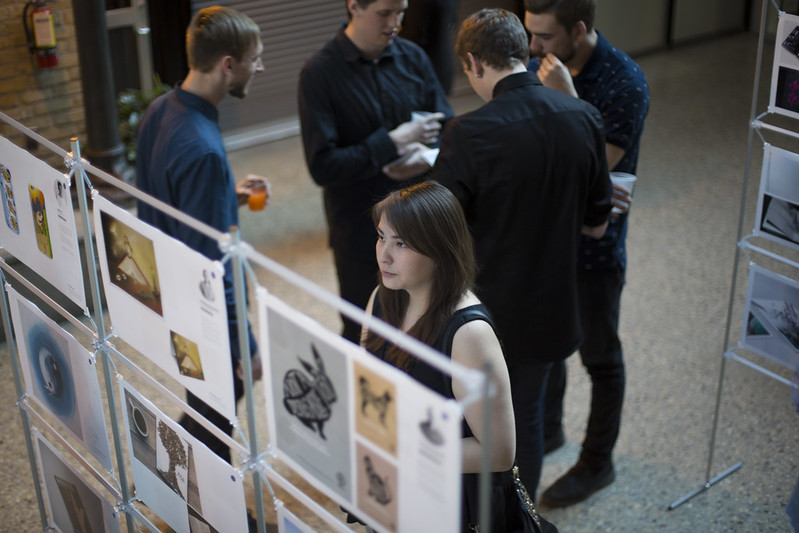 88%

Grad Satisfaction

With small class sizes, innovative projects, and modern spaces, you can harness your full potential and build a career that lets you use your creativity every single day.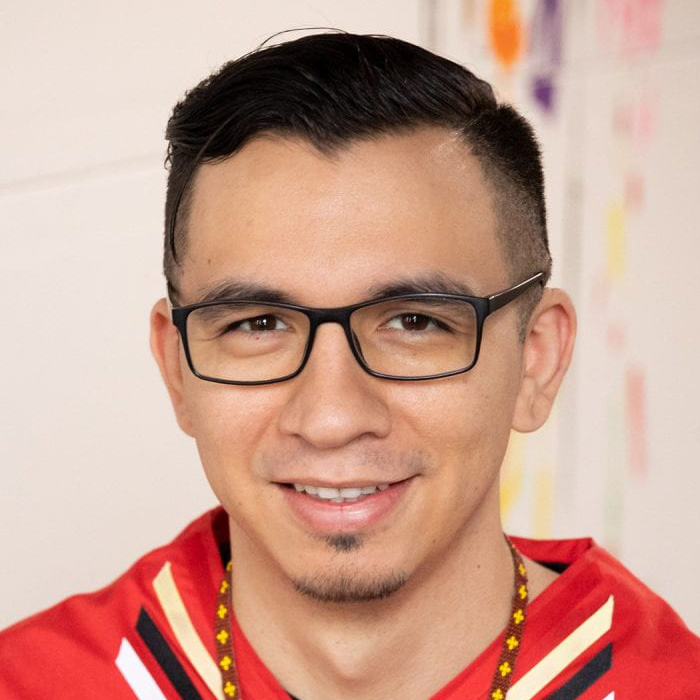 "The instructor's job is to show you your potential and help unlock it, and they showed me as much as they could within two years. At the end of it, you're left with a lot of information that carries on. All those teachings are still in my work. I benefited immensely from everything they showed me. They pushed my boundaries and got me out of my comfort zone."

Jordan Stranger, Digital and Visual Artist
Graduate, Graphic Design
Careers in Creative Arts
Advertising and media
Communications
Digital media design
Event coordination
Film and videography
Gaming
Graphic design
Photography
Public relations
Radio and TV
Residential decorating
Explore Programs
Check out our latest full-time and part-time programs and apply or register today!
See the Programs
Other Offerings
Average recommendation rate among recent graduates; retrieved from the 2019-2020 RRC Polytech Graduate Satisfaction and Employment Reports. ↩

Average based on data from the 2019-2020 RRC Polytech Graduate Satisfaction and Employment Reports.

↩

Average satisfaction rate among recent graduates; retrieved from the 2019-2020 RRC Polytech Graduate Satisfaction and Employment Reports. ↩