Engineering and Construction Technology
Help design and build the world we live in, through a mix of online learning and hands-on experience using the latest innovation technology.
Get the applied and theoretical knowledge you need to build the environments of the future. Whatever the stage of your career, Red River College Polytechnic provides skills to fill in industry gaps, giving you access to innovative work — whether that's in the urban jungle, alongside nature, or in future-forward laboratories.
89%

New Grads Hired

Our engineering and construction technology programs are designed to fill-in industry gaps and give you access to innovative work and experiences.
$52K

Avg. New Grad Salary

From designing and powering the places we live to creating a more sustainable world, you will gain the skills needed to jump-start your career.
91%

GRADS RECOMMEND

We offer enhanced learning opportunities and small class sizes to make sure you're supported from day one.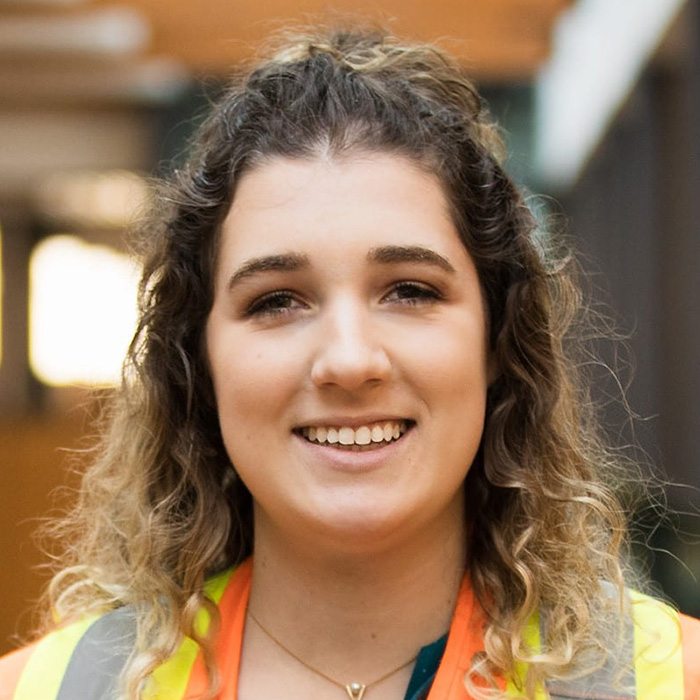 "When I got to Red River College Polytechnic I was nervous it would be a similar experience to my time at university, but I was wrong. Here, instructors know my name. They say hello in the hallways, they care about my grades, and they make time to answer all my questions — and I had a lot of questions. At RRC Polytech, the instructors take a personal interest in my success and work with me so I can succeed. Being here feels like I have my own private tutor for every class."

Allison Enns, Site Coordinator, Akman Construction Ltd.
Graduate, Architectural/Engineering and Construction Management
Careers in Engineering and Construction Technology
Civil engineering technology
Computer aided design and drafting
Construction management
Electrical and electronic engineering technology
Instrumentation and control
Mechanical engineering technology
Operations management
Quality systems management
Sustainability technology
Water and wastewater management
Other Offerings
Average employment rate among recent graduates; retrieved from the 2019-2020 RRC Polytech Graduate Satisfaction and Employment Reports. ↩

Average based on data from the 2019-2020 RRC Polytech Graduate Satisfaction and Employment Reports. ↩

Average recommendation rate among recent graduates; retrieved from the 2019-2020 RRC Polytech Graduate Satisfaction and Employment Reports. ↩