Driving innovation in Manitoba's vehicle manufacturing industry
Manitoba's presence as a major transportation hub is growing, and the Vehicle Technology & Energy Centre (VTEC) is fuelling that growth with the development of new on- and off-highway vehicle technologies.
VTEC puts Red River College Polytechnic researchers, staff, students and facilities to work for national and international manufacturers pursuing applied research in vehicle performance and development.
Our areas of focus include the use of renewable fuels, improving the fuel efficiency of fleets, and evaluating and demonstrating emerging technologies, with an emphasis on extreme weather conditions.
Services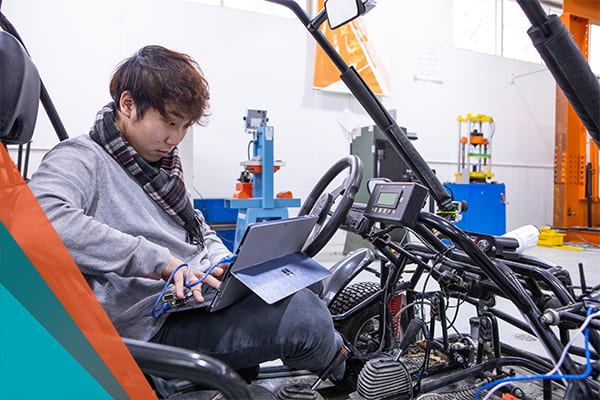 Applied Research
Testing, evaluating, and demonstrating current and emerging vehicle technologies.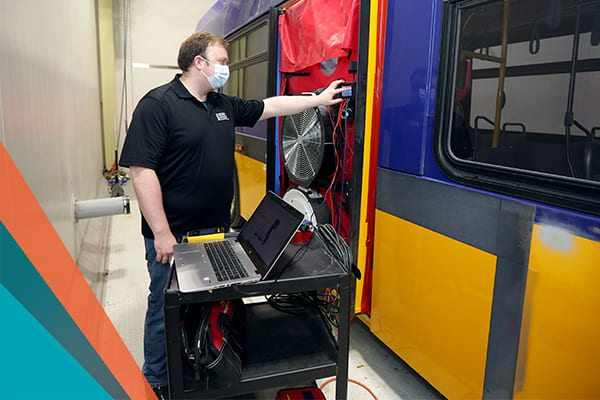 Technical Services
Leveraging our expertise to test and evaluate components, systems, and vehicles.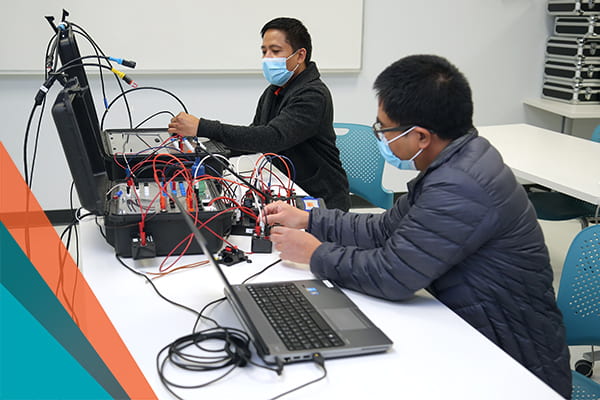 Training
Knowledge diffusion, reskilling and upskilling today's as well as tomorrow's workforce.
Innovation Expertise
Companies partner with us because of our expertise in:
Cold-weather and climatic testing
Emissions testing
Vehicle-related electronics and software
Energy conservation and alternatives
Light weighting / materials
Technology integration
We also work with industry in other areas that are important to them. If you have a project, talk to us about shaping a custom solution that meets your needs.
Facilities
Industry Impact
We have a proven track record of success helping Manitoba's transportation industry achieve its goals.
Find out more about the ways we can help you and your organization.