Computer and Information Systems Technology
Learn to code software, install and maintain networks, or manage a team of IT professionals.
Learn in a dynamic environment and boost your confidence before entering or moving up in one of Canada's most competitive industries.
Our instructors are dedicated to teaching the next generation of IT and networking professionals, laying a groundwork of highly sought-after skills that are needed for today's market and stand up to future disruption.
91%

GRADS RECOMMEND

With a background in IT and networking, your skills can be applied in any number of modern workplaces — as you stay in front of what's ahead.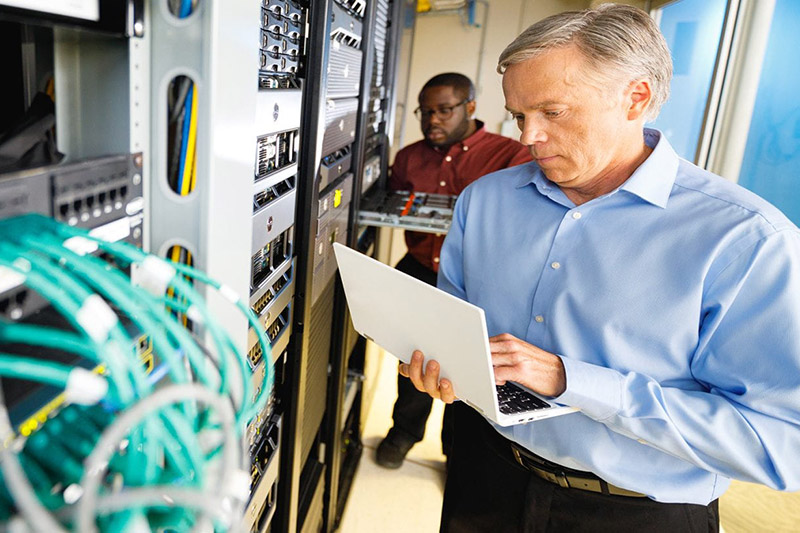 $57K

Avg. New Grad Salary

Shape your career experience into what you want it to be—as part of a team, as an entrepreneur or by building the skills you need to lead a team of your own.
86%

Grad Satisfaction

RRC Polytech provides access to the latest tools and tech needed to gain the necessary skills to help you start your cutting-edge career in tech.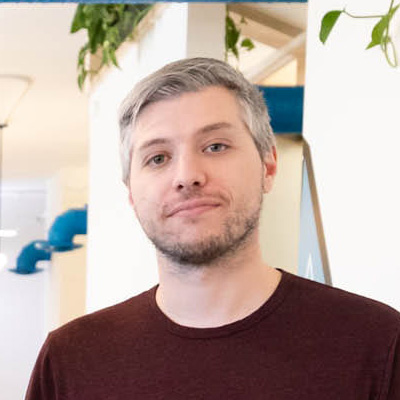 "My RRC Polytech experience gave me a well-rounded foundation for my career. As a web designer and software developer, I have been able to actively participate in Winnipeg's gaming community."

Spencer Marr, Team Lead Programmer, Ubisoft
Graduate, Computer Analyst/Programmer (now Business Information Technology)
Careers in Computer and Information Systems Technology
Data analysis
Database management
Game development
Information technology
Machine learning
Network management
Systems architecture
Software development
Technology management
Website and app development
Other Offerings
Average recommendation rate among recent graduates; retrieved from the 2019-2020 RRC Polytech Graduate Satisfaction and Employment Reports. ↩

Average based on data from the 2019-2020 RRC Polytech Graduate Satisfaction and Employment Reports. ↩

Average satisfaction rate among recent graduates; retrieved from the 2019-2020 RRC Polytech Graduate Satisfaction and Employment Reports. ↩