Youth Initiatives
Explore your passions or discover new ones with Red River College Polytechnic's Youth Initiatives: programs, courses, workshops and camps for kids and teens between the ages of 8 and 19.
With a focus on STEM/STEAM (science, technology, engineering, arts and mathematics), Youth Initiatives provide a great opportunity to learn real-world and always in demand skills while having fun.
Get a head start in discovering your future career path. Check out the exciting youth programming offered by RRC Polytech.
Technovation Girls Manitoba Chapter
Free technology-based (STEM) program for teenage girls that offers the necessary coding skills to emerge as tech entrepreneurs and leaders.
Youth Camps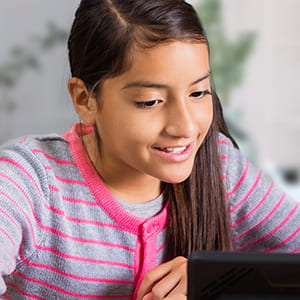 Summer camps centred on technology and art that keep kids and teens thinking and allow them to explore their creativity and create something magical.
After School Leaders
Programs focused on art, culinary art and entrepreneurship where teens learn lifelong skills that will inspire them and prepare them for the working world ahead.