Youth Camps
Manitoba Summer Camps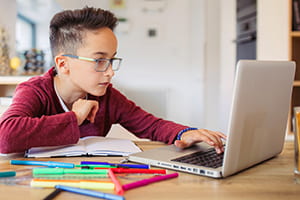 This past summer, Red River College Polytechnic adapted to the COVID-19 pandemic by running a variety of online summer camps for kids in Winnipeg and all across Manitoba. The end result was a new way for kids to be engaged while learning fun, lifelong skills.
The online summer camps centred on technology, art and creativity and were run by live, local instructors.
Upcoming Camps
Girls Exploring Trades and Technology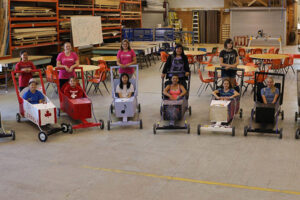 Girls Exploring Trades and Technology introduces girls ages 12-14 to applied skills and technology careers. The camp reinforces the importance of taking science, advanced math subjects and industrial arts in high school by stressing the impact those subjects have on career decisions.
Other Camps
We're busy behind the scenes planning the next set of fun and engaging summer camps.
Questions
If you have a question about RRC Polytech's Youth Camps, contact us.
Hours
Monday to Thursday: 8:00am – 5:00pm
Friday: 8:00am – 3:30pm