Education
Imagine a career that puts you at the head of the class – helping to prepare the next generation of leaders in business, technology, and technical and vocational trades.
Develop a career in education to have a positive influence on future generations. Education programs at RRC Polytech use up-to-date tools and technologies in relevant learning spaces and work placements, so you can know first-hand what it takes to work in a fast-paced educational environment – whether your future is in a K-12, vocational setting, or adult education.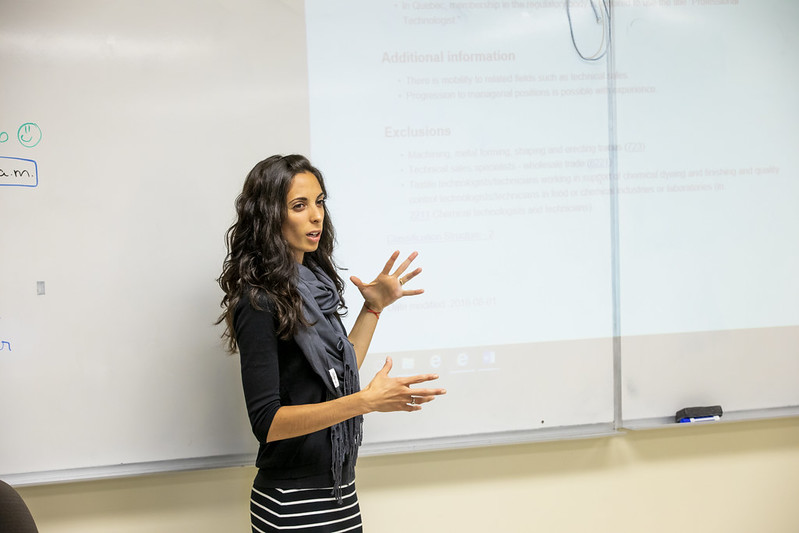 95%

New Grads Hired

RRC Polytech prepares educators for a rewarding career.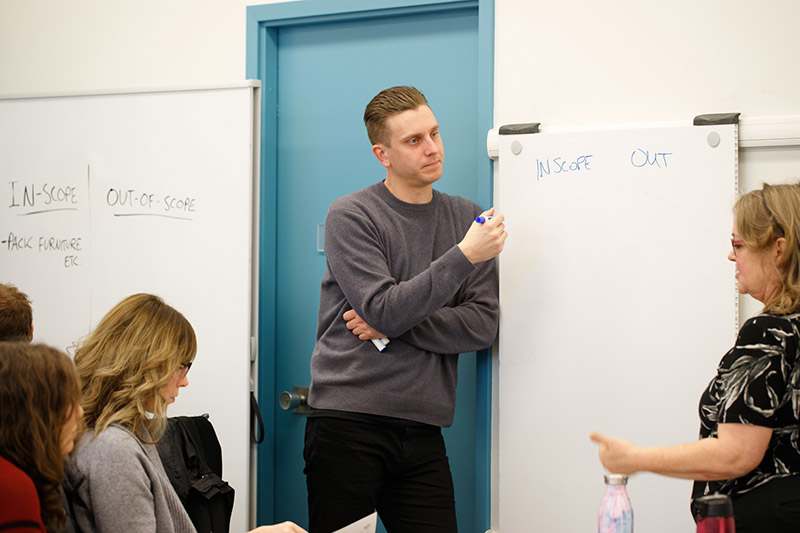 93%

GRADS RECOMMEND

With a growing need for specialized educators, our instructors teach the skills you need to become a trusted and respected leader.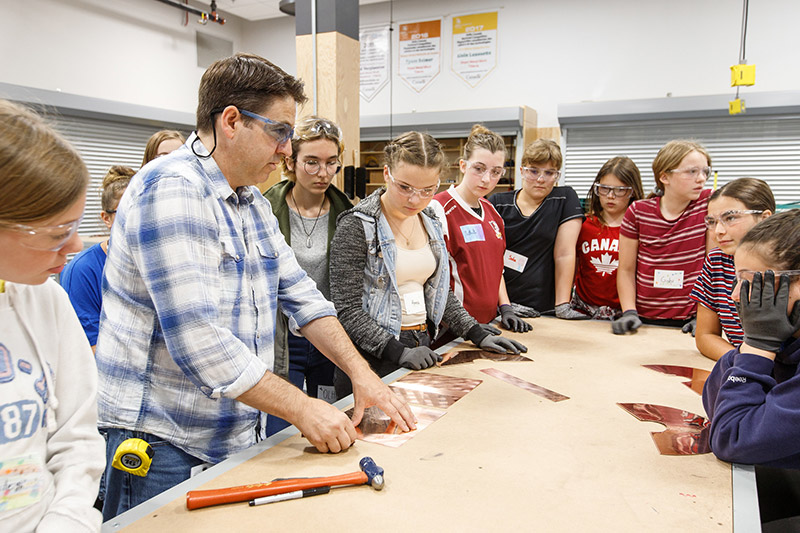 95%

Grad Satisfaction

Our small class sizes and experienced instructors are here to help you get to the head of your class.
"I used the Bachelor of Education and Master of Education I earned at RRC Polytech joint programs to teach in the public school system for 13 years. My education helped me infuse innovative teaching strategies and focus on creating a learning environment that supported applied projects and experiences. Now, I'm pleased to be a faculty member helping to prepare the next generation of Applied Commerce, Industrial Arts, and Technical Vocational Teachers."

Matthew Patrician, BA, B.Ed., M.Ed., Instructor, RRC Polytech
Industrial Arts Education – After-Degree
Careers in Education
Applied commerce teaching
Educational assistant
Industrial arts teaching
Library training
Adult education teaching
Technical vocational teaching
Explore Programs
Check out our latest full-time and part-time programs and apply or register today!
Other Offerings
Average employment rate among recent graduates; retrieved from the 2019-2020 RRC Polytech Graduate Satisfaction and Employment Reports. ↩

Average recommendation rate among recent graduates; retrieved from the 2019-2020 RRC Polytech Graduate Satisfaction and Employment Reports. ↩

Average satisfaction rate among recent graduates; retrieved from the 2019-2020 RRC Polytech Graduate Satisfaction and Employment Reports. ↩