Giving
In Front of What's Ahead: The $60M Campaign for RRC Polytech
We are engaging all Manitobans to support the largest fundraising campaign in our history. Join a movement that will transform Red River College Polytechnic into a greater force for economic and social change in our province, turn disruption into opportunity, and position us to face the future head on.
RRC Polytech has identified three key funding priorities that will help support the work of our new five-year strategic plan and make an impact on the lives of our students, partners and community members.
RRC Polytech's Priorities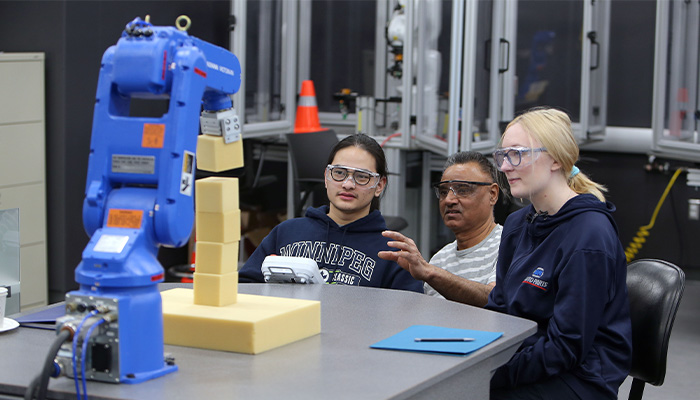 Transforming our learning and research spaces
With your support, our students will have access to learning spaces and state-of-the-art equipment that prepare them for tomorrow's workforce, today.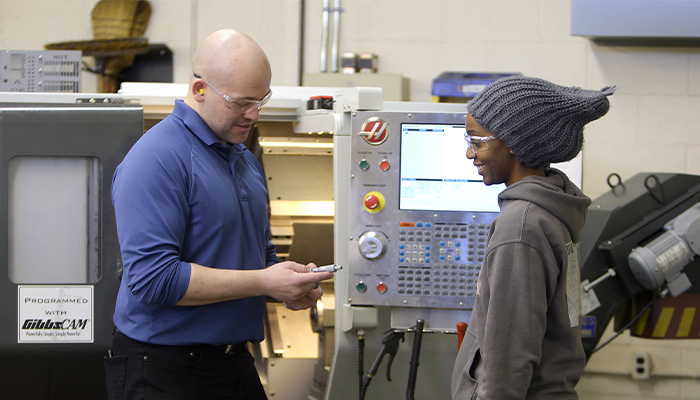 Amplifying our impact
Investing in our applied teaching and research talent will extend RRC Polytech's social, cultural and economic impact far beyond the classroom, into companies and communities province-wide.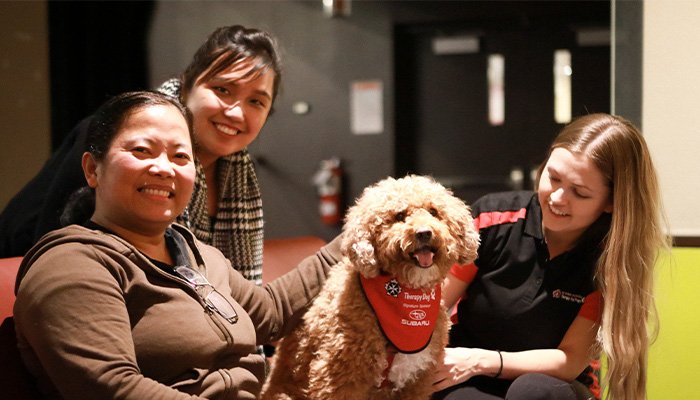 Enhancing our student experience
Help us attract exceptional students from all backgrounds by reducing barriers, enhancing services and support, and creating an exceptional college experience at every step of the learning journey.
Message from the President and Board Chair
RRC Polytech President and CEO Fred Meier and RRC Polytech Board Chair Loren Cisyk introduce RRC Polytech's new $60M Campaign, In Front of What's Ahead.
Your Impact
Find out how recent gifts to RRC Polytech have made a direct impact on the lives of our students.
See the latest impact stories ›
Fundraising Progress
Thank you to our incredible donor community for being part of the largest fundraising initiative in Red River College Polytechnic's history, and for helping RRC Polytech students get in front of what's ahead!