Your Impact
RRC Polytech is proud to have a dedicated and generous community of donors.
Your gifts provide students with the skills, financial support and opportunities they need to enter their careers with confidence.
Thank you for your continued support of RRC Polytech students!
Donor Recognition
Donations from our alumni, industry partners and community members allow us to provide students with affordable training, industry connections and mentorship, and access to state-of-the-art equipment and facilities. We are proud to recognize our growing community of RRC Polytech supporters.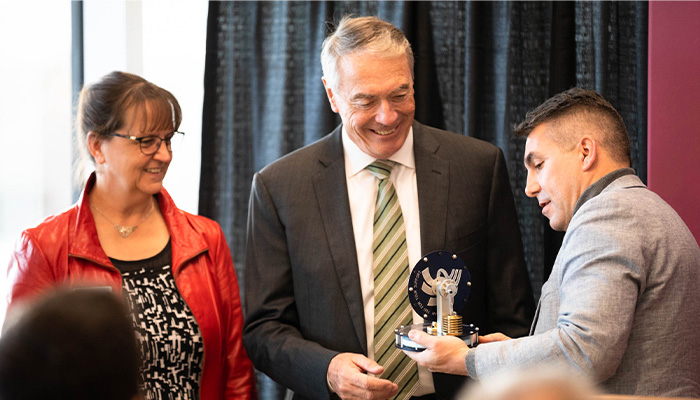 Donor Impact Stories
Learn about how recent gifts to RRC Polytech have made a direct impact on the lives of our students.