Web Printing
Before you begin, essential notes on web printing
Web printing is used entirely via a web browser. It is not necessary to install any drivers or print queues to use web printing.
Web printing is also available on your mobile device, follow the same instructions below.
You must be on campus to use web printing.
To use web printing you will need to add credits to your personal printing account.
How to add credits to your web printing account:
At the PaperCut pay station in the atrium beside the elevators.
In person, at the Campus Store.
Online using the Add Credit button on the web printing website.
Note: Once funds have been added to your PaperCut account they are non-refundable.
Web printing submissions are restricted to the following file formats:
pdf, txt
Picture Files: bmp, dib, gif, jfif, jif, jpe, jpeg, jpg, png, tif, tiff
Microsoft Word: doc, docm, docx, dot, dotm, dotx, rtf,
Microsoft Excel: xlam, xls, xlsb, xlsm, xlsx, xltm, xltx
Microsoft PowerPoint: pot, potm, potx, ppam, pps, ppsm, ppsx, ppt, pptm, pptx
How to submit a print job using web printing
Go to: https://printaccount.rrc.ca
Enter your college username and password, and select: Log in.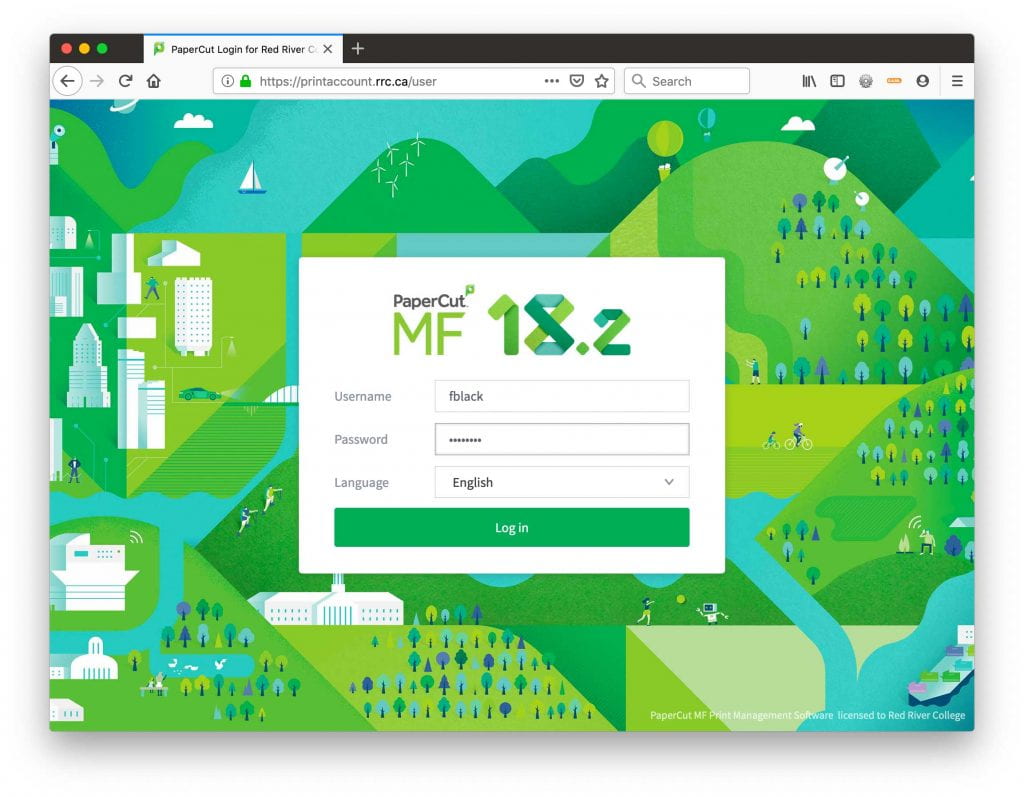 Select: Web Print from the left vertical menu.
Select: Submit a Job.
Select the radio button beside the printer you would like to print to, then select: 2. Print Options and Account Selection.
Adjust the number of copies you would like to print, and select: 3. Upload Documents.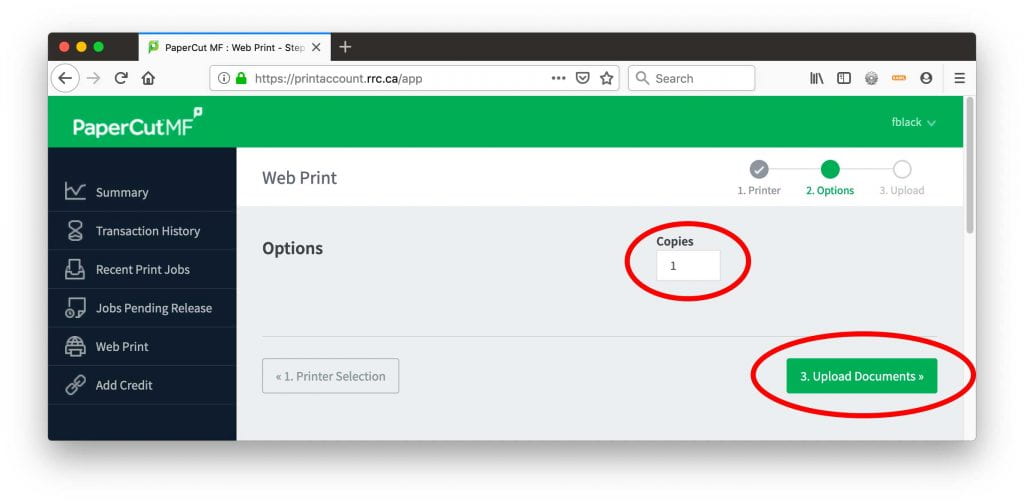 Drag the file you would like to print to drop zone or select: Upload from computer, then select: Upload & Complete.
The following page will indicate rendering, queueing and when your job is finished.