Connected Classroom
Emerging Media and Production's Connected Classroom is purpose built to live stream and record presentations and events both asymmetrically and symmetrically. The studio features multiple cameras, enhanced lighting, audio, and presentation technologies to capture detailed demonstrations and student/teacher interactions. With our mobile production unit, we can stream and record your activities anywhere, anytime.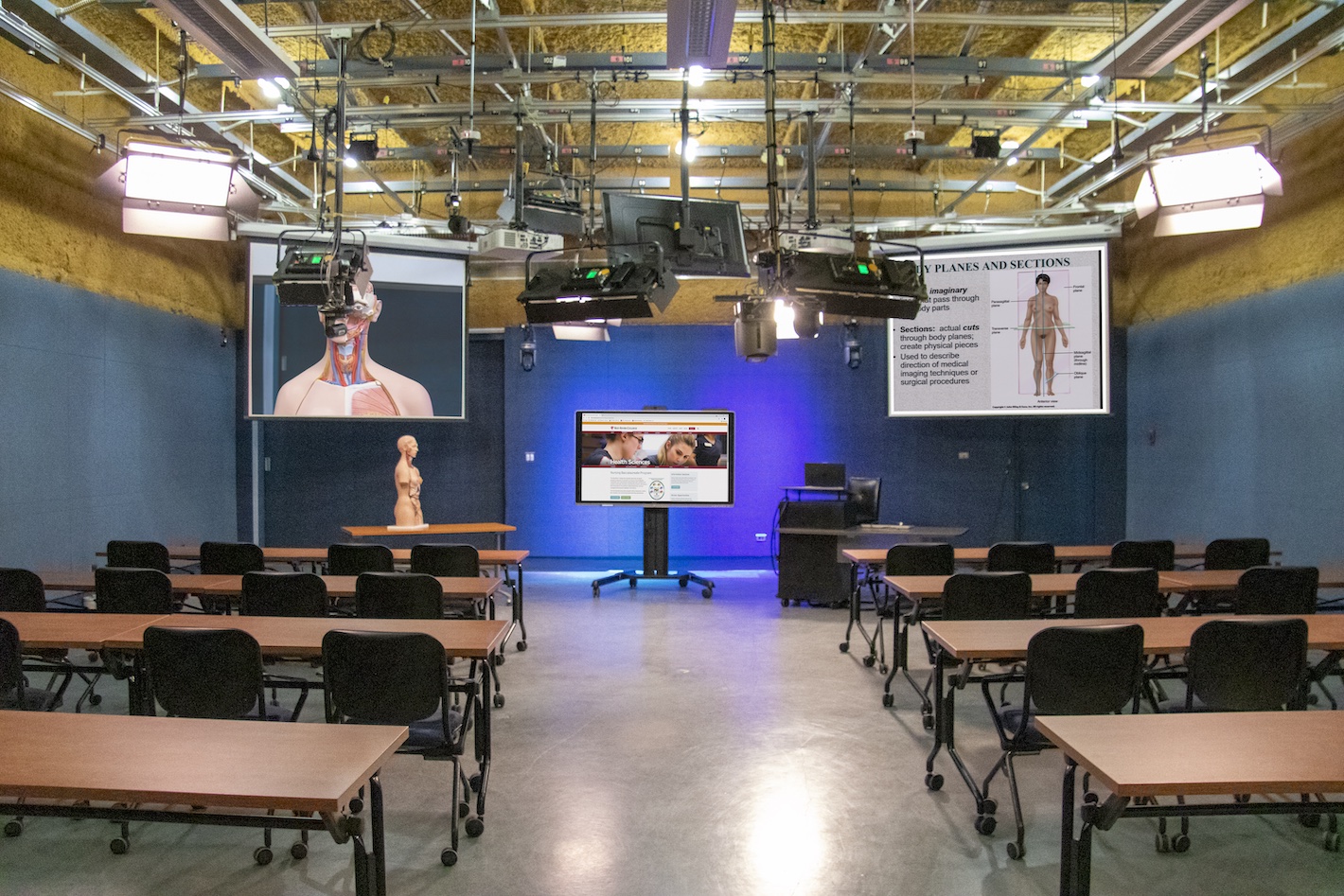 This teaching and learning space can accommodate 40 students in a room that is highly configurable for a wide variety of activities and events. The room features several staff-operated presentation cameras that can stream and project images via dual projectors to ensure that all students can see your demonstration from anywhere in the room or from a distance. Streaming can be symmetrical (two-way) with video feeds from external participants back into the room. Asymmetrical recordings that are one way use a chat system for students to communicate with the presenters. Recordings are easily catalogued into a personal portfolio for access, playback, and editing at a later date.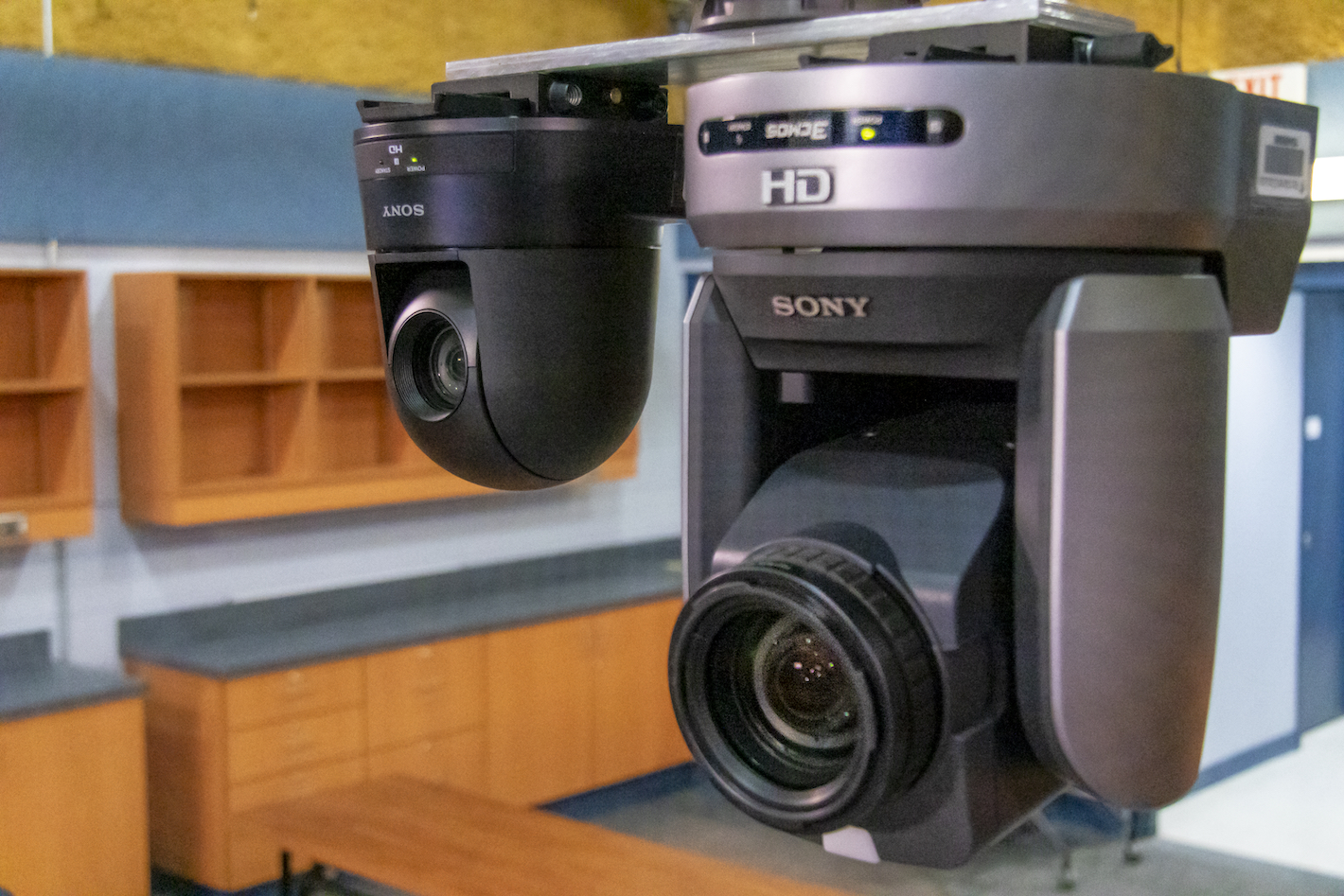 Emerging Media provides a suite of production resources for the "do-it-your-selfer" who want to create enriched learning materials. We offer a "one-touch" multiple camera solution to create demonstrations that require different viewing angles with audio visual inputs, including a document camera and interactive collaboration display. Our training centre features a desktop capture suite as well as demonstration equipment for virtual reality and simulation technologies. The Connected Classroom is fully supported in an environment that bridges technology and curriculum development.