Learning Innovation
Emerging Media and Production supports and creates a wide variety of innovative learning solutions that engage students in powerful ways. Interactive multi-media products allow students to dive into material and explore at their own pace. 360° video productions promote empathetic learning while Virtual Reality (VR) and Augmented Reality (AR) enhance the learning process with powerful sensory experiences.
Interactive Media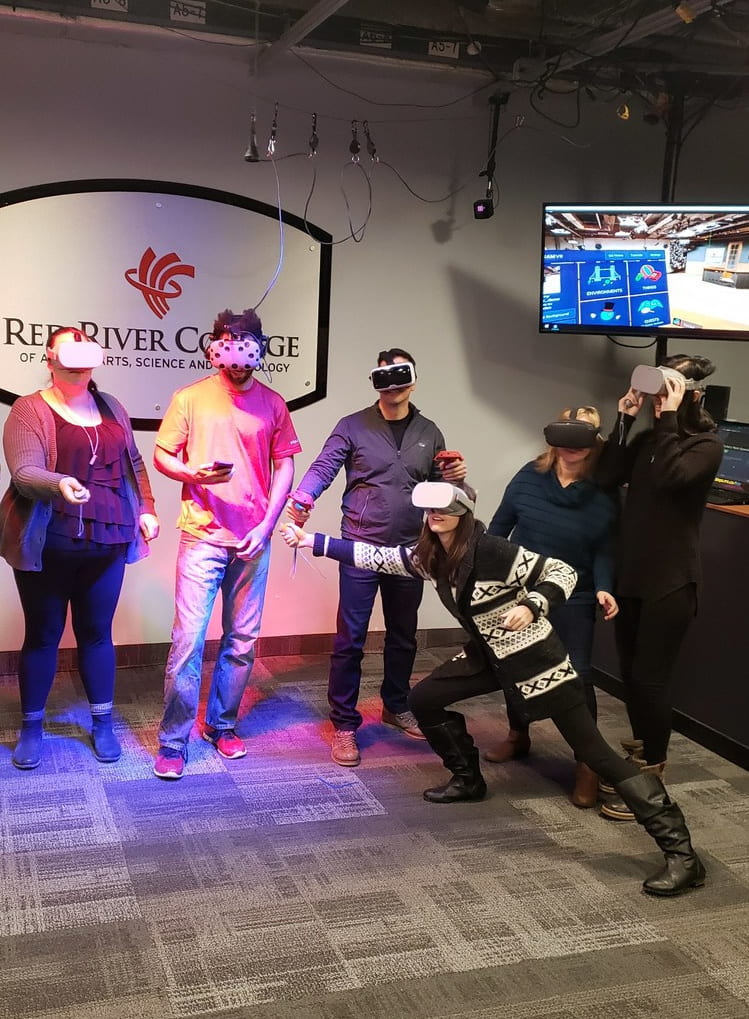 Interactive media in education is about active learning. It allows students to participate in, explore, and direct the learning process. Utilizing various multimedia resources including text, audio, video (360° video), graphics, animation, and quizzes, Interactive Media supports on-line and blended learning in an engaging manner. With interactive materials students often learn faster, improve creative thinking, develop problem solving abilities and communication skills. Emerging Media works collaboratively with staff, faculty, and industry to create unique learning materials that allow students to experience environments, hear stories, and test their knowledge. Want to see the inside of a restricted microbiology lab or experience a disaster scenario simulation? Click on the right to explore.
Virtual Reality (VR) and Augmented Reality (AR)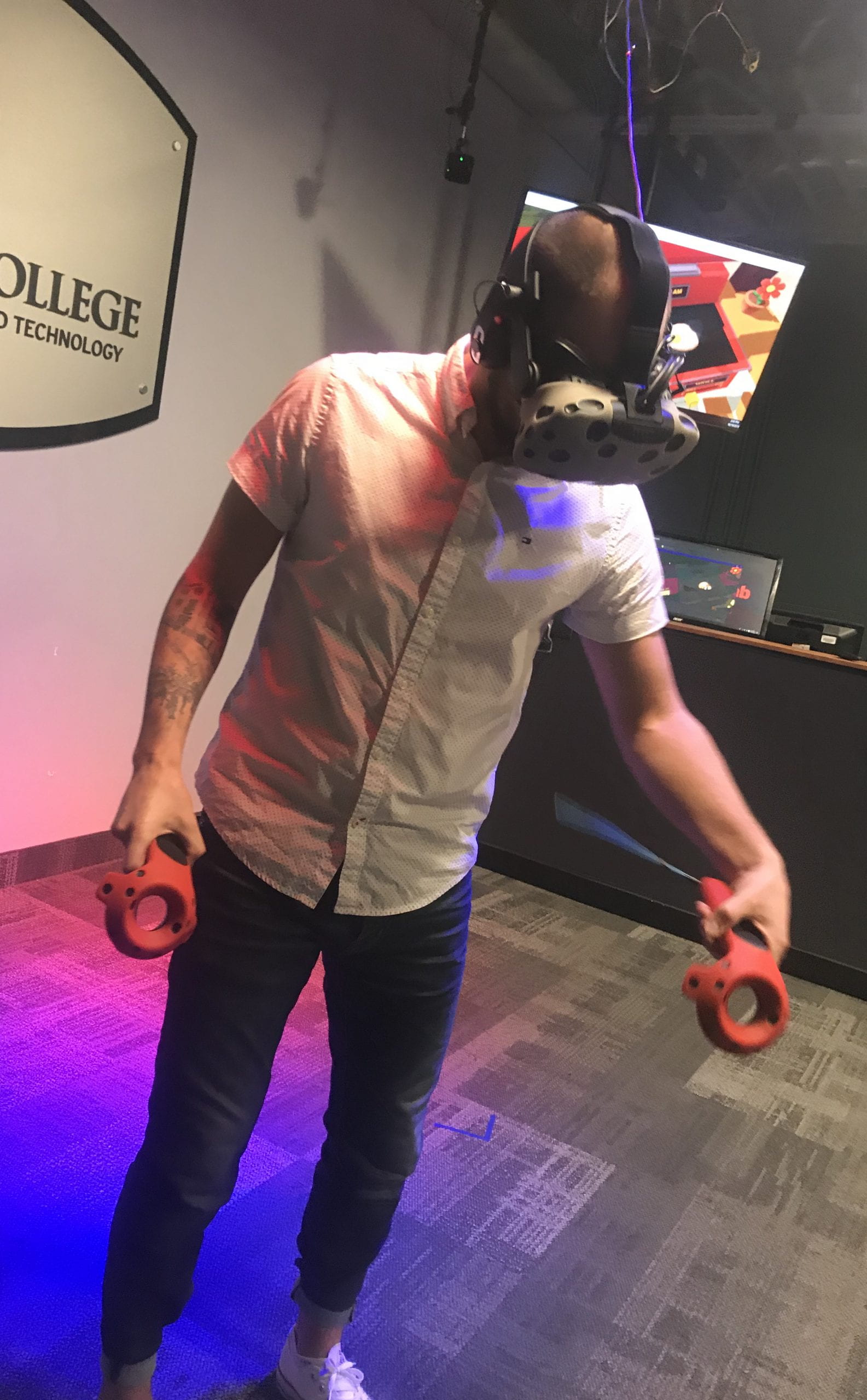 Both VR and AR are interactive technologies that complement or transform reality. VR, with headsets, can put you into immersive environments that replace reality and take you to places otherwise not possible. For example, you can travel through the heart and discover how blood cells work. AR, most often used with mobile devices, adds to reality by projecting information on top of what you're seeing and where you are seeing it. For example, you could overlay diagrams and 3D imagery on the tear-down of a diesel engine. These technologies are brimming with opportunities to enhance the teaching and learning process in a very powerful way. Emerging Media offers the latest in VR technology and can help you create and curate materials for use in your classroom. If you're looking to explore on your own, check out the EON Reality link to the right for a library of material you can incorporate into your teaching and learning process today.