RRC Polytech's fourth annual Truth and Reconciliation Week, with activities scheduled throughout the week of September 26-29, 2022. This event is dedicated to deepening our understanding of Canada's history, Indigenous cultures, and sparking a conversation around Truth and Reconciliation.
Truth and Reconciliation at Library and Academic Services
Library and Academic Services is actively responsive to Truth and Reconciliation, diversity, inclusion, and equity, through our work, policies, and engagements. One way we do this is by building a collection that is rich in resources about Truth and Reconciliation, Residential Schools, and Indigenous Experiences. Through these books, videos, guides, and other resources, we all have the opportunity to increase our understanding, which leads to healing and strengthened relationships. This week and always, we invite you on a Truth and Reconciliation journey through the Library's collection!
Guides to Get You Started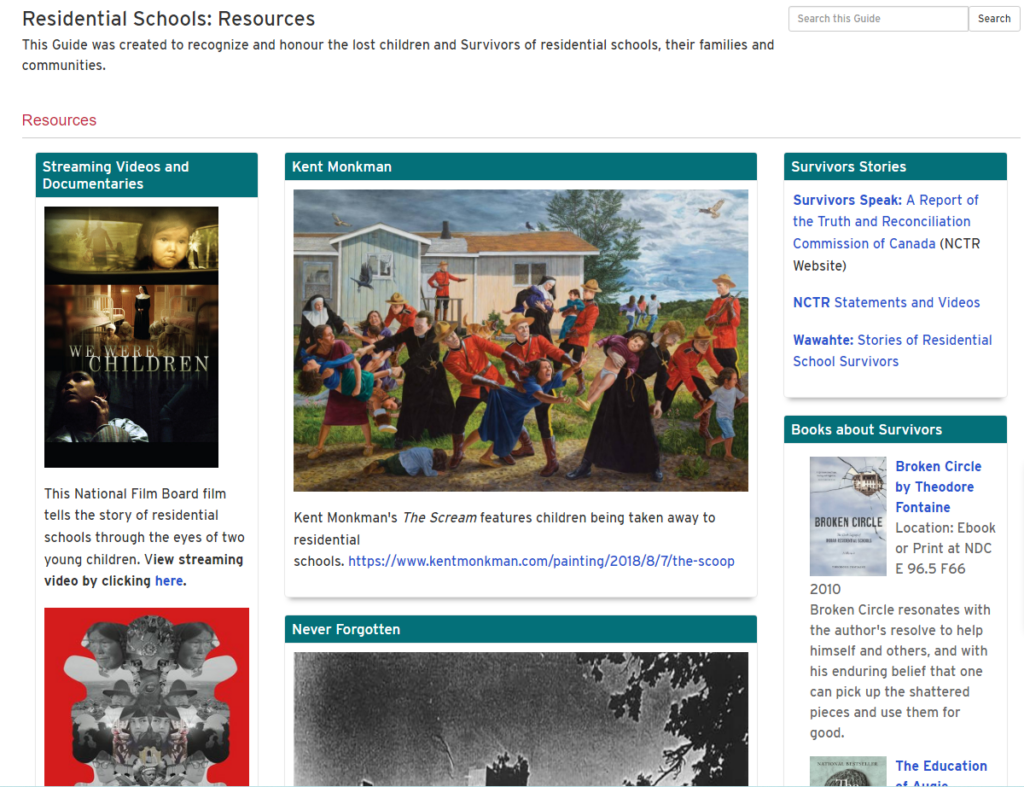 Guides are a great place to start on any topic as they highlight resources hand-selected by Library staff. Of particular interest is our Residential Schools guide.
Noteworthy Books
Below is just a sample of our noteworthy books about Truth and Reconciliation. Click on a book cover to learn more about and request an item.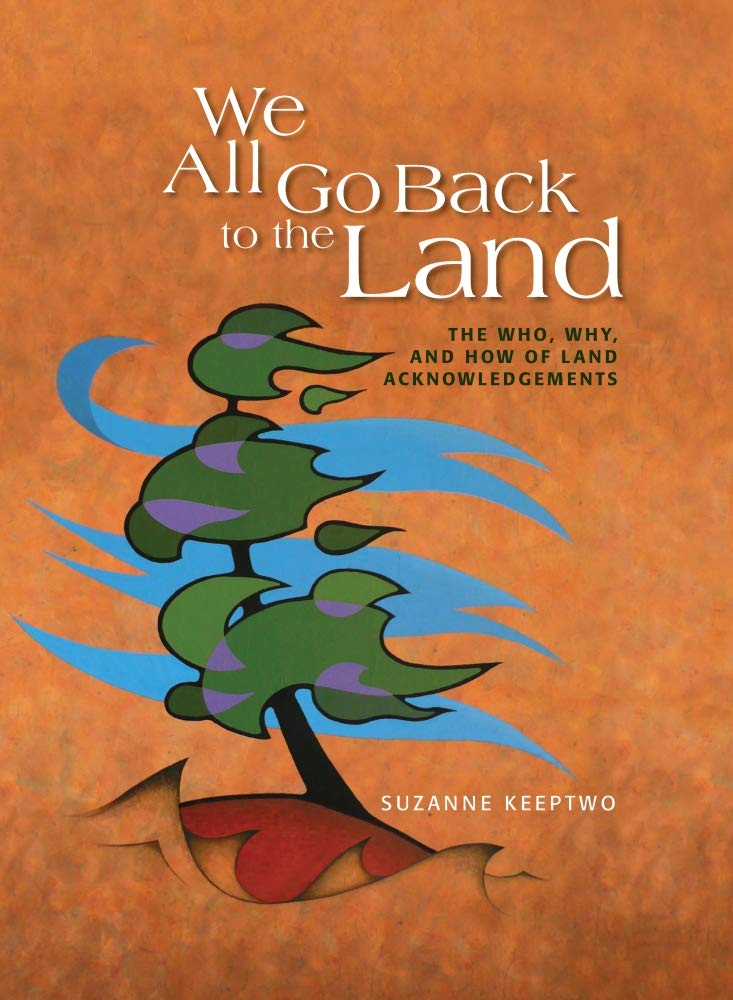 Outstanding Videos
Both CBC's Curio.ca and National Film Board offer outstanding videos on this topic. To view a few hand-selected options, click on an image below. (note that login may be required to view online resources).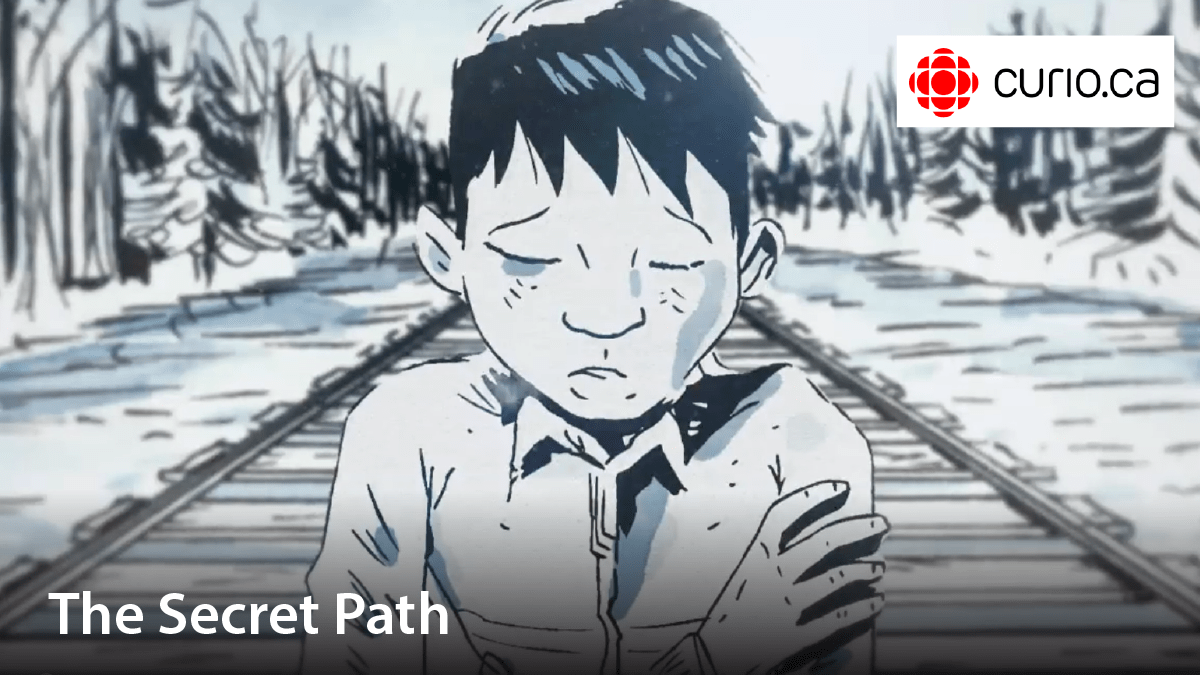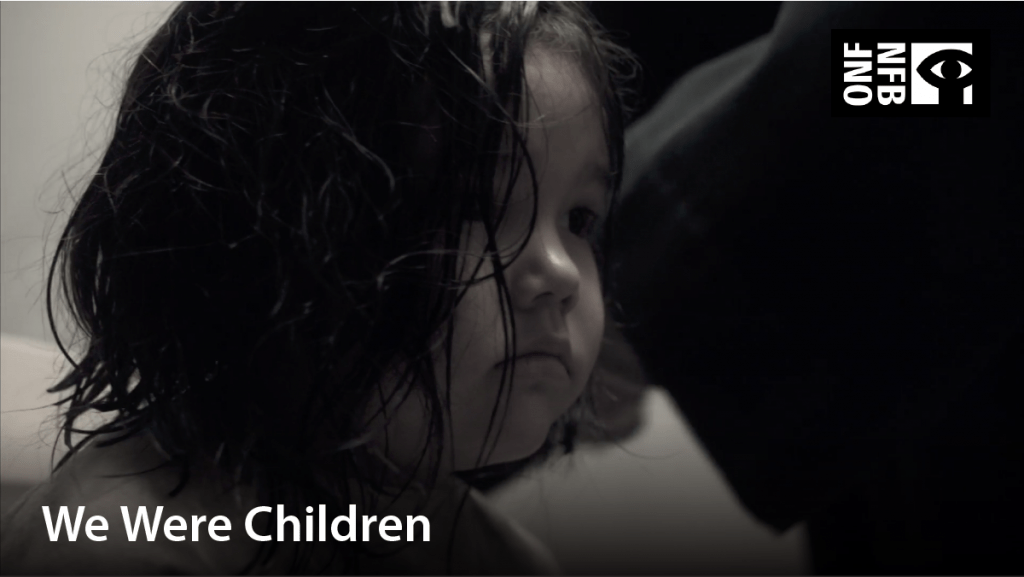 Questions or Comments?
We welcome questions and comments from the College community! Feel free to connect with us in person at the Notre Dame and Exchange District Campus Libraries or through Ask Us Chat at library.rrc.ca.
Written by Linda Fox – Library Technician, Program Support and Promotion