Reinventing the Wheel — Two guides get reworked
The Library re-launched two guides early this year. In partnership with the Academic Success Center, we have enhanced and expanded these guides with new content and updated resources.
The new Academic Writing and Citation (https://library.rrc.ca/academic_writing) guide expands on the previous Getting Started with Academic Writing guide. It now incorporates original content from the ASC Writing Centre (https://library.rrc.ca/writing_students) as well as content from the Citation and the Moving from APA6 to APA7 guides (now retired).
This guide can assist you in understanding how to write your papers better, increase your fluency with APA 7 and other citation styles, and learn about plagiarism and how to avoid it.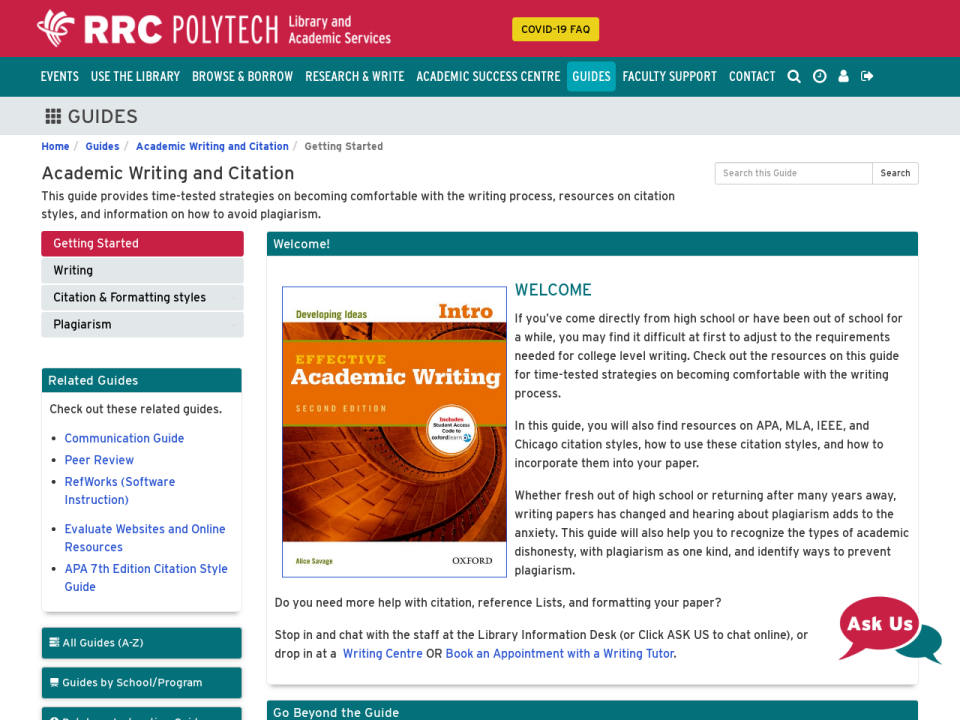 The updated Academic Study Skills (https://library.rrc.ca/academic_skills) guide builds on our original Study Skills guide with original content from the ASC's Academic Coaching and Study Skills pages.
Here you will find strategies for time management, reading and note-taking, study skills, and test-taking. This guide can help to increase your understanding of course material, improve your marks, and make learning a little less stressful.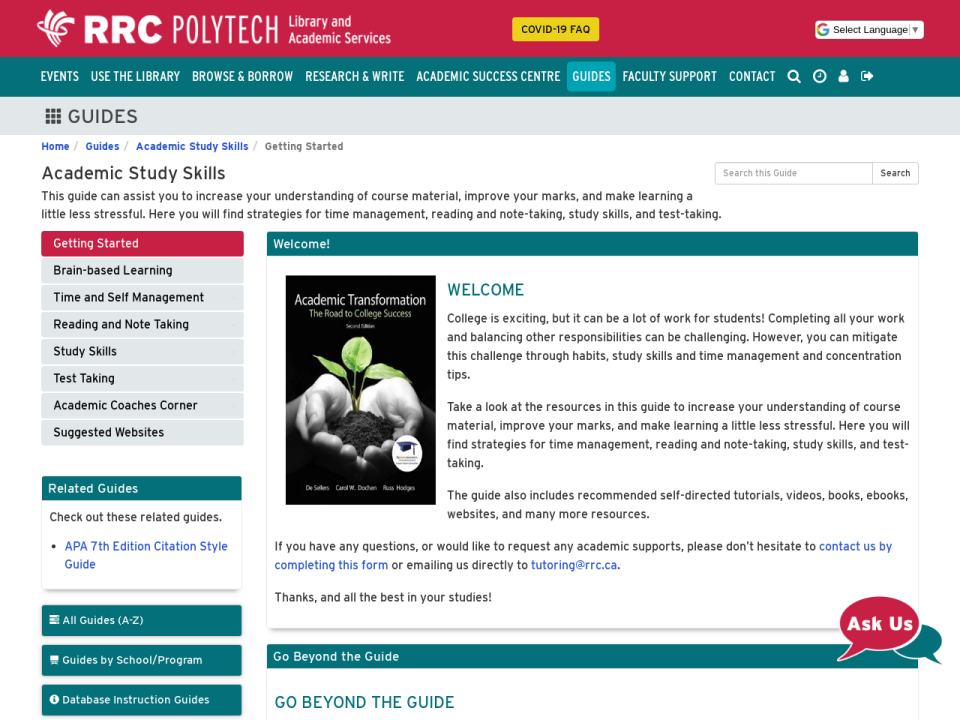 Both of these guides are located in the Student Success folder of the Guides page (https://library.rrc.ca/StudentSuccess)
Each guide contains tons of helpful advice along with links to books, ebooks, videos, streaming videos, websites, self-directed tutorials and much more.
A big thank you to Nora Sobel, Nick Schroeder, and Dayna Graham for working with myself and Fatima DeMelo to update, release, and promote these fantastic resources.
For more information, please contact Rosemary Woodby or Fatima DeMelo, Reference Technicians