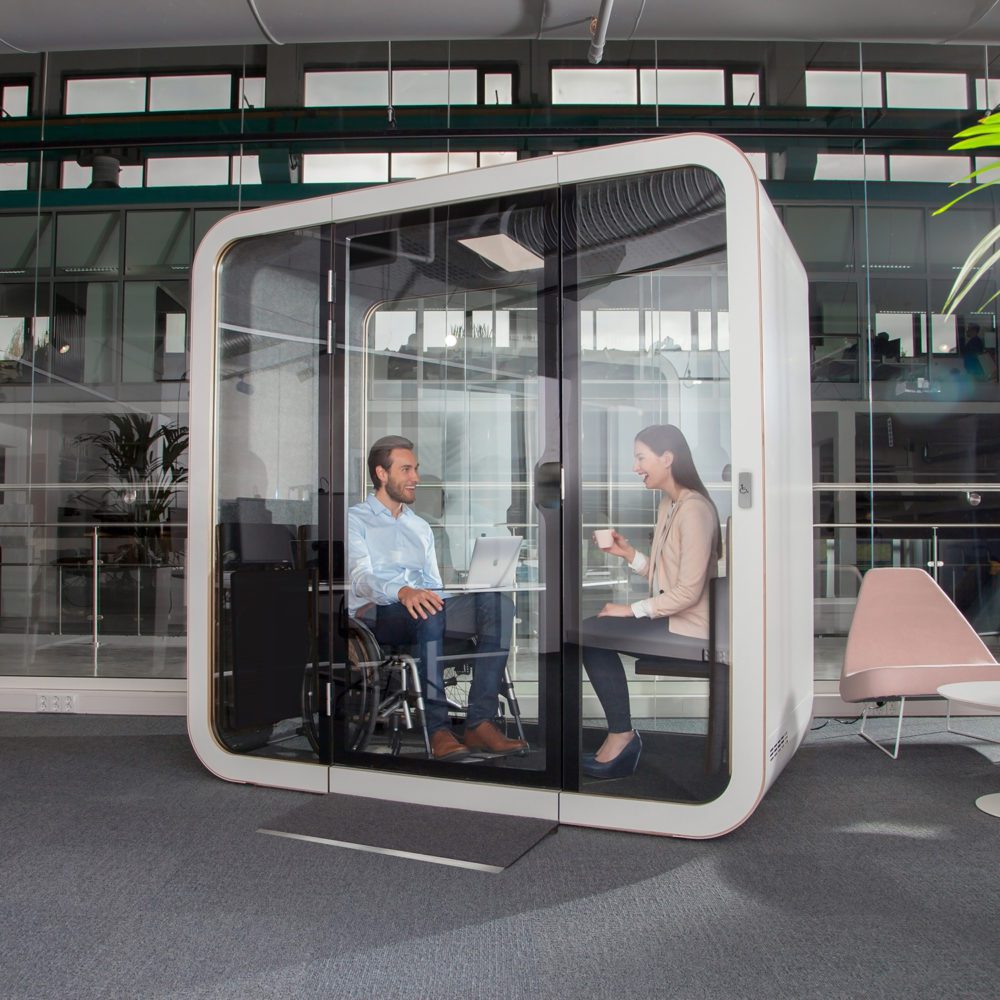 Photo source: frameryacoustics.com
With both quiet and privacy in high demand, the Library welcomes a new kind of study space featuring glass doors (so you can feel safe and included) and a soundproof, sleek interior (so you can feel comfortable and undisturbed).
Also known as the Framery Q, the Library's new multifunctional, soundproof space fits 1-4 people and is ideal for quiet study, group work, brainstorming sessions, and private conversations.
Features
Fresh air ventilation
Stylish finish
LED lighting
Two power sockets
Two sofas and a turntable
Adaptable set-up (for sitting, standing, and shared conferencing)
You are invited to try the new Soundproof Study Room at the NDC Library today!
Written by Linda Fox – Library Technician, Program Support and Promotion