Everyone who has written an academic paper knows that citing research is easier said than done. It's a complicated process of not only finding all the required information but formatting it correctly.
Books, print periodicals, articles from databases, web resources, videos, photographs, you name it. All have their own citation requirements, and all are formatted slightly differently from one another. Thus, making citations all the harder to do. 
So, I get it; it's complicated, not intuitive, and seems to change every year-to-year; what if I could tell you that there's an easier way?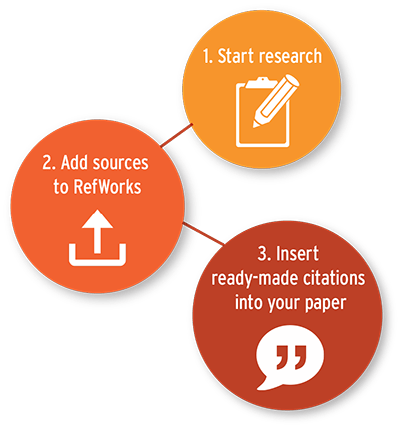 Let me introduce you to RefWorks.
RefWorks is online software that simplifies the process of research, collaboration, data organization, and writing by providing an
easy-to-use tool for citations, bibliographies, and overall reference management.
Luckily for us, RefWorks is provided to students through the Red River College Library.
If you're interested, the Red River College Library has created a RefWorks Guide that provides a step-by-step tutorial on how to set-up and use RefWorks. If at any point you have a question not answered on the guide, there are library staff ready to help either in person or online.
I, for one, am taking this opportunity to jump on this fantastic tool. If you're one of the many who also find themselves struggling with citations, I hope you will as well!
By a fellow student,
Matthew