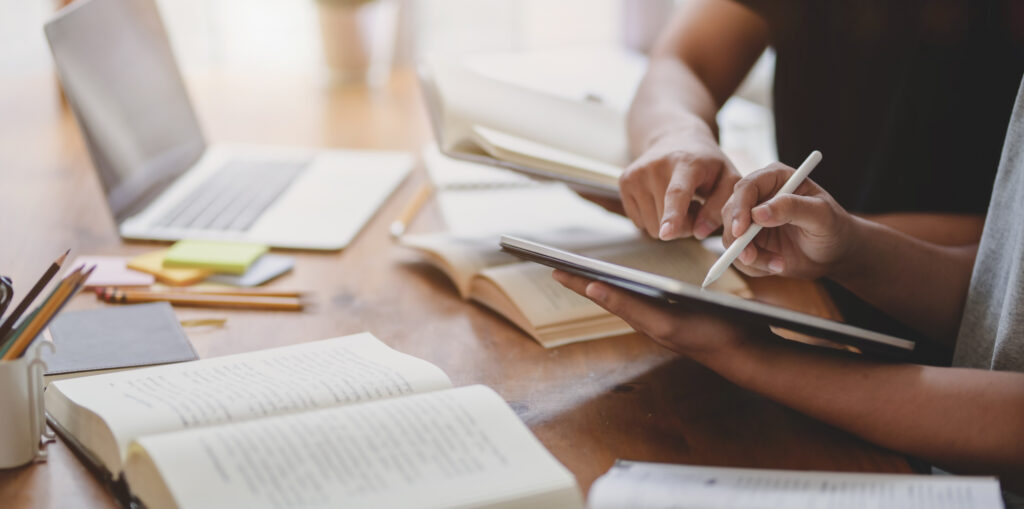 Introducing Atreya Madrone, Research Services Librarian
Library and Academic Services is excited to welcome the new Research Services Librarian, Atreya Madrone! Atreya joined Library and Academic Services at the beginning of October from the University of British Columbia, where they received their Master of Library and Information Studies.
Range of Supports Offered
As the Research Services Librarian, Atreya will be supporting student, faculty, and applied research across the College. Research Services encompasses a range of areas, including:
Research data management (data management plans, adhering to funding policies, Indigenous Data Sovereignty)
The scholarly communication lifecycle (publishing, author rights, Open Access)
Understanding research ethics
Learning about different research methodologies, such as Community-Based research, Anti-Oppressive research methods, and Indigenous Research methodologies
Support in finding materials both in and outside of the Library collection
Developing search strategies for researching
Learn about these topics by visiting the Research Services page on the Library and Academic Services website.
Book a Research Consultation
You can book a consultation with Atreya to discuss your research needs and questions. Consultations can be done in-person at NDC or EDC and online via Teams. To book a research consultation, please fill out the Research Services Consultation form.
Written by Atreya Madrone – Research Services Librarian (Library and Academic Services)