Stay Bright in Fall and Winter! Borrow a Therapy Lamp From Your Library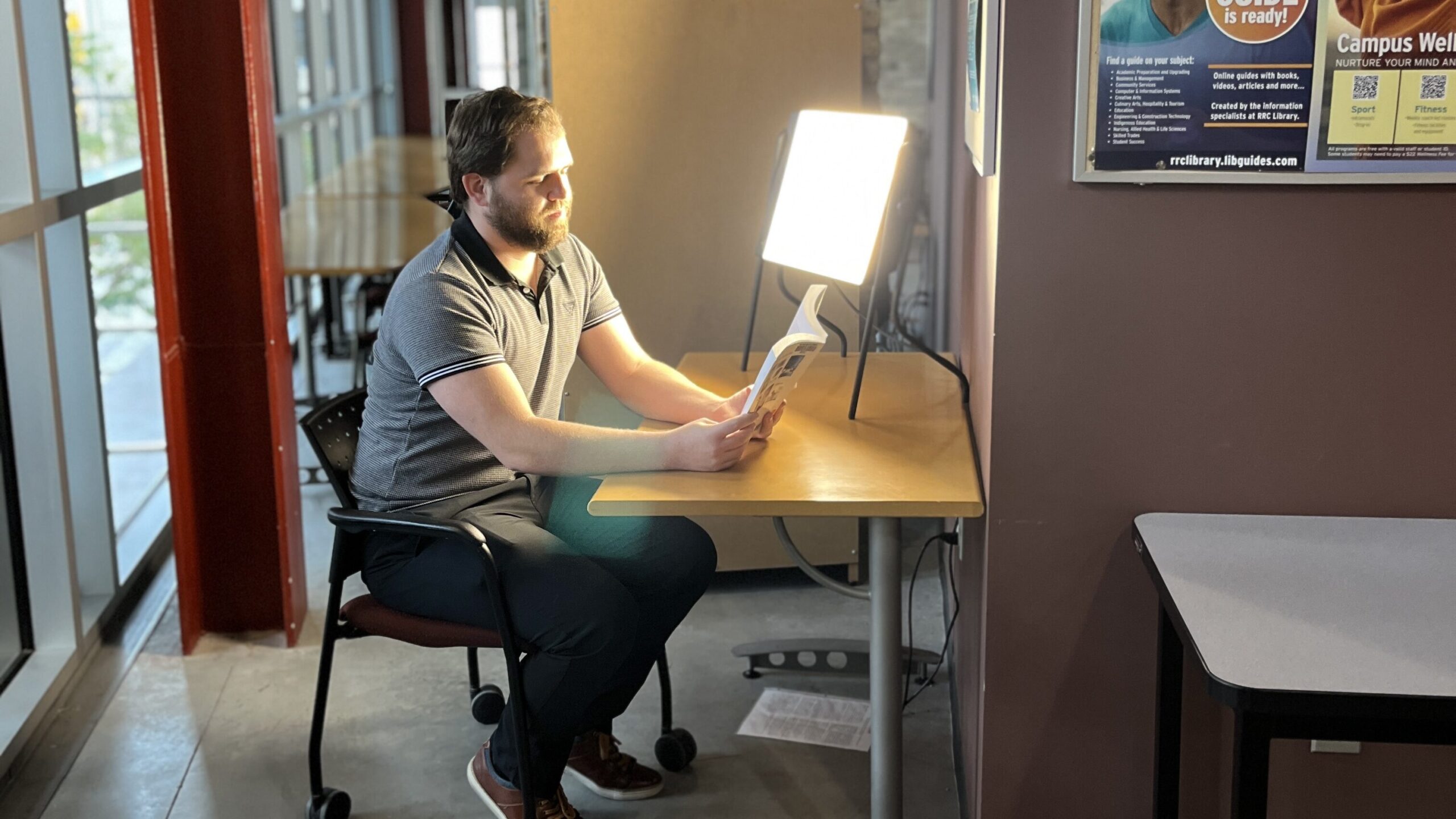 What is light therapy?
Light therapy, also known as bright light therapy or phototherapy, uses a light box to mimic outdoor lighting. Light therapy is used to treat a variety of conditions, including auto-immune disorders, wound healing, depression, seasonal affective disorder, and circadian rhythm sleep disorders. It is often used in winter to help with depression, lack of sunlight, and listlessness.
Exposure to artificial light helps adjust the body's regulation of melatonin, a hormone that controls the body's sleep cycle, and serotonin, a natural mood-stabilizing hormone.
Three main benefits of using light therapy are:
Increased energy
Improved sleep patterns
Enhanced mood
It is easy to use, safe (UV-free) and can be done in your own home. The light box needs to be placed at a 45-degree angle, 2-3 feet away on a flat surface. For maximum benefit, use consistently every morning for 20-30 minutes. Improvements can be felt within 2-4 days.
Light Therapy is not recommended for everyone, consult a physician first if you have an eye disorder or are taking medications that may cause your skin to be light-sensitive.
Interested in "lightening" up your mood?
Light boxes are available at the RRC Polytech Library for a one-month loan period.
To reserve a light box, use the Library's Equipment Shopping Cart system. Begin by selecting your preferred location below (log in with RRC Polytech credentials may be required).
Permanent light therapy stations are also available on a first-come, first-served basis at the Exchange District and Notre Dame Campus Libraries.
Questions?
If you have any questions, you may connect with a Library staff member through Ask Us Chat or in person during Library hours!
---
Adapted from Winter Blues Setting In? Brighten up those dark days of winter with light therapy! (posted on November 25, 2021).