World Book and Copyright Day
"World book and copyright day is a celebration to promote the enjoyment of books and reading. Each year, on 23 April, celebrations take place all over the world to recognize the scope of books – a link between the past and the future, a bridge between generations and across cultures."[i]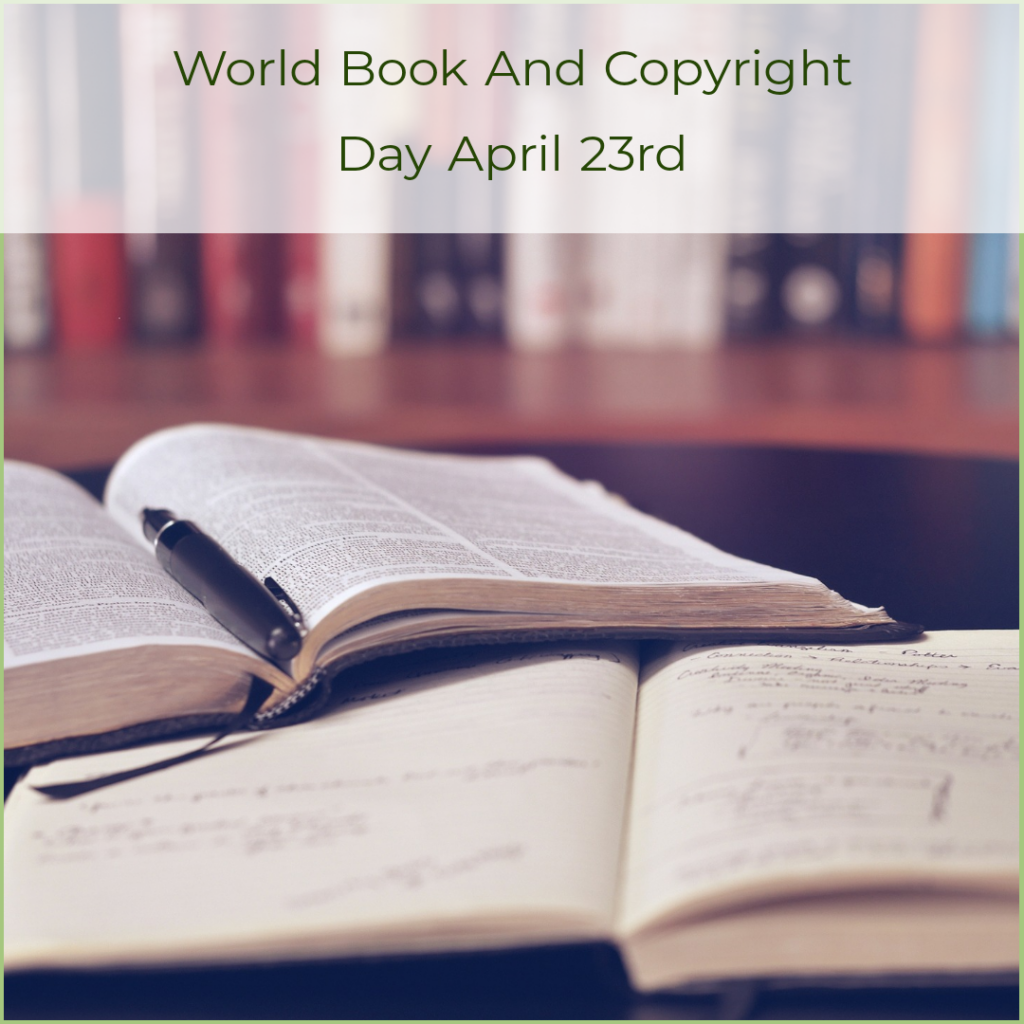 "By championing books and copyright, UNESCO stands up for creativity, diversity and equal access to knowledge,… literacy and mobile learning and advancing Open Access to scientific knowledge and educational resources."[ii]
World book and copyright day takes place 23 April which is a symbolic date in world literature. It is the date on which several prominent authors, William Shakespeare, Miguel de Cervantes and Inca Garcilaso de la Vega all died. The day highlights the importance of creator and creator rights in the creation of literature. Without authors, editors, researchers, and scientists, and creators, brilliant works that inspire us across the generations would not come to exist.
Being aware of your responsibility when engaging with copyright protected works is a key part of respecting the work of authors and creators. This is why at RRC Poly Tech we have a Fair Dealing Tool to assist staff, faculty and students in making sound copyright decisions to ensure the rights of creators are respected when using copyright protected works to teach and learn, while ensuring compliance with our Copyright Policy.
The RRC Polytech Library supports the rights of content creators under the Copyright Act of Canada. Our acquisitions budget directly purchases materials and subscriptions to resources for use by our faculty and students.
UNESCO in championing world book and copyright day indicate a strong importance between the balance of creator and user rights under copyright. They highlight their desire for "equal access to knowledge" and "Open Access to scientific knowledge and educational resources." At the RRC Poly tech library we do our part by supporting our staff and faculty in locating and adopting Open Educational Resources. Visit our "OER" support page to see how Open Education can work for you.
In the quest to provide equal access to knowledge we recognize that successful copyright means effectively balancing the rights of users and content creators. Libraries in Canada have stood united in opposition to the CUSMA term extension which will delay access to a large body of copyright-protected works that have no commercial value and are therefore unlikely to be made available to the Canadian public by rightsholders.
This 20 year term extension extends the rights of creators beyond the current term of which a work remains in copyright. Currently materials once created are protected under copyright for the life of the creator, plus 50 years after death of the creator. The extension will extend this to 70 years past the death of the creator.

"The two biggest issues for libraries concerning the 20-year copyright term extension are:
the diminishment of the public domain resulting from a two-decade freeze on many works entering it, and;
the related problems regarding use of (or access to) orphan and out-of-commerce works, which create additional burdens on libraries, archives, and museums (LAMs)"[iii]
To learn more about how Copyright Term extension will impact teachers and students check out:
Episode 78: Jennifer Jenkins on What Copyright Term Extension Could Mean for Canada
If you have questions about copyright reach out to our copyright officer for support.
Written by Ebony Novakowski, Copyright Officer
————————————————————————————————————
[i] "World Book and Copyright Day", Unesco, last modified April 23, 2021, https://en.unesco.org/commemorations/worldbookday
[ii] "World Book and Copyright Day", Unesco, last modified April 23, 2021, https://en.unesco.org/commemorations/worldbookday
[iii] "CFLA/CARL Joint Response to Consultation on Copyright Term Extension", CFLA FCAB Guidelines and Position Papers, last modified March 29, 2021, http://cfla-fcab.ca/en/guidelines-and-position-papers/