Know Your Resources! Part 1: SafetyHub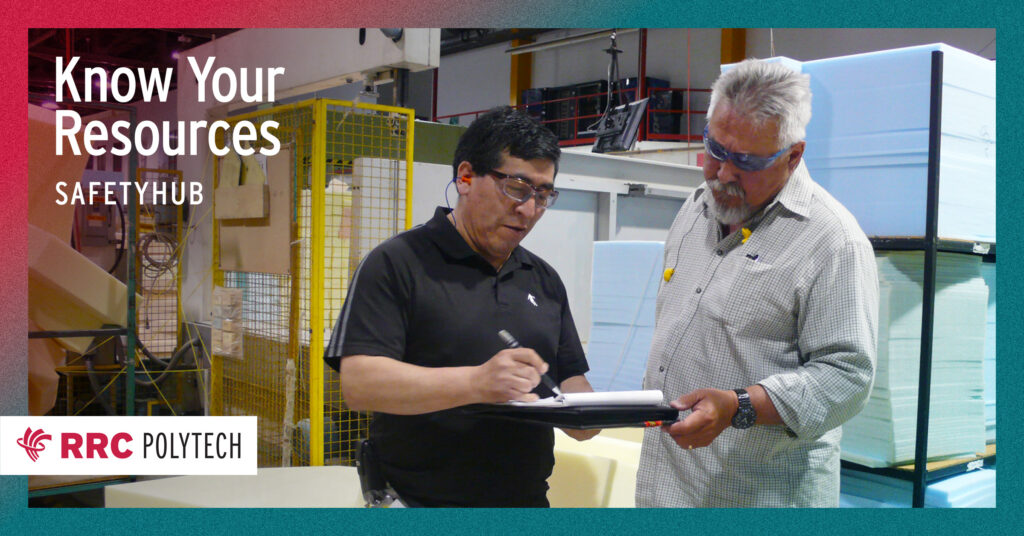 The Library at RRC Polytech has an abundance of resources to help you with your studies, research, and even pastimes. Over the next few weeks, we will highlight some of the fantastic databases that you have access to.
What are databases?
So, databases. What are they? How are they useful to me? And why are there so many? The databases we subscribe to are specifically chosen to align with the college's programs, initiatives, and individual courses that are offered to our students. Each database has specific information on areas of interest to help with your studies. Some databases are specifically ebooks, some are journals on the latest information in the field, and some are entirely composed of videos.
To optimize the availability of information, there are several databases we subscribe to. The great thing about this is that you simply choose one database and search for what you need as opposed to having too many results about irrelevant topics.
Each database has different tricks and tips to make sure you're able to search for the right information. They're not all set up the same and each will have its own set of rules to make sure you're getting the most out of it.
Let's explore one of our newest editions to the database collection.
Featured database: SafetyHub
If you haven't used SafetyHub yet I highly encourage you to check it out. The database is composed entirely of videos on (you guessed it) safety. There is a wide range of safety topics. Whether you're in skilled trades, health services, or in any general workspace there is content that is beneficial for you.
Three ways to navigate
Safetyhub is a simple video database and incredibly easy to navigate. On the home page, you have three options:
Use the search bar and search for keywords or topic.
Choose one of the safety categories.
View all videos in the database.
1. Conduct a keyword search
Using the search bar, you can do a simple keyword search and anything related will pop up, if you want to make sure that you're getting the best results, use quotations around the keywords.
Using quotations will filter the videos to get exactly what you're looking for.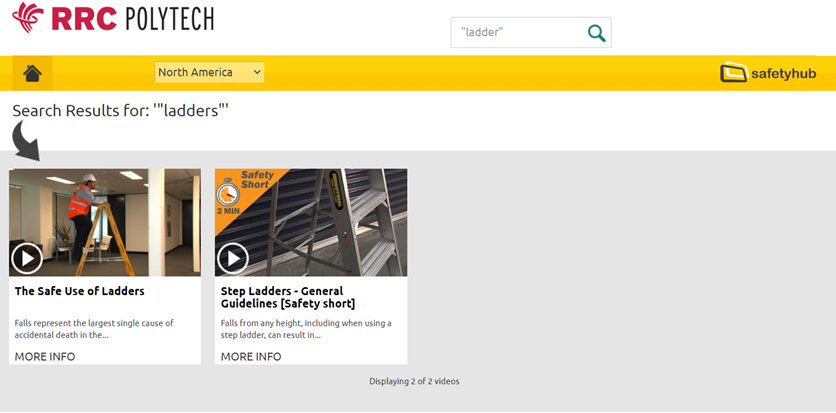 2. Select a category
Another alternative to getting specific content is to choose one of the many video categories. Each of these categories has related videos neatly grouped together so you don't need to worry about what search terms to use.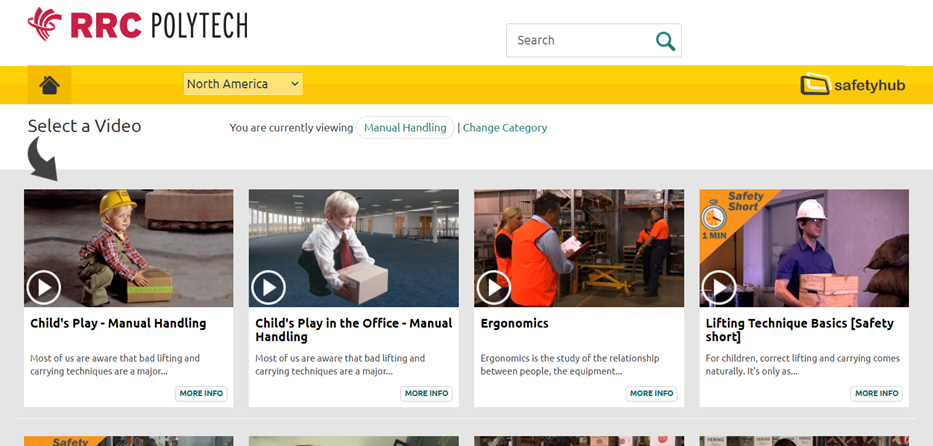 3. View all (in alphabetical order)
If you're interested in viewing all the videos that SafetyHub offers you can choose the "view all" category. All available videos will be provided in an alphabetical list which you can scroll through.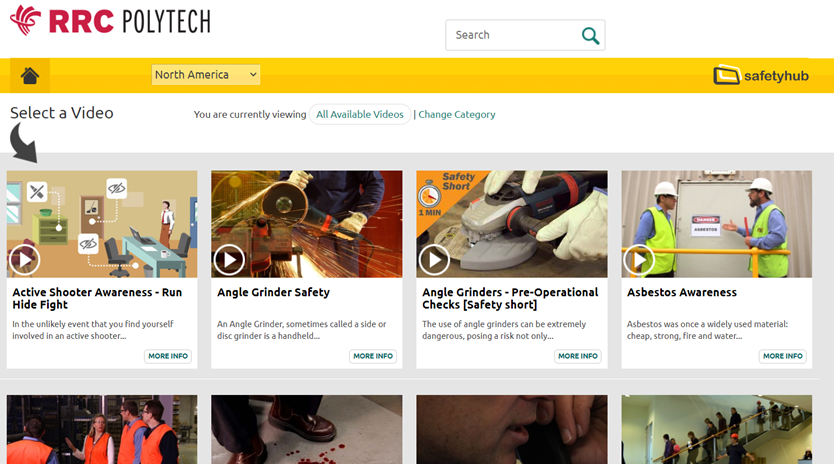 Current content for professionals
Now that you know more about SafetyHub, take the time to browse through it. All the videos are current and up to date and any professional can benefit from the content here. Not only that, but it is a great way to brush up on your current knowledge.
---
Keep an eye out for the next installment of Know Your Resources! where we will continue to explore all the great resources the Library has to offer. If you have any questions on how to access or navigate something come and visit us in the Library or send us a message through our Ask Us Chat — we'd love to assist you.
Written by Justine Hawley – Library Resource Management Technician