Library Lunch and Learn Spring Sessions, 2022 – Recordings Available
Do you ever get overwhelmed when looking for materials in the Library's collection? Do you feel clumsy about research, wish it was easier, or just need some guidance? If you answered yes, then our lunchtime mini-sessions are for you!
At Library Lunch and Learn, you'll get an overview of subject-specific databases and learn ways to improve your research and citing skills. Each 30-minute online session is free for RRC Polytech staff and students!
Spring sessions run from March 29 to April 26. See below to learn about individual sessions and to register.
PART 1 – For Students Who Research and Cite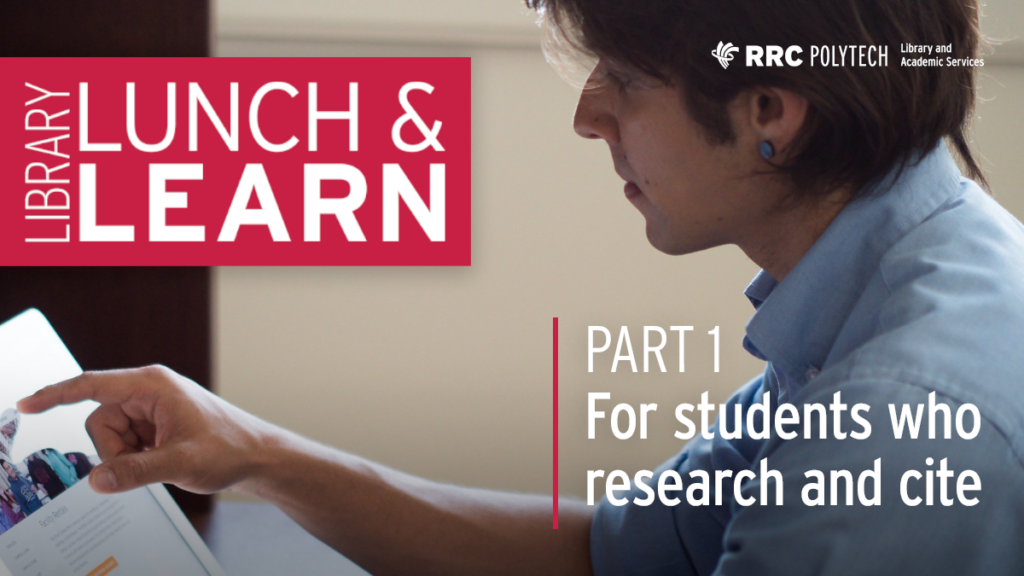 OneSearch: The Library's Search Engine – March 29 at 12:15pm
The Library's main search tool is similar to Google, however it is tailored to find materials in our Library. In this session, you will receive an overview of OneSearch, the tool that allows you to search, access, and enjoy the Library's various collections.
Getting Started with Research* – March 31 at 12:15pm
This session provides the guidance you need for a solid start on your research. We provide an overview of various information sources, as well as the benefits and pitfalls of each. We also provide tips for staying organized and planning your project. At the end of this session, you will have a clearer idea of how to start your research.
*Related session: Enhancing Your Research Skills
Getting Started with APA Style 7th Edition – April 4 at 12:15pm
A post-secondary student's first time following any academic writing style can, at first, feel scary and overwhelming. But don't worry, the RRC Polytech Library is here to help you get ready to use APA confidently and competently.
This session will introduce you to the purpose and basic conventions of citing sources in-text and in a reference list using the APA Style 7th Edition. It will also include a demonstration of the many student-friendly APA resources available through RRC Polytech Library.
Enhancing Your Research Skills* – April 7 at 12:15pm
When it comes to research, many of us struggle with creating keywords and building them into useful search strategies. After this session, you will be familiar with how to break down your search question, find keywords, and use operators to create useful search strategies. These are essential skills which enable you to succeed in your research.
*Related session: Getting Started with Research
RefWorks: Reference Management – April 12 at 12:15pm
RefWorks simplifies the process of research, collaboration, data organization, and writing by providing an easy-to-use tool for citation, bibliography, and reference management. Learn the basics of using this web-based tool and make writing your papers that much easier.
PART 2 – For Nursing Students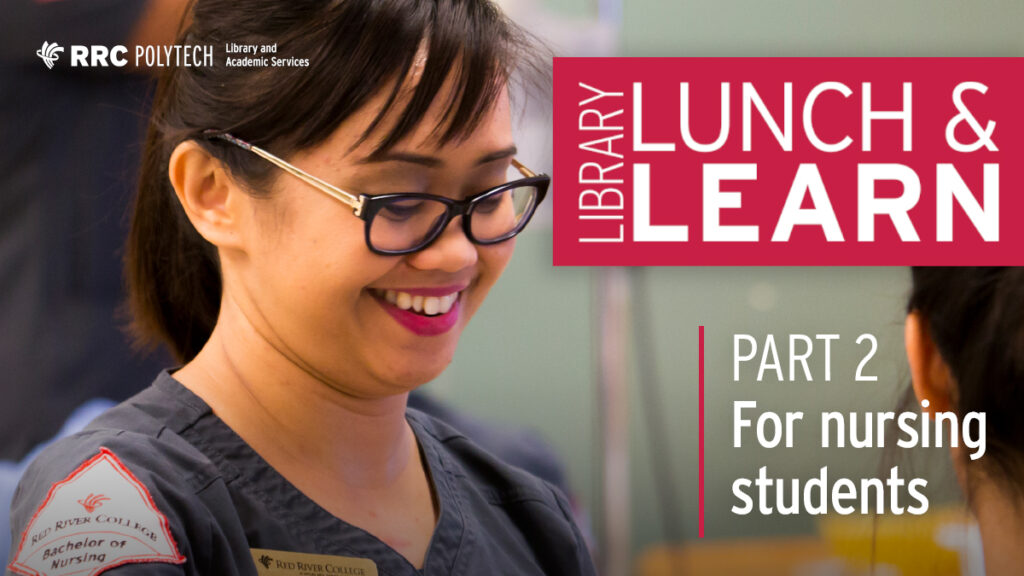 Nursing Reference Center Plus – April 19 at 12:15pm
Designed specifically for nurses, this premier resource provides evidence-based information for point-of-care, along with skills videos, continuing education, drug databases, nursing research, and more. Come learn what the new Nursing Reference Center (NRC) PLUS can do for you.
The New PubMed – April 26 at 12:15pm
PubMed is an open-access database, created by the National Library of Medicine, that contains more than 30 million citations and abstracts of peer-reviewed biomedical literature. PubMed is used by researchers the world over. In this session, we will explore the multiple facets of the popular PubMed database.
Have questions?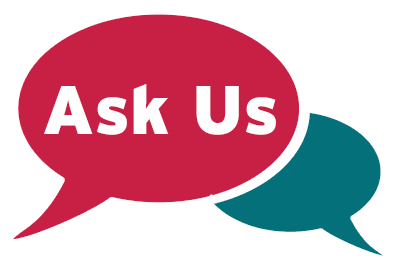 Connect with us through 'Ask Us' at library.rrc.ca or visit us in person during regular Library hours. Our friendly staff will be happy to assist you!
Written by Linda Fox, Program Support and Promotion