Student Registration Now Open for Online Anti-Racism Training on December 17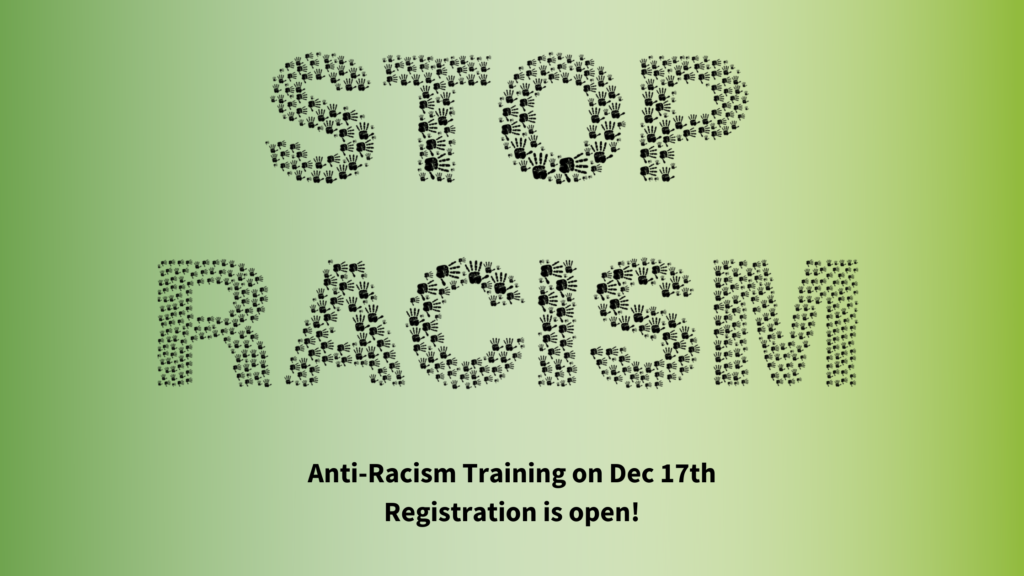 Our new Anti-Racism Training aims to support students in acknowledging how racism has shaped their thinking and actions, enhancing their knowledge, and speaking out against racism and systemic barriers.
Students can register for this training here.
The online training on December 17 via Webex will consist of the following schedule and content:
Morning session (9am-12noon)
Module 1 – Understanding Race and Racialization: Students will gain a foundational understanding about the connection between socio-cultural identities and the concept of race, and the effects of the process of racialization in creating privilege and different forms of racism.
Module 2 – Understanding Systemic Racism: Students will identify uncover different myths related to race and racism, and gain a foundation understanding about the three levels of systemic racism.
Afternoon session (1pm-3pm)
Module 3 – Acknowledging Systemic Racism in Canadian History: Students will learn about the effect of Canadian narratives about racism, and the profound trauma on stories of racism in Canada related to colonialism, assimilation, segregation, and discrimination.
Module 4 – Identifying Systemic Racism in Canada Today: Students will enhance their understanding of the three levels of systemic racism, applied to current situations in Canada.
Watch the recording of the launch presentation of the Anti-Racism Training for Students during Truth and Reconciliation Week. For more information or any questions, please contact Nora Sobel (Academic Success Centre) at nsobel@rrc.ca.