Strengthen your speaking skills with the English Conversation Circle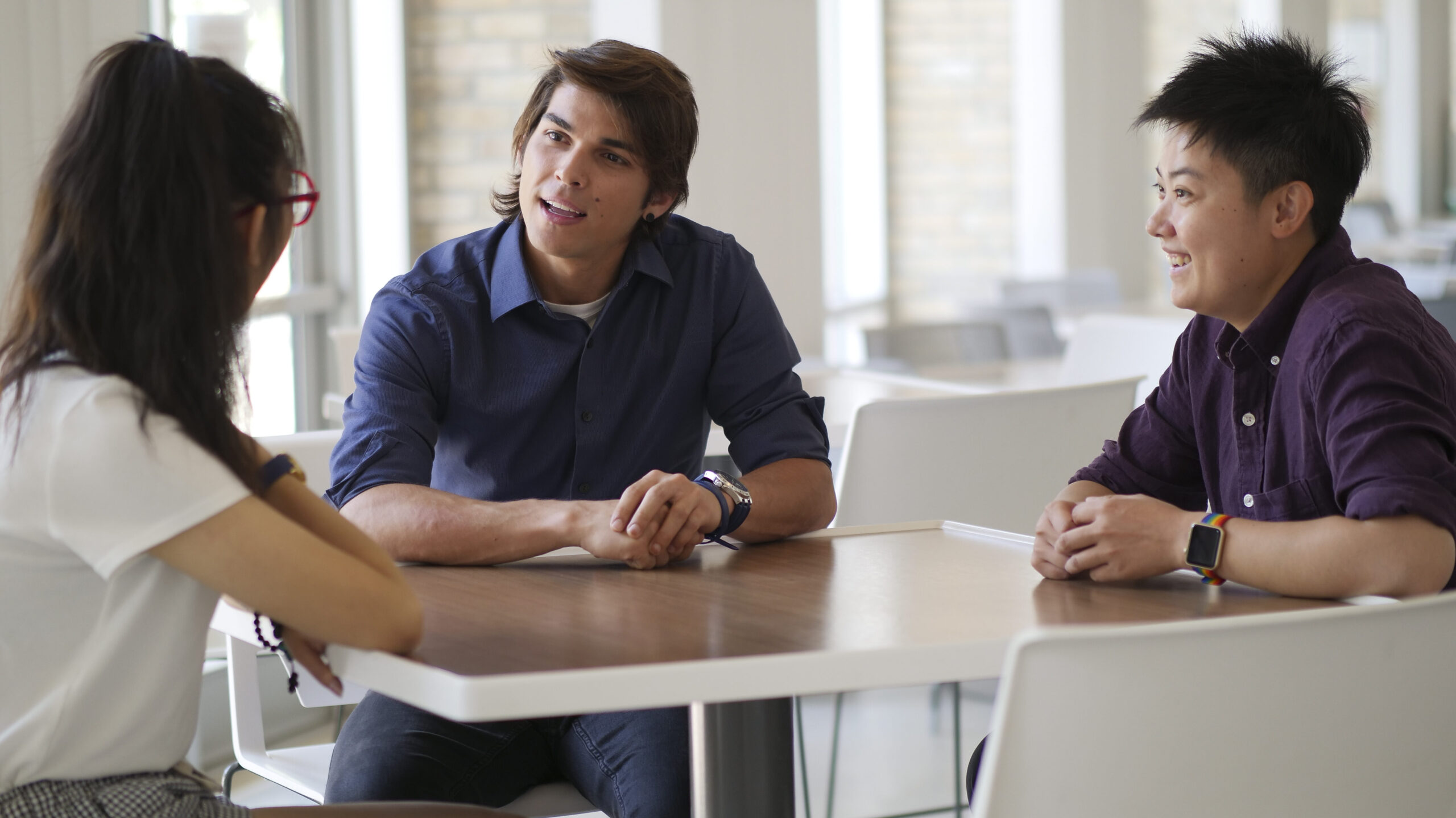 Hosted by the Academic Success Centre, students are invited to join the weekly English Conversation Circle to strengthen speaking skills and build connections and confidence through communication practice.
Schedule
No registration is required, just drop in and join the conversation! Sessions will run for 12 weeks, starting the week of September 5th.
Date and time
Location
Tuesdays | 12-1pm
Sept. 5-Nov. 21
Exchange District Campus
P204
Thursdays | 12-1pm
Sept. 7-Nov. 23
Notre Dame Campus
D208 (Global Connections Room)
Fridays | 12-1pm
Sept. 8-Nov. 24
Online >> Click here to join with Webex
(use RRC Polytech email address)
Content
Conversational Speaking Skills
Each week, the English Conversation Circle will practice different conversational speaking skills, including:
Starting a Conversation
Closing a Conversation
Interrupting
Resuming after an interruption
Giving opinions
Asking personal questions
Keeping the Conversation Going
Checking Comprehension
Topics of Interest
Conversation skills will be practiced around topics of interest to the group, including:
Family & Friends
Seasonal activities
Cultural practices
Getting to know one another
Getting to know Winnipeg
To learn more, contact ealsupport@rrc.ca, or join our first sessions to participate!
Submitted by the Academic Success Centre's English Language Centre