English Language Centre: Support to Develop Your Language Skills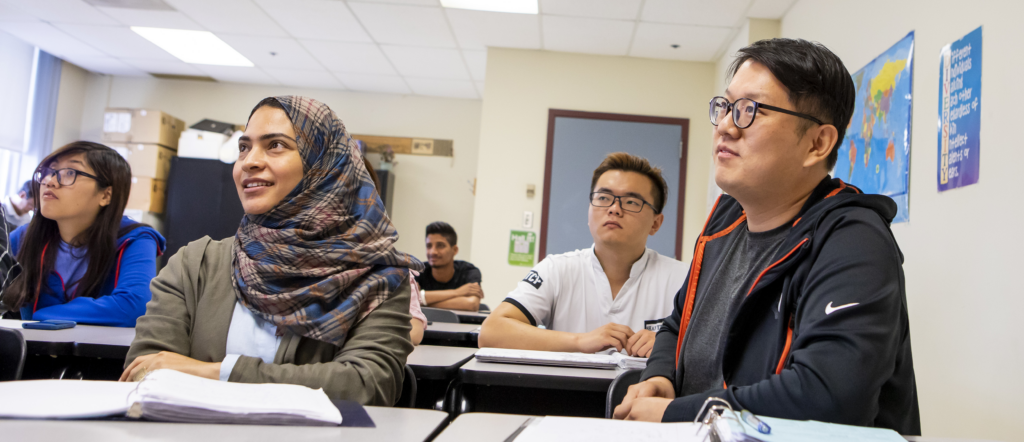 English Language Tutoring
Do you need help with your English on a writing assignment? Would you like to practice your class presentation and get feedback on your language before you deliver it?
You can request ongoing language tutoring using our Tutoring and Coaching Request Form, or you can book a Short-Term English Language Tutoring session directly with a language tutor for specific, immediate needs such as working on a writing assignment or preparing for a class presentation.
Consider Ongoing Language Tutoring if you want:
support with ongoing development of speaking and pronunciation skills
strategies to develop listening and reading skills for program and occupation success
guidance to improve academic and professional writing skills
weekly support from the same tutor, over an extended period
Consider Short-Term Language Tutoring if you:
need support understanding assignment instructions
want to practice and receive feedback on an oral presentation
have an assignment due soon, and need support with the writing and editing process
have discreet skills and tasks they need support with
feel comfortable using the TracCloud booking system to register for a tutoring session
For more information about Ongoing or Short-Term English Language Tutoring, contact ealsupport@rrc.ca or visit the English Language Centre online.
Submitted by Linda Fox on behalf of the Academic Success Centre, Library and Academic Services