The Amazing Race Comes to the Library

The Nursing faculty invited the RRC Polytech Library to be the sixth stop on their Amazing Race team-building exercise this spring.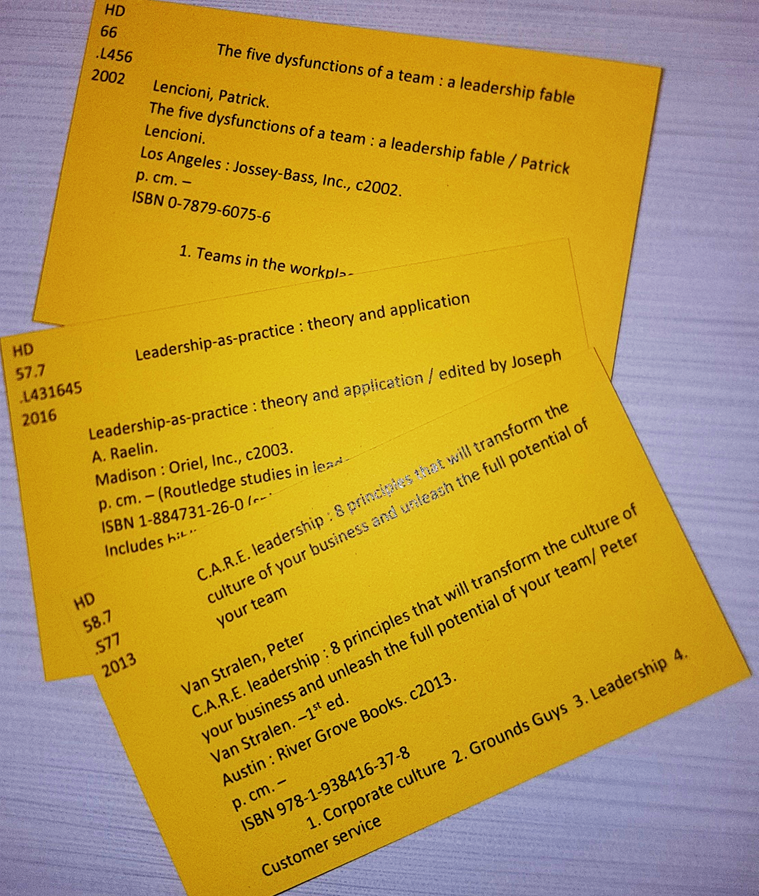 Participants arrived at the Library to receive an old-fashioned card catalogue card pointing them to a book on team-building on the Library's shelves.
A clue hidden within the books pointed the teams to the sunny side of the Library to find another stop in the children's section (too bad it rained on Tuesday). Surrounded by picture books, the nursing faculty teams found old magazines for their next task.
Fifteen energetic teams participated in the team-building exercise that involved Skills tests, quizzes, random acts of kindness, a College locations scavenger hunt, and a group project to create a creative Representation of Teamwork.
Connect with Us!
Do you have an opportunity to include the Library in your team-building exercises? We make a great stop on any scavenger hunt and are happy to brainstorm activities to fit your team and event.
Connect with us through Ask Us chat, our Ask a Question form, or visit one of our service desks during regular Library hours.
Written by Rosemary Woodby – Reference Technician