"If we are to achieve a richer culture, rich in contrasting values, we must recognize the whole gamut of human potentialities, and so weave a less arbitrary social fabric, one in which each diverse human gift will find a fitting place." 
- Margaret Mead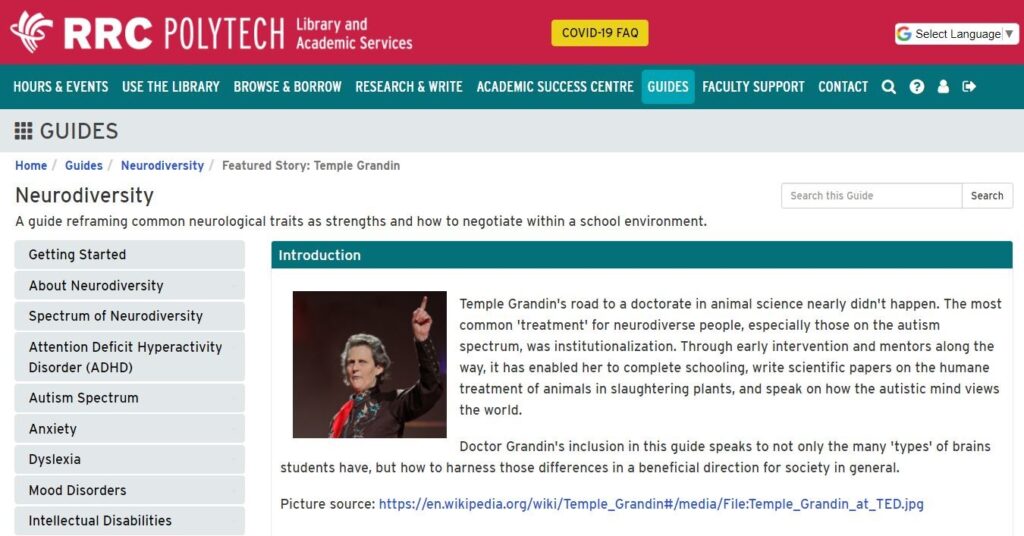 When people think of ADHD (Attention Deficit Hyperactive Disorder), autism, and other conditions, we often see those from a disease-based perspective originating from human brain science and outdated ideas regarding disability. These perspectives lack an anthropology or sociology framework and disregard individual differences from the standpoint of a diversity model.
The new Neurodiversity Library Guide provides learning resources to understand some brain conditions from a diversity perspective, highlighting how some cultural values affect our perceptions of these brain conditions.
In addition, without ignoring the challenges and barriers that individuals within the spectrum of neurodiversity navigate during every-day life, this guide takes a strength-based approach focusing on an individual's hidden strengths and talents as a way to advance efforts towards inclusion and removing stigmas.
The Neurodiversity Library Guide includes sections on Attention Deficit Hyperactivity Disorder (ADHD), Autism Spectrum, Anxiety, Dyslexia, Mood Disorders, and Intellectual Disabilities. The content includes recommended books, articles, videos, and podcasts, as well as some additional College and community resources.
Special attention was paid towards selecting films and videos with testimonies sharing lived experiences within the spectrum of neurodiversity. Books can provide a foundation of knowledge, but it is the personal stories that can contribute to make emotional connections in order to build understanding and empathy.
The guide was developed by Fatima DeMelo (Information & Program Delivery) and Nora Sobel (Academic Success Centre). The content of the guide is based on the work of Thomas Armstrong, Howard Gardner, and Norman Doidge, and has been reviewed by staff from the Disability & Community Support program, and Student Support Services.

The guide is being launched in October, during Disability Employment Awareness Month, and it is already available at https://library.rrc.ca/neurodiversity.
Written by Nora Sobel (Academic Success Centre)