Updated Information in Time for Academic Integrity Week (Oct. 16-20)
In time for Academic Integrity Week, a newly updated web page complemented an updated policy from Red River College Polytechnic. Policy A17 replaced the old framework in June to reflect a new way of approaching Academic Integrity from reactive to proactive.
Updated Policy, Updated Page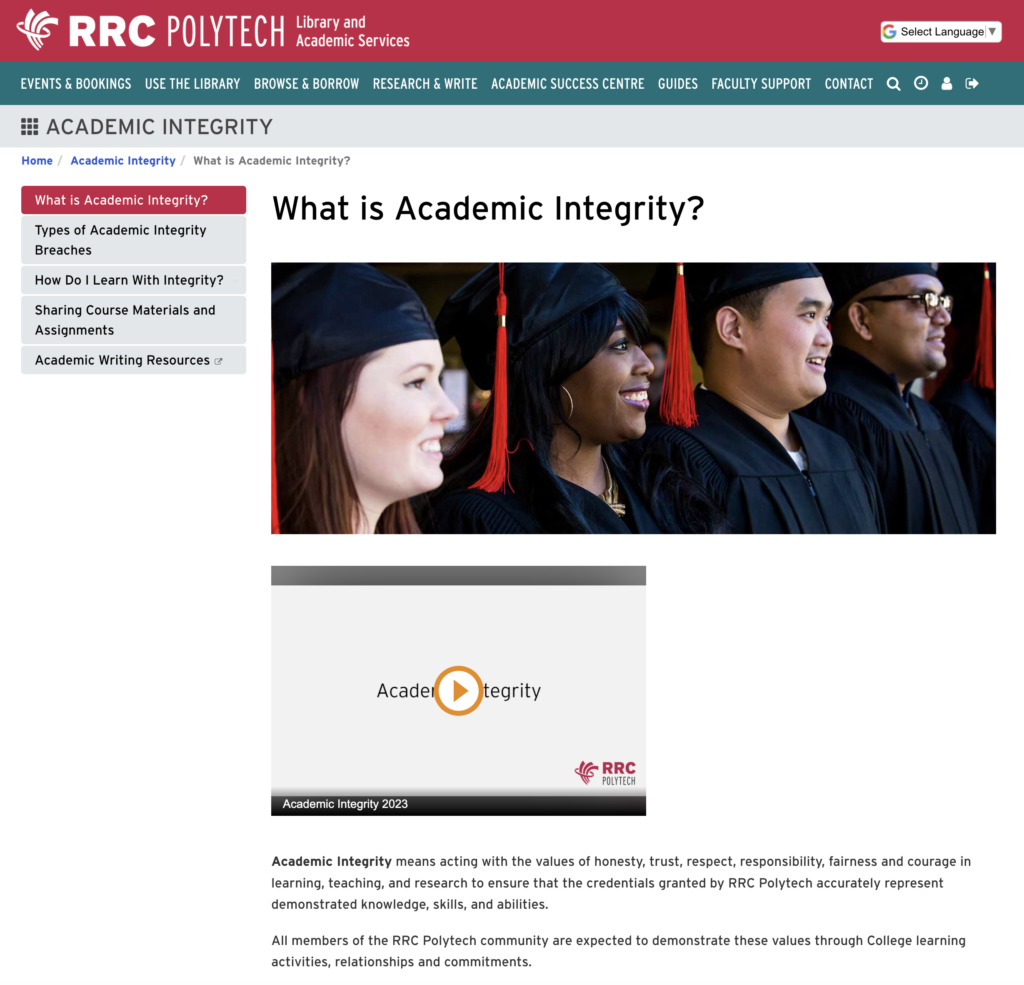 The updated Academic Integrity page features an introductory video on the front page, a new checklist, and information on a new LEARNing module. These changes, along with framing issues like plagiarism from "Academic Misconduct" to an "Academic Integrity Breach," complement the work to ensure Red River College Polytechnic staff and students live the values of honesty, trust, fairness, respect, responsibility, and Courage from the campus to the workplace.
The page also links to our Academic Writing and Citation guide, providing information, books, and tips to do schoolwork with integrity.
What About GenAI?
A GenAI addition to the page outlining Academic Integrity related to Generative Artificial Intelligence tools like ChatGPT has also been added. Expect regular updates on this page as we learn more about its role in Academic Integrity. Keep watching for more additions as they emerge. For information about how GenAI relates to copyright and writing, the ChatGPT and Other GenAI page from the Library's Academic Writing and Citation Guide can get you started.
Written by Fatima DeMelo – Reference Technician, Library and Academic Services