Testing and Assessment Centre opens at Manitou a bi Bii daziigae
With each passing day, more pieces are coming together in the new Testing and Assessment Centre based in Manitou a bi Bii daziigae. Boxes are unpacked, rooms are being used, and filing systems being honed. Most importantly, students are coming in! We have been running in-person assessments for multiple programs, including Nursing, Allied Health Sciences, Aircraft Maintenance Engineering, special admissions, and more.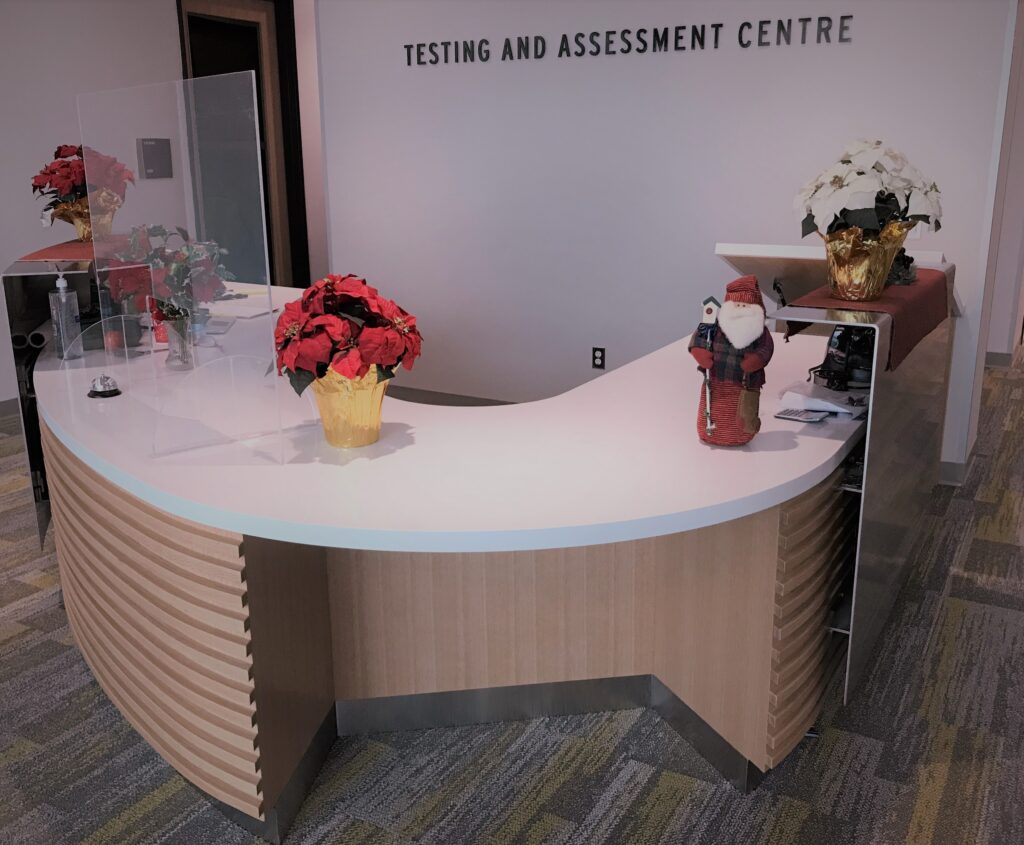 Last week we warmly welcomed Jena-Lee Misanchuk as the new manager of the Testing and Assessment Centre. Everyone on the team is very excited to have Jena join us, and we look forward to a productive and enriching time working together. Jena has just the kind of experience and expertise to help the Testing and Assessment Centre fulfill its boundless potential.
Collaboration is the name of the new game in Manitou a bi Bii daziigae, and we have been doing that in spades. Assessment Services has been supporting the LTC in their placement testing for the second time, with the latest installment showing all the benefits of prior experience (i.e., it's going pretty well). The wonderful people in Exam Accommodations joined forces with Assessment Services to enable a prospective student to sit a special admissions exam, and the new members of the unit from Continuing and Distance Education are integrating seamlessly.
Finally, as you can see in the photo, we are celebrating the upcoming holiday season with gusto!
Written by Piers Smettem, Assessment Specialist