Funding from Western Economic Diversification Canada will support heavy vehicle manufacturing and research at RRC
This morning, the Honourable Jim Carr, Minister of International Trade Diversification and Member of Parliament for Winnipeg South Centre, on behalf of the Honourable Navdeep Bains, Minister of Innovation, Science and Economic Development and Minister responsible for Western Diversification Canada, announced new funding to support Manitoba's growth and global competitiveness.
Among the projects announced was up to $3 million in funding to Red River College to increase technology adoption and testing capabilities for heavy vehicle manufacturers in collaboration with industry partners and the Vehicle Technology Centre.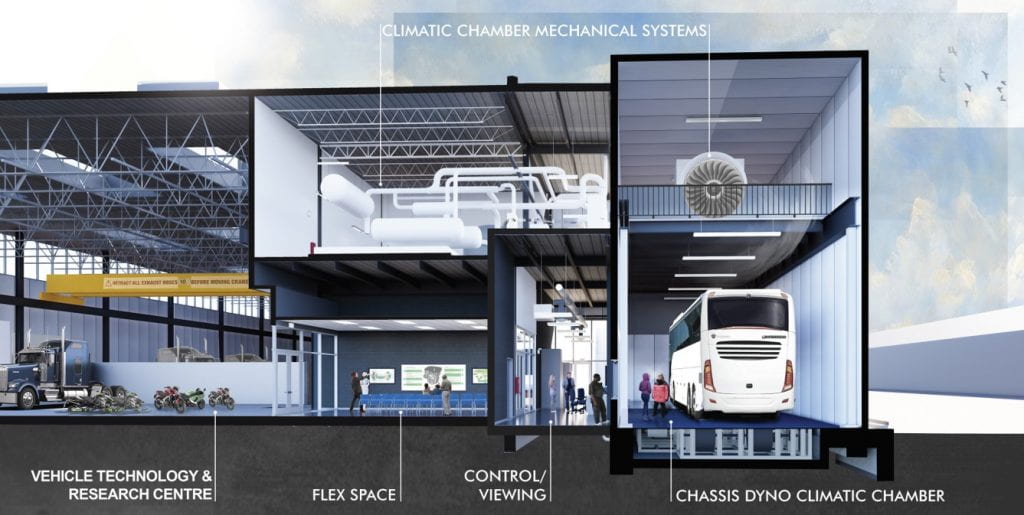 The College is currently preparing for the opening of the new extreme climate test facility MotiveLab™, which will be used to carry on-and-off-highway vehicle performance testing, and will be the first of its kind in Western Canada. The funding project will support industry-driven collaborations to advance technology and knowledge development in the area of zero emission vehicles and their production using advanced manufacturing processes. Activities include testing the performance of new technologies and products in a simulated laboratory or field-based setting, and promoting the adoption of these new technologies at domestic and international events and missions. By increasing awareness within the heavy vehicle manufacturing sector, industry will attract new customers, investment and talent to Manitoba.
Minister Carr announced a total of over $12 million in funding for four projects to support Manitoba's economic growth and global competitiveness. Learn more about the projects and investments here.