Campus Well-Being October Programs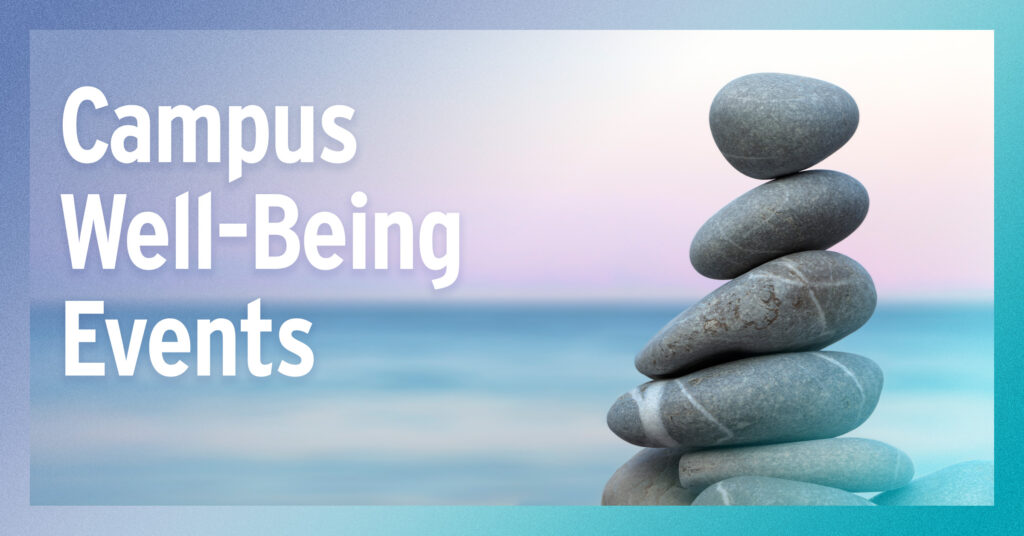 Recreation
CFL Weekly Winning Picks
Every Monday, select the teams you think will win this week's games and submit them to be entered for a prize. This contest will be running until the Grey Cup so you can submit for each week. Registration and team picks can be submitted by email to recreation@rrc.ca
Pop Up Ping Pong
Come drop by for a couple of rounds of ping pong. All skill levels welcomed, and all equipment is provided. No registration required, but you can email recreation@rrc.ca with any questions.
EDC (Elgin Plaza) Monday, October 17th, noon-1:00pm
NDC (North Gym) Monday, October 24th, noon-1:00pm
---
Wellness
Virtual Cooking Night
For this virtual cooking night, on the menu will be sweet potato casserole. The recipe and ingredient list will be sent following your registration. Students may request an ingredient kit and pick this up from NDC. Supply kits are limited, so register early. Registrations can be submitted by email to recreation@rrc.ca
Virtual (MS Teams) Thursday, October 6th, 6:00pm-8:00pm
Paint Night
On paint night you will be guided by a skilled instructor to enjoy a relaxing and creative art-making experience. Supplies and materials will be provided but are limited. You must register early to secure your spot by emailing recreation@rrc.ca.
NDC (The Cave) Wednesday, October 19th, 4:30pm-6:30pm
EDC (Dining Hall) Thursday, October 20th, 4:30pm-6:30pm
In-Person Yoga
Come move, stretch, breathe and feel good. These drop-in classes are suitable for all levels. Mats are provided.
NDC (South Gym) every Tuesday 4:00-4:30pm 
EDC (P107) every Thursday 12:15-12:45pm  
NDC (Immersion room*) – Wednesday, October 5th, noon – 1pm *Special immersive experience in GM33 
Virtual Yoga
Join Holly on Fridays for a lunch hour practice in your own space from 12:15-12:45pm. Register for each class that works for you. 
Register for all yoga sessions (virtual and in-person), through our new booking system.
---
Drop-In Sport
Our gyms are open for drop-in sport. Come play during our staffed hours (call our front desk at 204-632-2399 for day-to-day availability). Otherwise, we have the following drop-in slots scheduled for the month of October:
Pickleball – Tuesdays and Thursdays, 11am-1pm, South Gym
Basketball – Mondays, Wednesdays and Fridays, 11am-1pm, North Gym
---
Fitness Classes
We are thrilled to announce the rollout of our fall fitness classes. We have some very talented instructors and a great variety of programs to help get you moving towards your fitness goals or take your routine to the next level. Check out all the class options and sign up today!
Strength and Conditioning
These fun and high energy sessions utilize bodyweight exercises, kettlebells, dumbbells, medicine balls, bands and more for a compete total-body workout
Improve your mood, health and fitness in this action-packed class that will have you building muscle and fully energized for the rest of your day!
All fitness levels are welcome. Exercise progressions and modifications will be provided throughout each workout to accommodate everyone.
With Coach Kwene in the morning and coach Davis at lunch.
Find class times and register here:
---
Muscle and Mobility
To have our body functioning well and feeling good this class begins with a thorough warm-up and mobility training to counteract our repetitive daily activities. The second half of this class includes a short strength workout to compliment the mobility drills practiced in class. Combining these elements will allow us to build strength and resiliency though a full range of motion. This will help to improve our physical performance and reduce the likelihood of injury or chronic pain.
Justin welcomes all levels of fitness to this class and will provide exercise modifications through the workout to accommodate everyone in attendance.
With Coach Justin & Adam
Find class times and register here:
---
Time with a Trainer (Drop in)
Drop by the Loft Fitness Centre to be coached through our strength workout of the day or have your questions answered about anything gym and fitness related. This is a great time to learn how to use the weight room, fine-tune your technique, or progress your exercise routine under the supervision of our certified trainers.
Great for all fitness levels! Exercise modifications will be given to meet your needs and goals.
Workouts of the day are written on a whiteboard and completed at your own pace with emphasis on movement quality over quantity.
Build confidence, knowledge, and independence through a more individualized training experience.
Sign up now and come by anytime during the scheduled timeslot. Workouts take approximately 30 minutes, but can be adjusted. You can also book in to ask questions or receive coaching on your own routine.
With Coach Matt in the morning and Coach Davis at lunch.