As the end of the year approaches, you might find yourself busier with work, school and at home! This means it's even more important for you to be able to use your tools mindfulness-in-action to help find more ease and comfort where you spend a lot of time.
December's curated programs will help you find more calm so you can perform and feel your best, no matter what challenges come your way.
If you don't already have your free Mindwell account, sign up here!
Self-Compassion Practices for More Ease
When life gets busy, sometimes the best thing we can do is offer ourselves some self-compassion.
Back by popular demand, join Erin McCarthy, Ph.D. to develop your skills of self-compassion in this 4 week class.
Join Erin McCarthy Thursdays at 1pm ET. Weekly 30-minute sessions begin Thursday, December 7th. Register here!
How to Increase Your Patience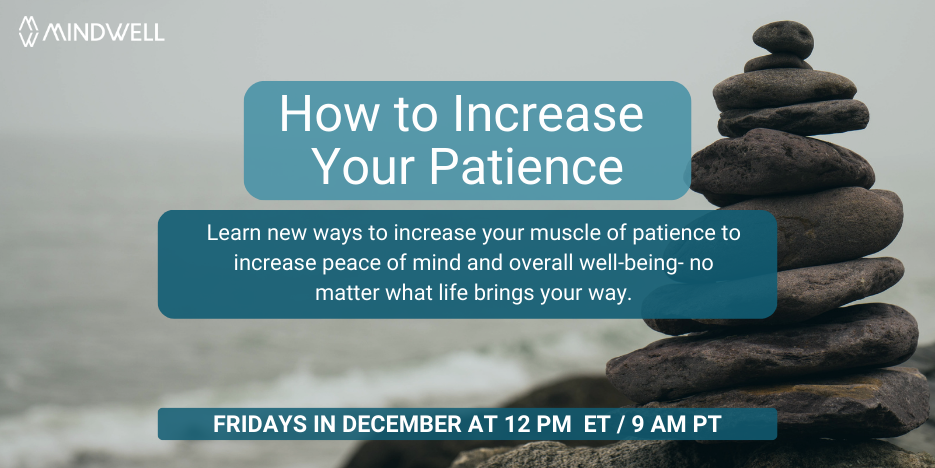 For most people, a little extra patience would go a long way. Whether it's patience with your kids, colleagues, friends or family – or while waiting in a long grocery line – increasing your ability to remain patient in even the most stressful situations will not only improve your own well-being, but the well-being of those around you too.
Join Ross every Friday at 11am CT to learn new tools to improve your patience – no matter what life brings your way. Register here!
Finding Fitness Opportunities Everywhere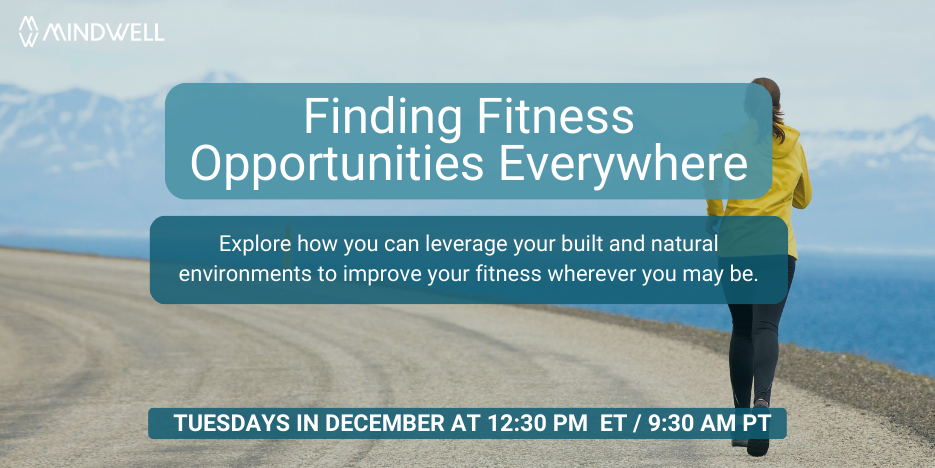 Fitness doesn't always have to mean joining a yoga studio or going to the gym. You can improve your fitness anywhere!
Join Lucia every Tuesday in December at 11:30am CT to explore how you can leverage your built and natural environments to improve your fitness wherever you may be. Register here!
The Wisdom of Nature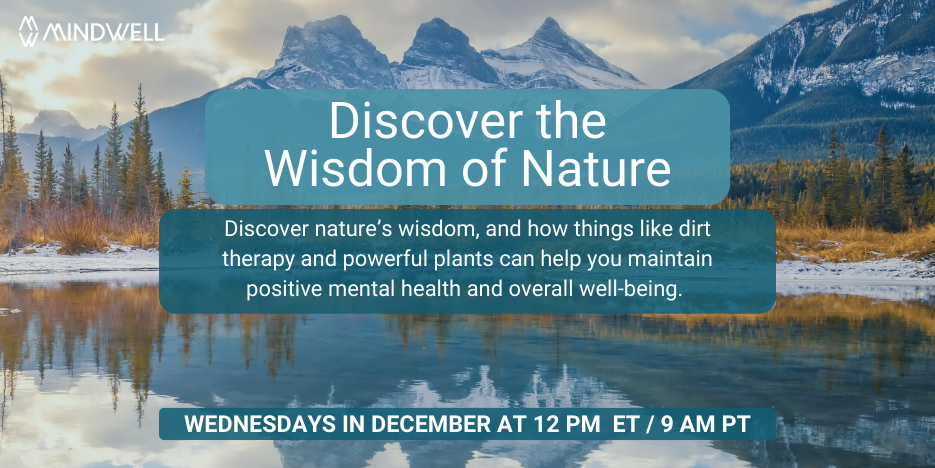 Our modern lifestyles keep many of us predominantly indoors, and the colder weather often doesn't help us get outside. Yet, nature is an important part of human life.
Join Dr. Ellen every Wednesday in December at 11am CT to discover nature's wisdom, and how things like dirt therapy and powerful plants can help you maintain positive mental health and overall well-being. Register here!
Creating a Work Environment that Fosters Mindfulness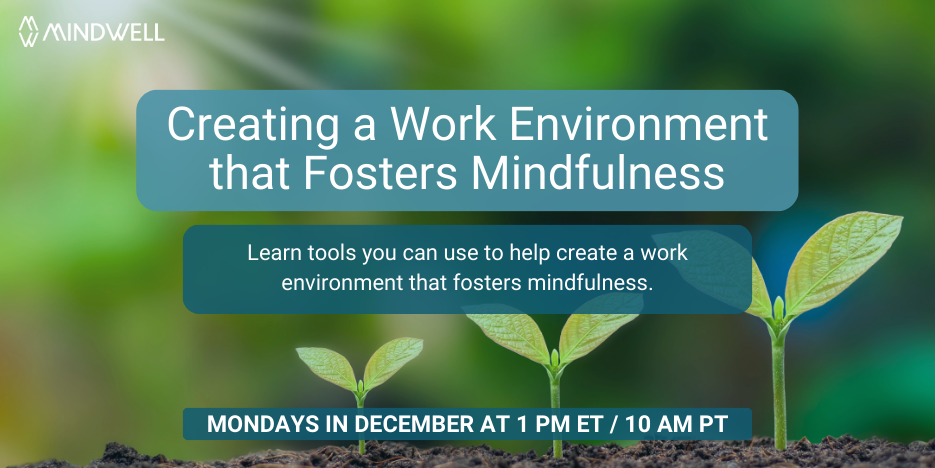 Mindfulness is a powerful tool for all areas of life, and potentially even more so in the workplace where many of us spend most of our days.
Join Coach Jackie every Monday in December at 12pm CT to learn tools you can use to help create a work environment that fosters mindfulness. Register here!
Reminder for New Year 30 Day Mindfulness Challenge!
We are bringing back the 30 Day "Take 5" Mindfulness Challenge in the New Year.
Take 5 Daily takes just five minutes a day, anytime, anywhere and on any device, yet there is evidence that it lowers stress, increases resilience, improves teamwork, and strengthens leadership skills.
This opportunity teaches 'mindfulness-in-action' so people don't need to stop what they are doing to become calm, present and focused.
Stay tuned for registration and for the opportunity to win prizes!