Get to know Curtis Ross, CEO/President of the Thompson Regional Airport and Guest Speaker at VTIC 2019
Red River College is proud to host the inaugural 2019 Vehicle Technology International Conference next week, and to welcome a number of guest speakers from Manitoba and beyond to speak on a variety of topics relating to vehicle technology. One speaker is Curtis Ross, CEO/President of the Thompson Regional Airport. Get to know Curtis and some of the topics he'll be covering, below.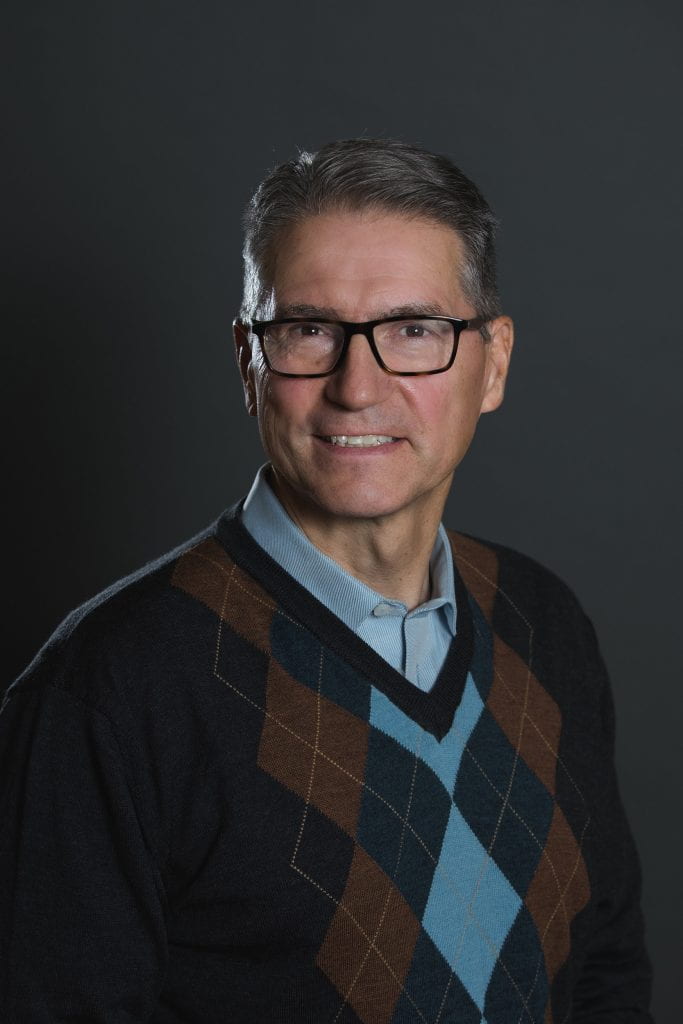 In addition to being the CEO/President of the Thompson Regional Airport, Curtis is also an entrepreneur and long-time business owner involved in commercial development and infrastructure related to winter weather testing in Thompson. He has been involved with the Ford Global Cold Weather test facility and currently works with Honda Canada on testing platforms and programs in Thompson. Curtis was instrumental in attracting and developing the Ford test facility and working with local entrepreneurs to expand the facility over the past 15 years.
Curtis has lived in Thompson for 30 years and is proud to be a graduate of Red River College in the trades program as a red seal carpenter, and he continues to build to this day. He is currently guiding the $70 million redevelopment of the Thompson Airport over the next four years, which will continue to make it a global hub for testing, tourism and freight distribution. Curtis and his private companies continue to be go-to place for winter weather testing logistics in Thompson, Manitoba. He also promotes the Thompson Airport and its facilitates for vehicle and aviation winter testing.
Tell us a little bit about yourself – your background, field of interest, where do you work and what are your areas of expertise?
"I continue to be a builder and developer involved in numerous commercial ventures. I'm a northerner by heart and moved to Thompson, like most people, for two years and ended up loving it and have now been here for 30 years.  My wife and I, along with some friends, also owned and operated a resort in Riding Mountain National Park which we sold a few years ago.
I want the next generation of tradespeople to know that they may start out as a tradesperson and that is a skillset they will continue to utilize for the rest of their lives in ways they may not even have envisioned when they first started out. I am intrigued and amazed at how building technologies continue to change and improve, and to this day I remain a student of the industry."
What sparked your interest in vehicle technology?
"It's hard to say if it was the technology alone that sparked my interest in the testing industry. I would say it was the infrastructure and testing parameters required by different testers to allow for them to test their technology. What myself and others realized was the requirement and demand for real time testing versus controlled environment testing didn't meet the certification sign-off requirements of manufacturers. Thompson has optimum infrastructure and winter conditions, in a great location at a highly competitive cost per vehicle and tester point. In the last five years, the technology aspect of the testing is becoming a much more competitive field but also a highly confidential component of the business."
Give us a taste of the topics you'll cover at the Vehicle Technology International Conference?
"I will cover more of what makes Thompson, Manitoba attractive to many of the manufacturers, including:
Vehicles – commercial and retail domestic models.
Aircraft components, aircraft and helicopters.
Snowmobiles, ATVs UTVs and snow blowers.
I will also speak to the need for entrepreneurs and the opportunities for industry partners to continue to grow the testing in Thompson."
Anything else you'd like to add?
"I would encourage our municipal, provincial, and federal governments to partner at all levels with those looking to grow the industry in Manitoba as a whole. We owe it to the environment and the next generations to be leaders instead of followers when it comes to new technologies and the development and manufacturing of them."
Click here to register for the 2019 Vehicle Technology International Conference.