THRIVE Week Keynote Talk and Pizza Lunch with Kyle Nobess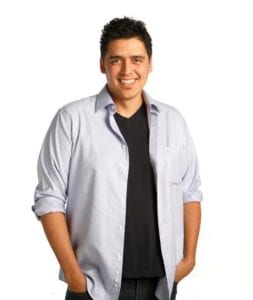 The THRIVE Week planning group is pleased to announce that Kyle Nobess, local actor and screenwriter, will be delivering the keynote talk, "Mastering Confidence and Self-Belief: the answers are within you." All staff and students are invited and free pizza lunch is provided. 
Celebrating more than a decade of sobriety and healthy living, Kyle has overcome the battles of addiction, low self-esteem, depression and lack of self-belief. These feelings affected not only his daily life, but his overall health and wellbeing. Through daily healing and personal development, Kyle rediscovered his self-respect, his self-worth and a true freedom within. This discovery gives him the tools and motivation to take on any task and to accomplish his goals and dreams in life. Kyle's passion is to share with others that wellbeing is achievable and no hurdle is unsurmountable.
Check out a short video of Kyle here: https://youtu.be/3SB24ish_xY
Date: Tuesday, November 7th
Time: Noon-1pm
Location: Black Lecture Theatre, NDC
The talk will also be livestreamed to P107 at EDC.
*Thanks to eTV, livestreaming will be available at blogs.rrc.ca/etv/streaming/
Free pizza lunch will be provided at the Black Lecture Theatre (NDC) and P107 (EDC).
THRIVE Week is a time devoted to demonstrating the importance of self-care and balance on the development of positive mental health that supports academic and career success. This year, THRIVE will be held November 6-10 at all RRC campuses.
The weeklong series of events is a partnership between the RRC Students' Association and the Healthy Minds Healthy College initiative.
Stay tuned for more THRIVE Week activities!