Mindwell Programs- Leadership, Meditation, and Drop-In Mindfulness
As we step into the new year, MindWell is offering bite-sized programs and classes to help you create lasting positive change to support your mental health and wellness into the new year. Below are some of the offerings of MindWell programs and drop-ins available to RRC Polytech, staff, faculty and students.  All you have to do is sign up for a MindWell account and you will have access to all mental health workshops and drop-ins. 
What's on Offer?
Taking Care of the Mind that Leads
For all managers and people leaders, learn how to ground and remain resourced, relaxed and responsive as you effectively lead your team to success.
Learn more >>>
Learn to Meditate: Modern Mindfulness for a Busy Life
Akin to training your muscles at the gym, mindfulness capabilities can be strengthened by meditation. Learn the basics and create your own simple meditation practice.  All skill levels welcome! 
Learn more >>>
app.mindwellu.com/rrc/dropin#thu_programs
Choose Your Own Well-Being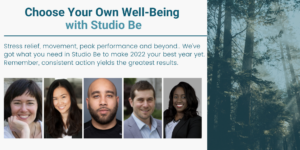 MindWell's virtual mindfulness studio with drop-in classes every day of the week! Sign up for one of these 20-minute sessions to get your daily dose of mindfulness and community! Find what works for you, and learn new skills to support your wellness.
Learn more >>> 
If you have any questions please feel free to contact our Mental Health Coordinator, Pamela at pvillafranca@rrc.ca