Purchasing
The College's purchasing decisions are guided by more than cost. Sustainable purchasing considers best value, product lifecycle, environmental impacts, social and ethical considerations. The products we use and the vendors we partner with are an important part of this.  That's why, as part of our Environmental Sustainability Policy, we:
Give preference to products that are recycled, recyclable and made from renewable resources.
Give formal consideration to the practices of those from whom we make acquisitions and those with whom we form partnership agreements.

Products
Computers and Multi-Function Devices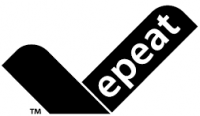 We've made an institution-wide commitment to purchase computers, printers and other electronics that are EPEAT-certified – the leading global ecolabel for the IT sector. This rating system considers the entire product lifecycle – design, use, end-of-life – based on the three pillars of sustainability:
Economics. Is the product energy efficient? Is there reduced packaging? What is the lifecycle of the product?
Social Responsibility. Were workers treated fairly in the making of this product? Were resources extracted responsibly?
Environmental impacts. Were emissions reduced during production? Is the product less toxic than others on the market? Were recycled & bio-based materials used when possible?
Cleaning Products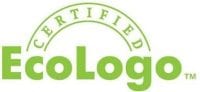 One hundred percent of the cleaning products at the College are EcoLogo certified. These products are bio-based, biodegradable under aerobic conditions, and contain less than 1 percent volatile organic compounds (VOCs) at useable concentration, making them non-toxic to humans. They also have limited effects on aquatic life – a big plus for Manitoban lake ecosystems!
The commonly held belief that EcoLogo products don't work as well as conventional cleaning products couldn't be further from the truth. In fact, to obtain EcoLogo certification, products must demonstrate they can perform as well, or better, than traditional petrochemical-based cleaners.
Paper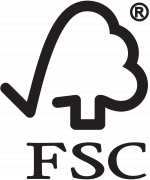 Exams and assignments, meeting packages, and more. Every year the college goes through 6,293,024 sheets of paper – stacked up, the tower of paper would be the fourth tallest structure in the world! To offset the negative impacts of our paper use, we source environmentally responsible paper through our paper supply contract. As a result, all of the paper in our printers and multifunction devices at the College is:
Processed Chlorine-free. The wood pulp used to make this paper is not bleached using chlorine chemicals, reducing the amount of toxins released.
Forest Stewardship Council (FSC) certified. Our paper products originate from well-managed forests where (a) biodiversity is maintained, (b) regeneration capacity is ensured and (c) damage is not caused to other ecosystems.
In addition, 99.9% of the paper RRC Polytech purchases for use in printers and multifunction devices is made of 30% post-consumer recycled content.