Student Projects
Living Lab Campus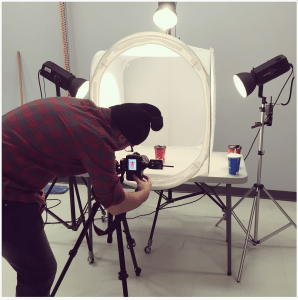 At RRC Polytech, we know education is the root of transformative change. When our students graduate, we hope that they will take the sustainability values and teachings they acquire here and apply them to their personal and professional lives outside of the College.
Our office routinely works with students on applied learning projects to further sustainability at the College while also offering hands-on practical experience. This concept of "campus as a living lab" aligns with the mission of the College:
Together, we learn, teach, challenge, innovate and find solutions to build a better future.
Interested in partnering with our office on an applied project? See the possible future projects list below or contact us to talk about your own idea. Our office can work with individual students on applied projects, or partner with entire classes for projects.
Future Collaboration Ideas
Staff Refrigerator Assessment at NDC
Waste Audit and Compostable Product Feasibility - PGI
Past Student Projects
Water Cooler Assessment
Voyageur Bin Assessment and Compost Expansion Feasability
Pitch In Redesign
NDC Cafeteria Waste Audit - 2014
Pollinator-Friendly Garden
Water Intercept Survey