In your LEARN course, click "Communication" then "WebEx"
This will take you to the LEARN WebEx integration where you can view and schedule classes.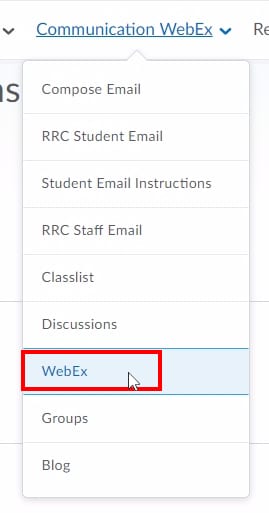 Click "Schedule More Events"
To Schedule events in WebEx click on "Schedule more events" in the top right corner of the page.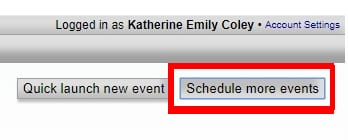 Enter Event Details
Enter your class/event details including the name of the event, the time and duration of the event and the WebEx account you want to use. Most people will use the WebEx Meeting Center account.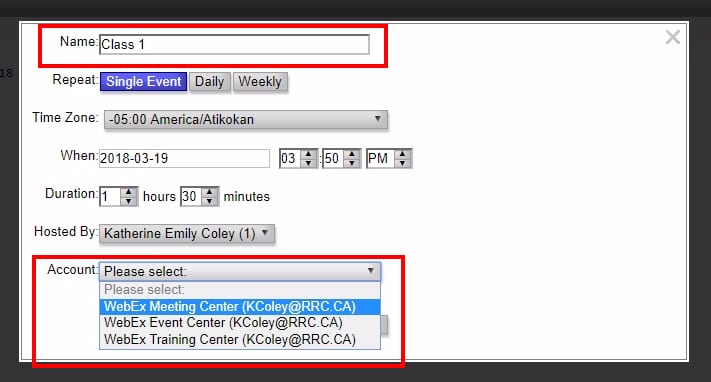 Click "Schedule"
This will schedule your event so that students can see it upcoming.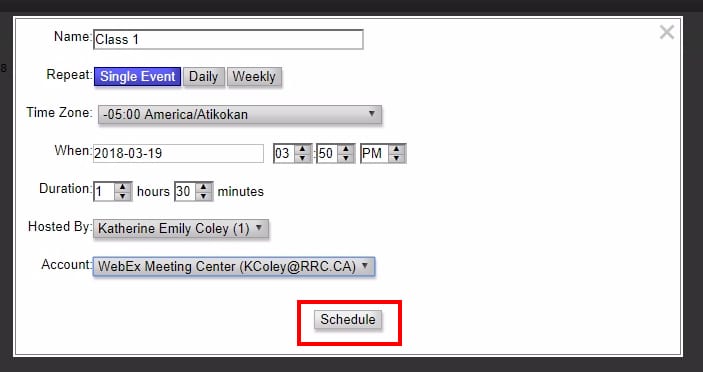 Click "Host" to start your event
When the event time comes up, go to WebEx in your LEARN course and click "Host" to begin your meeting.

Students can now "Join" your event
Students can join your event/class by going to the WebEx page in their LEARN course and clicking "Join" next to the appropriate event.

Your WebEx Desktop Client will now open
You can see a list of class participants and begin your event as usual.
Close the window or click "End Meeting" when you want to end your class/event.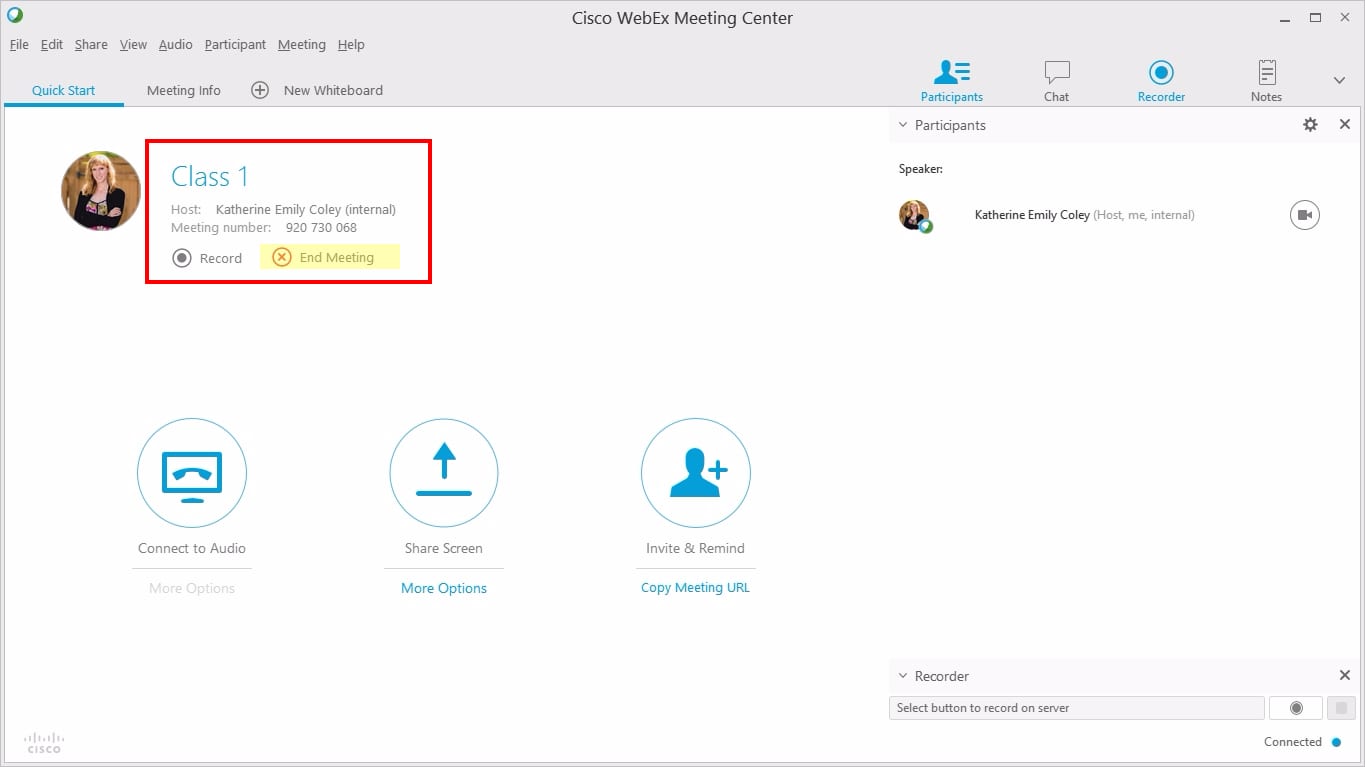 Viewing Recordings
Go to the WebEx link in your LEARN course and click "Event Recordings". You can now view the recording of any past event by clicking on "View Recordings".

The first link is the link to download the recording. The second link is the link to stream the recording online. Students have access to these recordings as well as the instructor.