4 Seasons of Reconciliation

Understanding the truth of Canada's history and the resulting intergenerational trauma and systemic barriers in today's world is the first step to enacting and embedding reconciliation.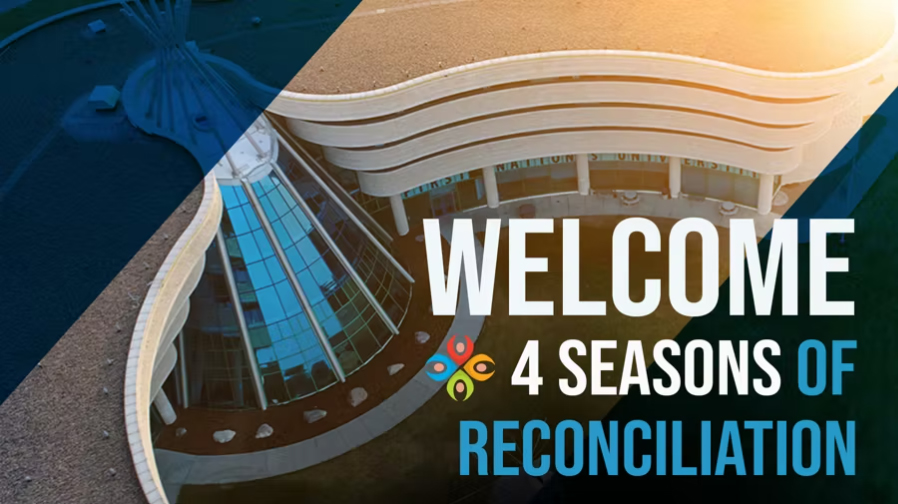 Developed by Reconciliation Education and offered in partnership with RRC Polytech and First Nations University of Canada, the 4 Seasons of Reconciliation course supports organizations and individuals on their journeys towards reconciliation, healing our communities, embedding the Truth and Reconciliation Commission's 94 Calls to Action, and fostering relationships between Indigenous and non-Indigenous peoples.
The three-hour online course includes 10 interactive modules and provides the foremost educational tool for corporate, community and classroom anti-racist training in providing the foundation on reconciliation with authentic Indigenous voices.
NOTE: This version of the course offered by RRC Polytech is comprehensive and customizable, allowing organizations to include their own messaging.
Outcome
The 4 Seasons of Reconciliation course provides a basic foundational knowledge on truth and reconciliation and is intended for both Indigenous and non-Indigenous learners.
After completing all modules, end of module quizzes and the final quiz, you will earn a Certificate of Completion from Reconciliation Education, RRC Polytech and First Nations University.
Eligibility
All members of the public are welcome to take this course, as well as corporate clients.
Employers or corporate clients are encouraged to connect with us to customize your training to include your own land acknowledgment, welcome messaging and equity, diversity, and inclusion policies.
Topics
Topics covered during the three-hour course include:
The Colonial Lens of History
Pre-Contact
Treaties
Residential Schools
United Nations Declaration on the Rights of Indigenous Peoples (UNDRIP)
Indigenous Relations
Reconciliation
Restitution
Location
Training is delivered completely online and at your own pace.
Register
Claim your seat as a student or employer.
[***callout type="note"]The Retrain Manitoba grant program offers up to $2,500 per employee ($75,000 per company) to retrain and upskill as a result of the pandemic.[/callout***]
As a Student
Fee: $125
Comprehensive truth and reconciliation training
Reach out to us to start your journey to reconciliation and give yourself the skills that employers are looking for, all while helping to build a better Canada.
As an Employer
Fee per person: $80 (1-200 people) or $65 (201+ people)
Fee per employer: $3,900 for set-up
Upskill your staff and customize the training to include your organization's commitments to truth and reconciliation, welcome messaging and land acknowledgment.