Canada-Manitoba Job Grant for Employers
Up to $10,000 Per Employee is Available
Purpose: Help employers cover the cost of training their new and existing employees to meet business needs, and to provide Manitobans with the skills they need for available jobs.
Amount: Up to $10,000 for each new or existing employee
Eligible training dates: Training that began on or after April 1, 2022 and ends on or before March 15, 2023
Additional considerations: Training related to COVID-19 is also eligible for funding
NOTE: Training must be delivered by an external training provider, such as Red River College Polytechnic
Your Trusted Training Partner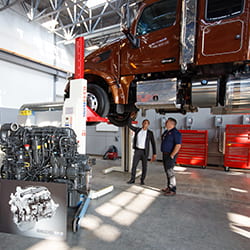 RRC Polytech — Manitoba's only polytechnic — provides leading-edge training customized to meet your needs. In addition, hundreds of programs and courses are available right now to upskill and reskill your workforce, including new workers.
Our unique advantage as a trusted training provider in Manitoba is that we work with you to clearly define your training requirements and customize solutions to fit your specific needs. We also provide instructors that have both academic and industry credentials, supplying your staff with immediately applicable, industry-specific skills.
Our process involves four phases for completion:
Assessment – we will work with you to clearly define your specific training requirements
Design – we have instructional designers and subject-matter experts design your customized training solutions
Delivery – our subject-matter expert will deliver your training online, at your facility, in one of our mobile training labs, or at one of our campuses (when permitted)
Evaluation – we frequently ask for feedback from you and your employees both during and after the training so that we can make adjustments to ensure subsequent deliveries of your training build on the quality of the initial training
Featured Training: Micro-Credentials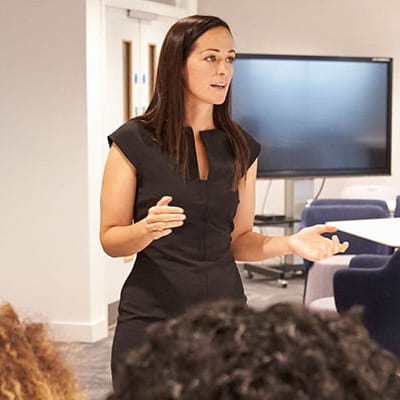 Micro-credentials are shareable endorsements of knowledge, skills or competencies gained through the completion of a course or module or demonstration of understanding.
They are also known as digital badges, micro-certifications or mini-degrees, and allow employers to see immediate qualifications for the specific skills that they are seeking.
Due to their flexibility, they provide quick training that meets the needs of industry.
Learn more about our micro-credentials >
Discover how we helped SkipTheDishes train a rapidly growing workforce >
Locations


Custom and contract training is available to you from Winnipeg, Interlake and Peguis – Fisher River, Portage la Prairie, Steinbach, Winkler and all of Manitoba through our off-site, on-site and online training.
Next Steps
1. Review the Application
Review the Canada-Manitoba Job Grant application and note that you will be asked for the name of a training organization.
2. Contact RRC Polytech
Contact us to discuss your immediate and long-term training needs by calling 204.632.3776 or completing the form below.

3. Apply for the Grant
Apply for the grant as soon as possible in order to receive up to $10,000 of government funding for each employee. Applications will be funded in the order they are received.
For more information about the Canada-Manitoba Job Grant, visit the Government of Manitoba website.
Contact CTA