RRC delivers new micro-credential courses to SkipTheDishes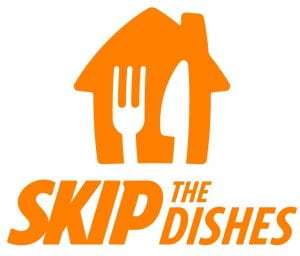 Red River College has partnered with SkipTheDishes to serve up a menu of micro-credential courses designed to help the largest food delivery network in Canada train a rapidly growing workforce.
Faced with an urgent need to develop a strong cohort of qualified training staff, SkipTheDishes approached RRC earlier this year to draw on the College's proven strengths in designing and implementing short micro-credential courses that "level up" specific skills and competencies.
This new series of micro-credentials will "train the trainers" by qualifying them with a uniform set of accredited skills they need to train their operations teams. The micro-credentials will enhance the skills of SkipTheDishes' current training facilitators, many of whom rose to the role from customer service positions, and will form a baseline for new hires. The first round of courses are already underway.
"This partnership highlights RRC's innovation and flexibility when it comes to building our province's workforce capacity in a rapidly changing environment," says RRC President Fred Meier. "We're pleased to support a made-in-Manitoba success story like SkipTheDishes. Our strong connections with industry partners make it possible for us to quickly develop tailor-made solutions to the challenges they're facing, and ensure people have the opportunity to gain the right skills, at the right time, in the right way."
"We're excited to partner with RRC to ensure our trainers are set up for success," says Eddie Garcia, Vice-President, Global Care and Logistics, SkipTheDishes. "With a rapidly growing workforce right here in Winnipeg, the micro-credential courses have come at a perfect time."
Once each SkipTheDishes trainer completes the micro-credentials, they receive a digital badge embedded with information about the skills and competencies they've acquired. The badge can be added to resumes, email signatures and social media.
"Red River College has collaborated with other post-secondary institutions across Canada on micro-credentials to ensure they meet a uniform set of delivery standards, and the digital badges are the tangible recognition of successful completion of those," says Meier.
The micro-credentials also open pathways to further learning in RRC's Certificate in Adult Education Program, which could lead to a BA in Adult Education via an articulation agreement the College has with Fraser Valley University.
Red River College has seen growing interest in the area of micro-credentials. Earlier this fall, the College launched a successful micro-credential for the Manitoba government on COVID sample collection, and continues to offer an expanding menu of micro-credentials in areas such data analysis, non-profit administration, podcasting, presentation media, productivity, time management and more.