Prairie Fava: Small business with a big idea wins big at the Manitoba Business Awards
Like many big ideas, Prairie Fava started with a seed.
In this case however, it was a whole seed farm.
Hailey and Cale Jefferies are two self-described "entrepreneurial spirits" who moved back to rural Manitoba after going to university in Ontario. Cale's family business was calling – having grown up on a fifth-generation seed farm in Glenboro, Manitoba, he made the choice to take over Jefferies Seeds.
But the seed to start their own business was officially planted when Hailey's mom was diagnosed with cancer.
"My mom's sickness really inspired my passion for health," says Hailey. "My husband was selling fava seeds to farmers, but there was no market to sell it to. I saw lots of opportunity with fava and took it upon myself to leverage my passion for sales with making food healthier."
Fava flour, flakes and grit can be used as ingredients in new and current food products to enhance the fibre and protein content. Fava flour is a gluten-free alternative that can be used in baking and conventional recipes. Combining pulse flours with grain flour creates a complete protein source, as the amino acid profiles are complementary. Rice flour is often used as a gluten-free alternative, though the protein quotient isn't as high as in fava.
Prairie Fava operates out of Jefferies Seeds and the businesses work well with each other; as more fava beans are sold to farmers, that means there are more fava beans to process – and better nutrition in our food.
While starting their own business was a natural fit, Hailey says that being a small start-up meant they didn't have the time or resources to dedicate to trial and error and market research. The duo co-founded Prairie Fava in 2015 and started officially processing fava beans two years later. After connecting with Red River College's Culinary Research team – now known as the Prairie Research Kitchen – Prairie Fava soon got to work conducting basic research on their fava flour.
And the seed that first inspired their business has now blossomed into an award-winning company: Prairie Fava was recently awarded the Start-Up of the Year Award at the 2019 Manitoba Chambers of Commerce Business Awards.
"RRC was the first to bring a chef's perspective and experience to applied research," says Hailey. "The input of a chef has expediated our product development and provided us with valuable information as to the direction we should take in R&D. Our product development has been strengthened by the connection of culinary and food sciences that RRC provides."
One of the first projects Prairie Fava and the Prairie Research Kitchen worked on together was a fava flour crouton. They initially started testing with whole beans and flour, which wasn't really working at first. It was a trial and error period of finding fava's strengths.
Eventually they got to work on muffins and cookies – beloved family recipes, revamped with a healthy, fava-infused twist. Hailey says she took some samples home to family for a blind taste test, and that everyone picked the cookie with 50% fava as their favourite.
With the help of the Prairie Research Kitchen, Prairie Fava was able to demonstrate that fava doesn't compromise flavour and has the added benefit of injecting an alternative form of protein to new and existing recipes.
"I can't emphasize enough how valuable Red River College is for a company like ours," says Hailey. "They have provided access to College-specific expertise and funding ​that has helped propel our company into the market. We have appreciated being able to leverage the creative talents of RRC students to do market research, recipe development and great food photography. We have not been able find this kind of diverse food research elsewhere on a limited R&D budget."
So what's next for Prairie Fava?
"We are very excited to report that we anticipate the launch of a fava-based 'better for you' product into the consumer market in 2020," says Hailey. "With the new Prairie Research Kitchen officially open, we can't wait to do even more with RRC on a different scale. They've been an integral part of our growth."
To learn more about Prairie Fava, please visit their website.
Want to know how to cook with fava? Check out some of our delicious recipes: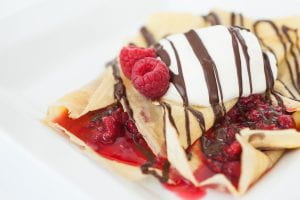 Crepes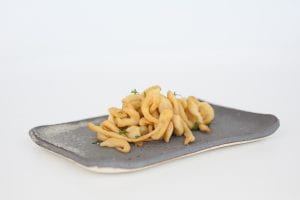 Spaetzle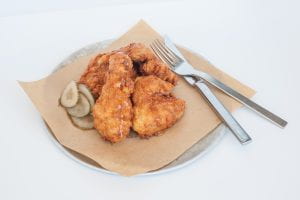 Spicy Fried Chicken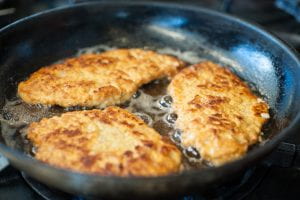 Pork Schnitzel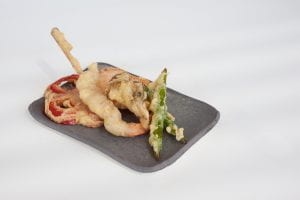 Tempura