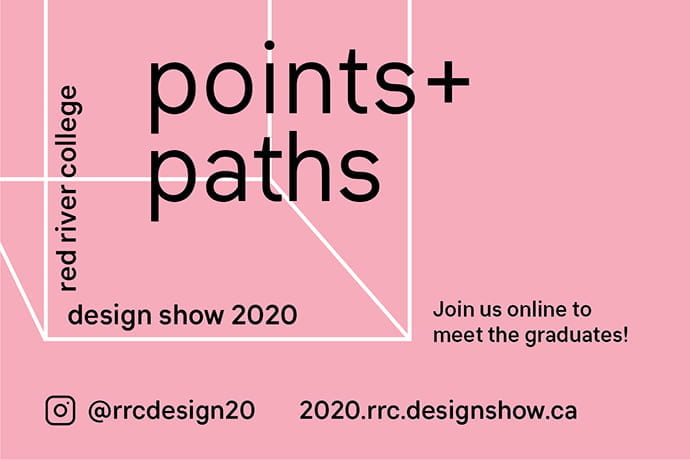 It's been a strange few weeks for us all. As many of you have heard, the 2020 Red River College Design Show, our annual event at the Roblin Centre was cancelled due to the COVID-19 virus.
The students have been working hard to find new ways to showcase their work. You can check out our student work via our Instagram and portfolio websites.
There is also a special virtual event planned online for May 7. Read all about it in this RRC article.