Back on Sept 22 and Oct 12, three 2811 Community and Older Adult clinical groups from the BN Program had the opportunity to apply theory and experience community health promotion in older adults at the Pros Knows Expo!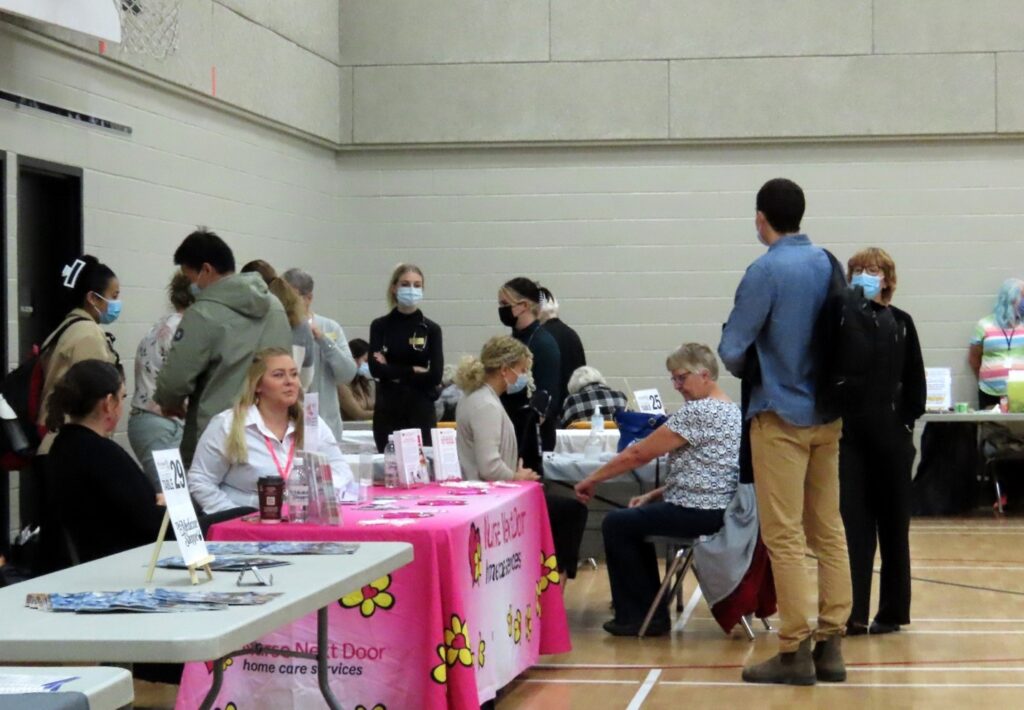 The Pros Knows Expos are coordinated by Rick Roschuk and facilitated by Older Adult serving agencies and businesses with interactive booths in Senior Active Living Centres throughout Winnipeg over the past year. These two featured were held at the Transcona Citizens Org and Good Neighbours Active Living Centre in River East.
Students interacted with more than 200 individuals, checking blood pressure and offering healthy heart information, honing their entry-level competency skills in assessment, communication, and education.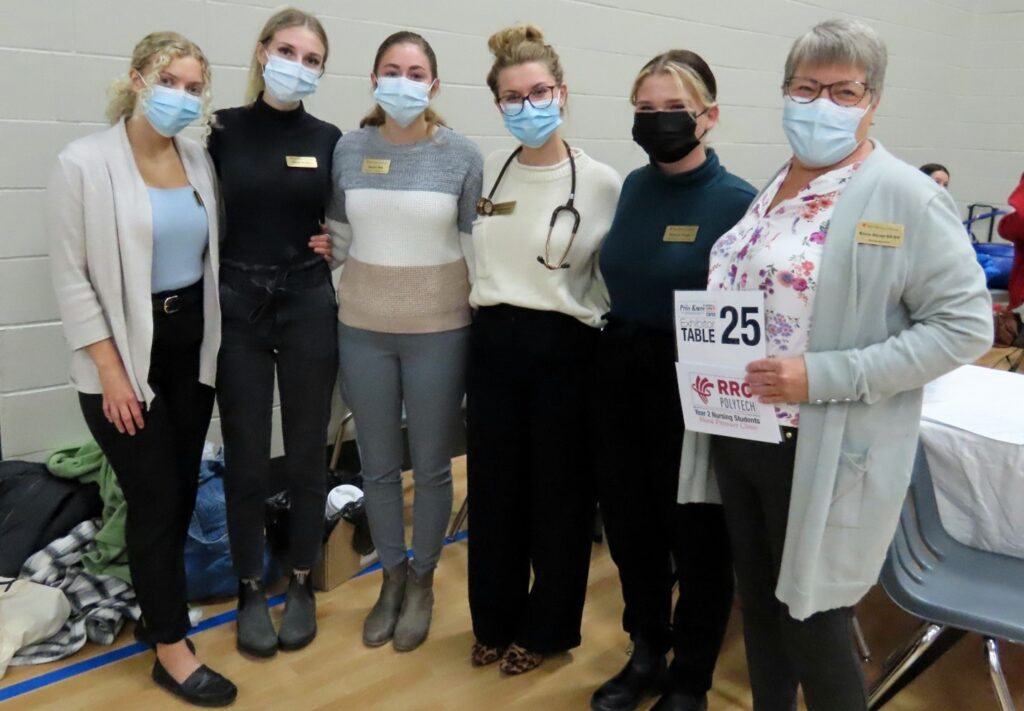 The event provides information and connection to services that older adults may not otherwise be aware of. The students gained valuable insight: 'it was so interesting as a young adult to see all of the resources available to older adults' – Cameryn J. Information was gathered from agencies and resources to build their community knowledge bases and were shared in the group.
Rick had a particular impact with the students at the end of the day, sharing his appreciation for RRC Polytech Nursing students. 'Don't get caught up on the negativity, because there is a larger majority rooting for you, who appreciate your commitment, dedication, and all the work you do at this stressful time in health care'.
Blog post written by Karen Janzen and Tracey McCulloch – Nursing Instructors
Photos by Teresa Lopata – Photographer for Good Neighbours Active Living Centre