MindWell: Free Events for March
MindWell has some incredible trainings and programs coming up for you this month:
Mindful Cooking: Healthy Meals Made Simple – Part 4
Performance Management from the Inside Out: Mental Health for Leaders
Building Fitness Habits
Improve Your Sleep
These programs are included as part of your MindWell account. All MindWell Events and Workshops are FREE of Charge for students, faculty and staff at RRC Polytech. Be sure to spread the word to your classmates and colleagues about these events, and make a plan to attend together! Working on our wellness can be a group activity!
Mindful Cooking Thursdays at 1pm ET / 10am PT | Begins Thursday, March 3rd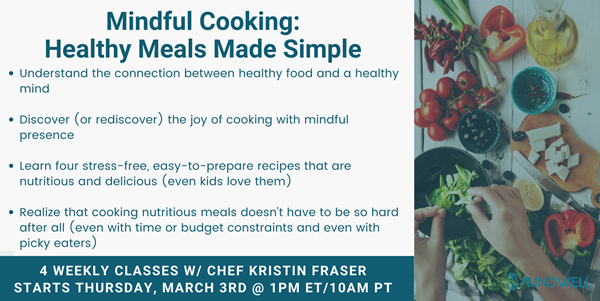 In Mindful Cooking Part 4, Chef Kristin will show you how to take the stress out of health eating through easy-to-prepare recipes that will keep you full and fueled throughout the day.
Performance Management from the Inside Out: Mental Health for Leaders Wednesday, March 9th, 2022 | 1pm ET / 10amPT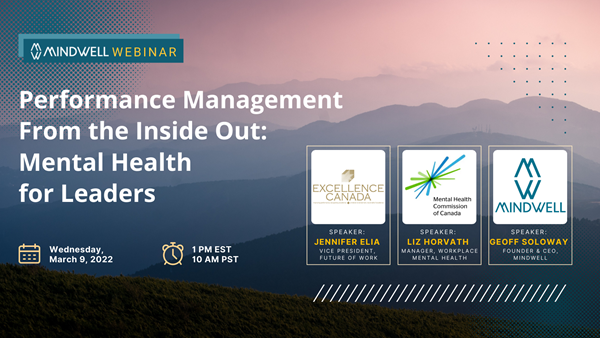 We continue to face new challenges and stressors inside and outside of the workplace as the pandemic continues. As leaders, supporting our own mental health is critical for clear decision-making, effective communication, achieving goals and supporting the success of our teams.
Studio Be Build Fitness Habits- Every Monday in March
Lasting habits begin small.
This March, join Lucia's fitness class every Monday to build the foundation of movement with a focus on the core and explore how a small but consistent commitment to showing up can shift your mindset around lifelong exercise.
 Improve Your Sleep – Every Friday in March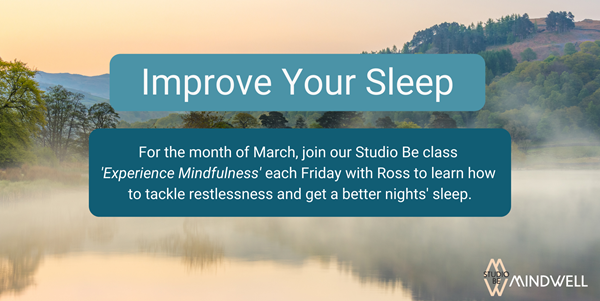 For the month of March, join Ross each Friday in our Studio Be class, 'Experience Mindfulness' to learn how to tackle restlessness and get a better nights' sleep.
Sign up for a MindWell Account to access all training and workshops for Free! Click here to sign up.