Red River College's Innovation Centre has reached new heights as the 100,000 square-foot building's roofline has been installed.
Akman Construction has completed the superstructure of the four-storey space, which is set to open in 2021 and will be a hub for business, technology and creative arts programs.
Two of the building's many distinctive features include photovoltaic panels created in Denmark, which will line the building's front façade, and a 1,000 square-foot painting created by Anishinabee artist Jackie Traverse, which will be installed over the next year. (See cover image.)
The soon-to-be-constructed overhead walkway linking the old and new, along with a proposed public plaza, will consolidate the downtown campus and help establish Red River College as a major force in the rejuvenation of the historic Exchange District.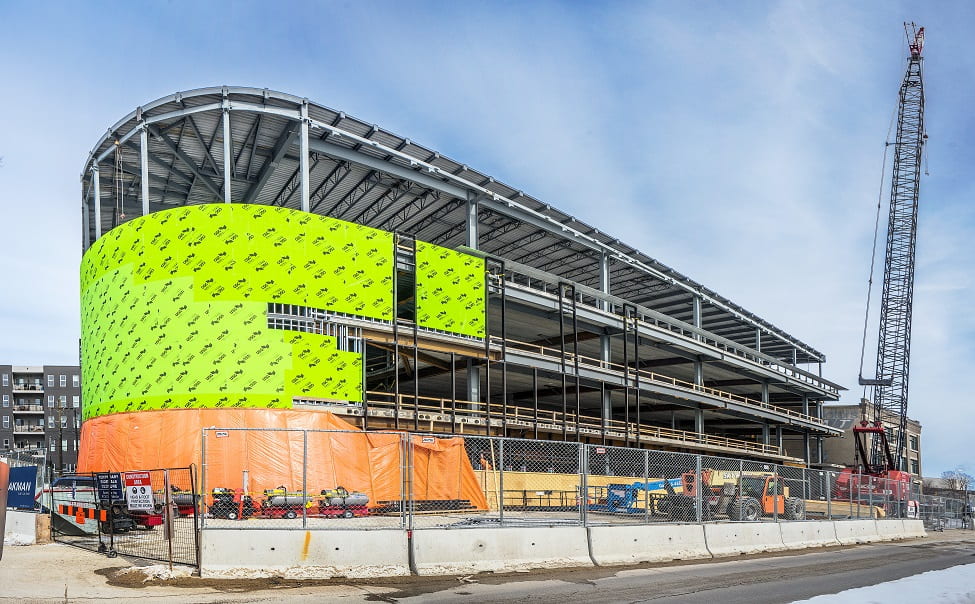 Photos courtesay of Gerry Kopelow