Number TEN Architectural Group builds up an RRC Polytech student with a scholarship and co-op placement opportunity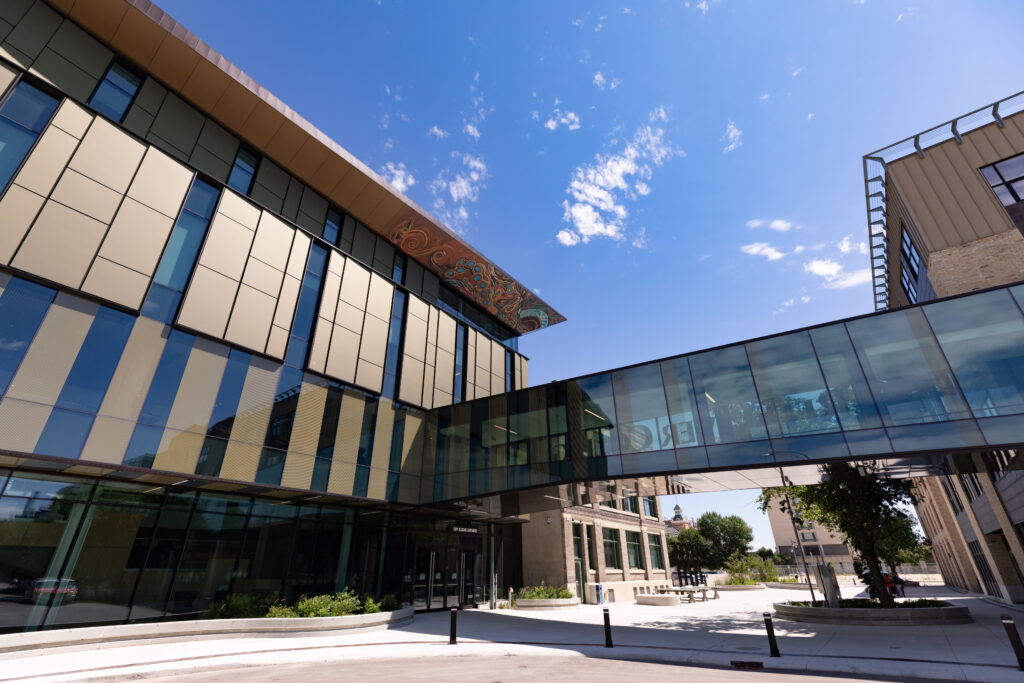 Architecture melds the worlds of art and construction; it connects function with aesthetic, and it takes the right set of skills to jump into this world.
Number TEN Architectural Group (NTAG) strives to design places that make life better and in spring 2023 they will be making life better for one RRC Polytech Architectural Engineering Technology student with a $1,000 scholarship as a part of a $30,000 donation towards an endowment fund.
"At Number TEN, we are passionate about creating spaces that work, beautifully. We love working with people who go the extra mile, strive for design excellence, and push themselves to achieve more. The students that graduate from RRC Polytech are these people," says Doug Hanna, Partner of Number TEN Architectural Group. "As lifelong learners who see the value in a strong foundation, we are proud to support students as they develop their skills and become contributors to the design community in Manitoba."
The scholarship will be offered to a student enrolled in their first year of Architectural Technology program or second year of the Architectural Engineering Technology program and have outstanding academic achievement. The successful scholarship recipient will also have an opportunity for an interview at NTAG for a co-op placement.
"Any opportunity that students can have to remove some financial hardship is welcome and truly appreciated," says Shari Bielert, Chair, Civil Engineering Technology. "There are only a few architecture specific scholarships available – and with this gift, students are not only supported in their academic journey, but it can be an incredible launch into their career as well."
Students in the architectural programs develop practical skills with the knowledge of architecture, engineering, and construction of buildings. The programs provide opportunities to gain work experience in relevant industries through co-op work terms.
"We hope this this new scholarship will not only encourage students to pursue a career in the building industry, but also help ease the financial burden that can come with being in post-secondary," added Hanna.
Number TEN Architectural Group in partnership with Diamond Schmitt Architects Inc. worked with RRC Polytech to create Manitou a bi Bii daziigae at the Exchange District Campus. This building is one of the most advanced and forward-thinking buildings in Canada with little to no net carbon emissions. The project included the re-use of the historically designated Scott Fruit building and an above-ground pedestrian walkway connecting it to the Roblin Centre. In 2018, NTAG also designed the Skilled Trades and Technology Centre at the Notre Dame Campus.
Learn more about Awards, Scholarships and Bursaries, including how to apply.