Fast Food: CRI co-op students dish up innovative apps at Ag Awareness Day
Culinary Arts and Culinary Research & Innovation (CRI) co-op students Anna Borys and Peter Matkowski showed off their chops at Ag Awareness Day on March 19th. While dozens of dignitaries, government officials and supporters filled the Golden Boy Dining Room at the Manitoba Legislative Building, students from both RRC and Assiniboine Community College were busy prepping their innovative appetizers to serve to guests following the program.
The Manitoba Prov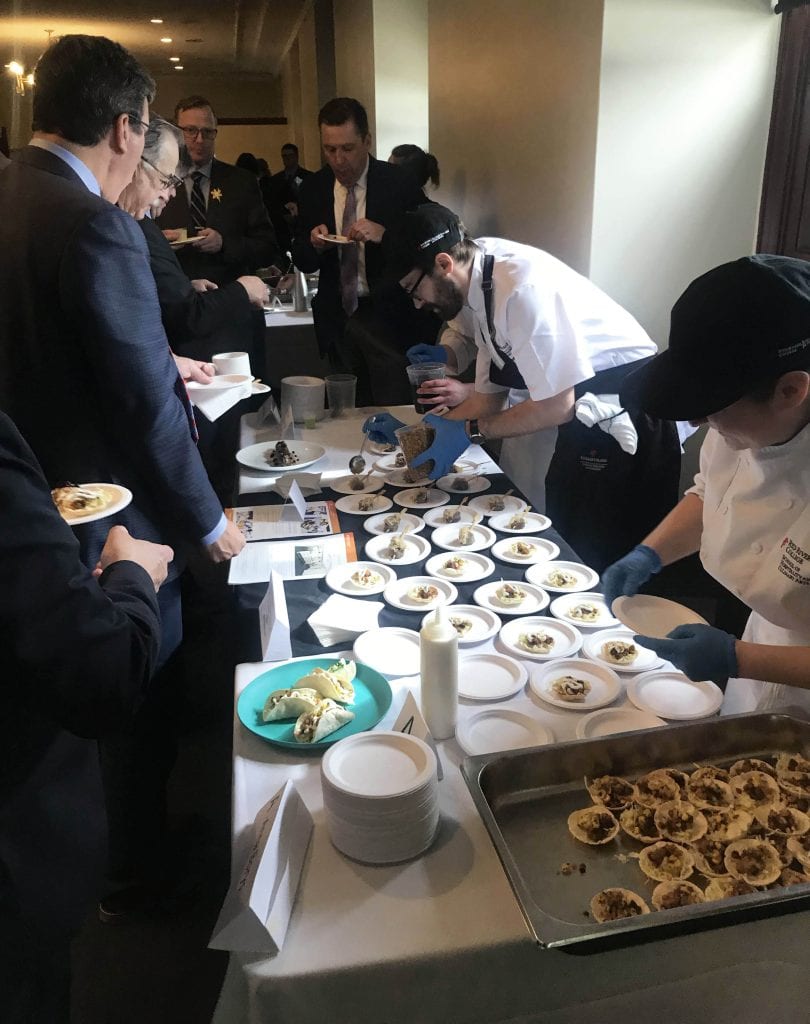 incial government has been celebrating Agriculture Awareness Day during the third week of March since 2005. The event promotes greater awareness of the contributions agriculture makes to this province and the industry's role as a key driver of the Manitoba economy.
To add a dash of spice to this year's event, culinary students were invited to compete in a protein-based appetizer challenge. Each of the four students were tasked with preparing a creative animal or plant protein-based snack, featuring either peas or bison.
Anna Borys dished up yellow pea tempeh chorizo tacos, while Peter Matkowski served bison bratwurst with braised cabbage, pickled blueberries and fermented mustard. While both dishes were flying off the table faster than the students could dish them up, it was Peter Matkowski's bison bratwurst that was ultimately crowned most innovative at the friendly competition. The students' efforts proved there's plenty of room for creativity and flavour in value-added protein products in Manitoba.