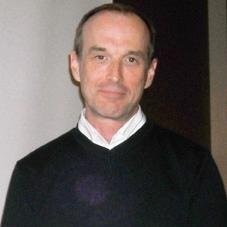 Welcome back everyone. I hope that you have had the opportunity to rest, relax, recharge and spend time with family and friends over the summer. The faculty are excited to welcome students back and start to work with you to advance your studies. The past few years have been a remarkable challenge for you. My hope for the coming year with the return to closer-to-normal learning experiences, including a return to campus and in-class instruction, will be a positive experience for you.
Regards,
Patrick Griffith
Chair, Nursing
---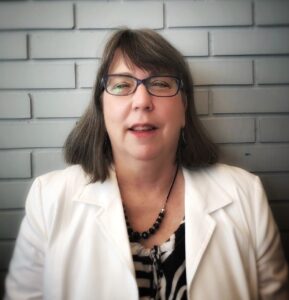 Welcome back to RRC Polytech Nursing Department. As we transition back to in-class learning in BN theory courses, we are provided an opportunity to build on relationships with instructors and students and to enhance the critical thinking and learning that takes place. I have been smiling as I have enjoyed seeing the faces of both students and faculty at the Notre Dame Campus. All instructors, course leaders, advisors, managers, and support staff are present to guide the educational journey of all students. Please reach out to any of these individuals if you have any questions. Enjoy your time at RRC Polytech and keep smiling.
Keep smiling,
Tracey Fallak
Acting Program Manager – Theory
---
On behalf of the Clinical instructors and course leaders, we would like to welcome you back for the start of the new academic clinical year. Clinical is an opportunity to practice your skills, assessments and communication; implement critical thinking skills and draw from the theory learned in the classroom. Instructors and course leaders are once again looking forward to 'walking along side' your learning and support your development in obtaining all these skills. One of the greatest moments an instructor can experience with a student is what we refer to as an 'aha' moment. This is the moment when a student smiles and shares their true understanding of the connection between theory and the application of that theory in regards to their clients' care. We look forward to seeing those smiles once again and in sharing those moments with you!
My door is always open; please feel free to drop by and share with me your clinical experience.
All the best for the new clinical academic year,
Sandra Holben
Nursing Program Manager – Clinical
---
Welcome Back Everyone! I hope you all had a restful, relaxing summer and took the time to enjoy! It has been nice seeing everyone back in person this week and hearing the laughter and chatter. I look forward to seeing all of you in the hallways and classrooms and working with each of you.
Take care!
Joanna Simmons-Swinden
Acting Program Manager – Academic Operations